Without the distraction of a World Cup game, and the promise of a dry evening and the long hours of daylight that you get at this time of the year, I was optimistic of a bumper turn out at the July Italian Car gathering at Ace Cafe. Sadly, it proved not to be so, with the forecourt never getting full, and whilst there were plenty of worthy enough cars to see, there was nothing particularly rare or in the "when did you last see one of those" sort of category. I have to confess that I did not swell the ranks with an Italian car, as plans to return home and swap Audi for Abarth the night before had been sabotaged, so I only got my first look at what was on site I was walked the last few yards onto site, and here is what I found.
ABARTH
Far from a dominant appearance of the Scorpion brand this month, with only half a dozen cars present. After seeing more red cars than any other in June, things were more typical this time around, with no red cars at all. Assuming things go to plan, this will turn out to be the last time that Dan Deyong's white 500 Esseessee makes an appearance under his ownership, as his new car is now sitting at the dealer awaiting delivery preparations. It was joined by another couple of 500 based cars and a trio of Punto models.
ALFA ROMEO
Nothing rare with an Alfa badge on it this month, with single examples of quite a few cars, such as a 105 series GTV, a 75, a 155, GT and a Brera Spider, as well as a trio of 156 GTAs and a pair of 147 GTAs.
FERRARI
Just one Ferrari was present, a black F430, and I don't appear to have taken in its picture.
FIAT
Among the most appealing cars of the evening were this pair of delightful 500D "Trasformabile" cars. Still on Italian plates, both have just arrived in the UK, after spending their life to date in Sicilly, where the climate has been very kind to them, as they appeared to be rust free. Both were for sale, though the price tag was "on application". I gather a 5 figure sum of money was being sought, which sounds a lot for such a small car, but all agreed that these were cute cars beyond belief and very desirable.
Also with a "For Sale" sign on it was this Dino Coupe. Even a quick glance would tell you that this is going to need quite a bit of money spending on the body which was a bit tatty and scraped in places, and I suspect that it may have had some mechanical needs as well, so a nice car, but this particular example was not remotely tempting.
This GQ Limited Edition 500C with some Abarth features was making another appearance. The very proud young owner did come to talk to us, and he said that he had been able to buy and insure it for thousands less than the real Abarth that one day he hopes to own.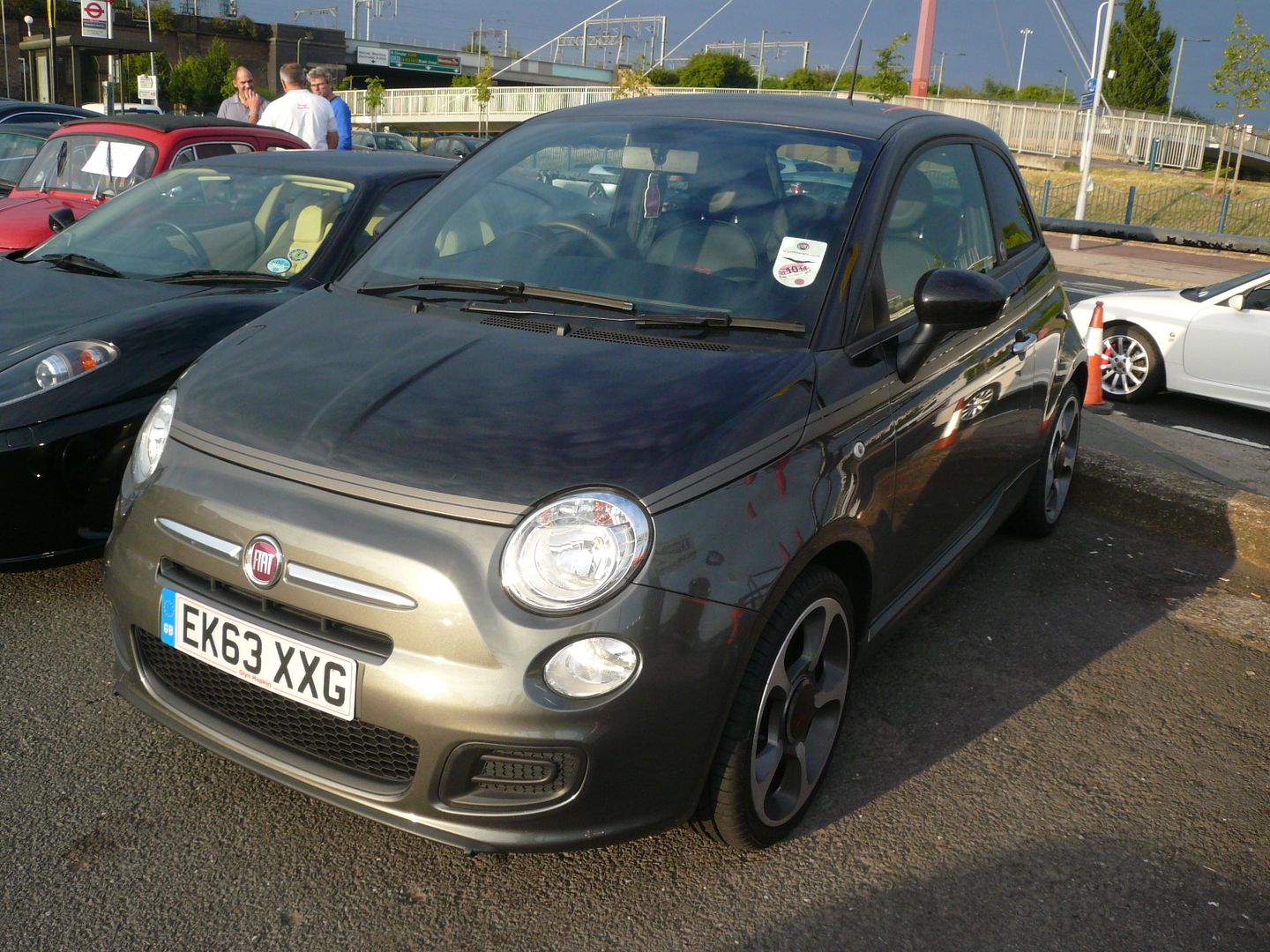 This rather nice Bravo was a reminder of the C-Segment car that Fiat will still sell you brand new that the market has rather unfairly ignored.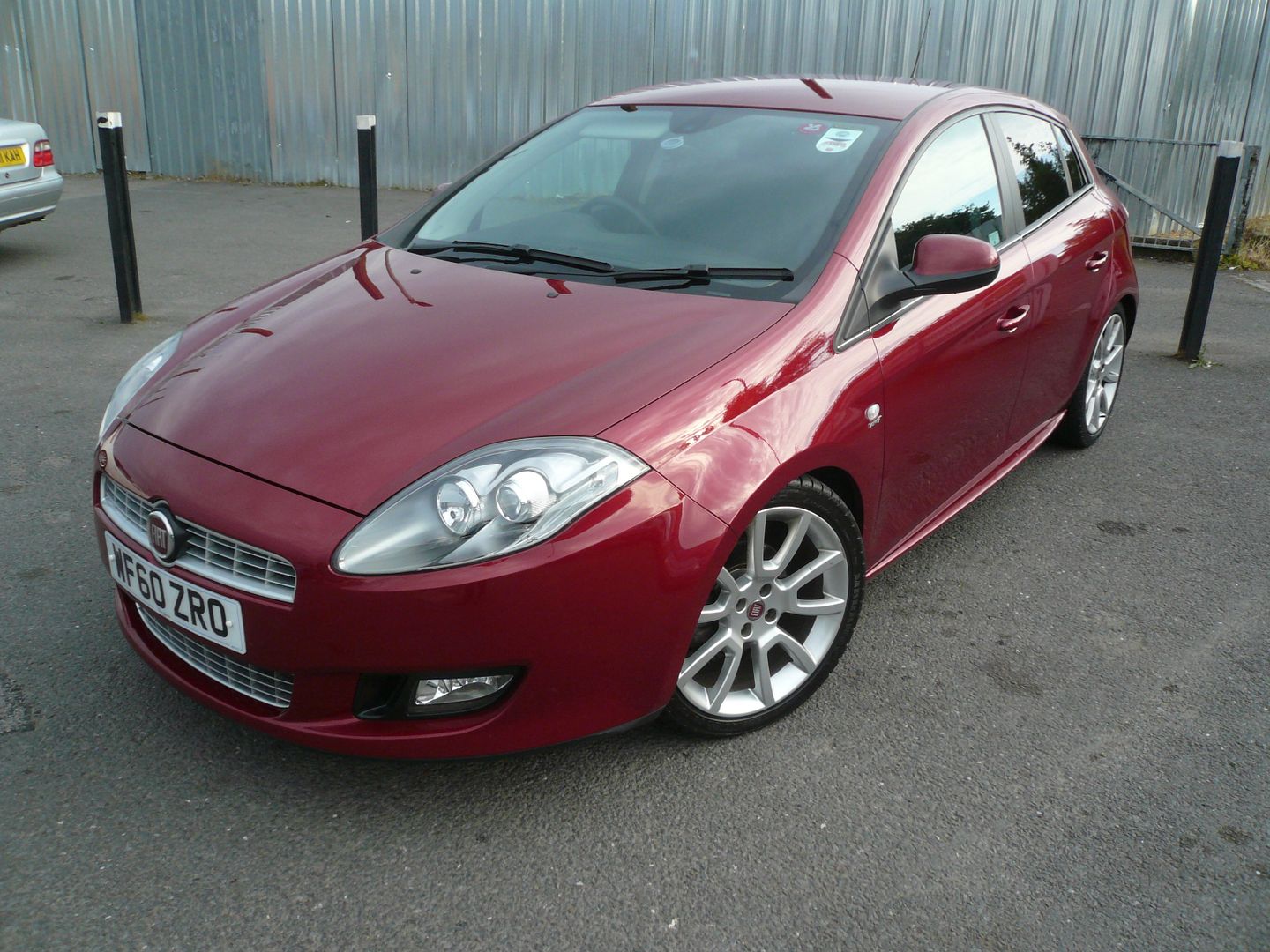 The ever popular Fiat Coupe was well represented, with a number of examples present.
ISO
Perhaps the rarest car of the evening was this, a gorgeous Grifo.
LANCIA
A bright yellow Delta Integrale pulled out of the site just as I arrived, leaving just one Lancia present, a Beta Spider
MASERATI
By some measure, Maserati was the most numerous marque of the evening, with more than 15 cars on site. None were rare models, or that old, comprising a mixture of 3200/4200 and the successor GranTurismo and GranCabrio as well as a number of the very elegant 5th generation Quattroporte.
A pleasant evening, but  by no means the "best" thanks to the low turn out. Let's hope that there are far more cars in August to take advantage of the long evenings of daylight.