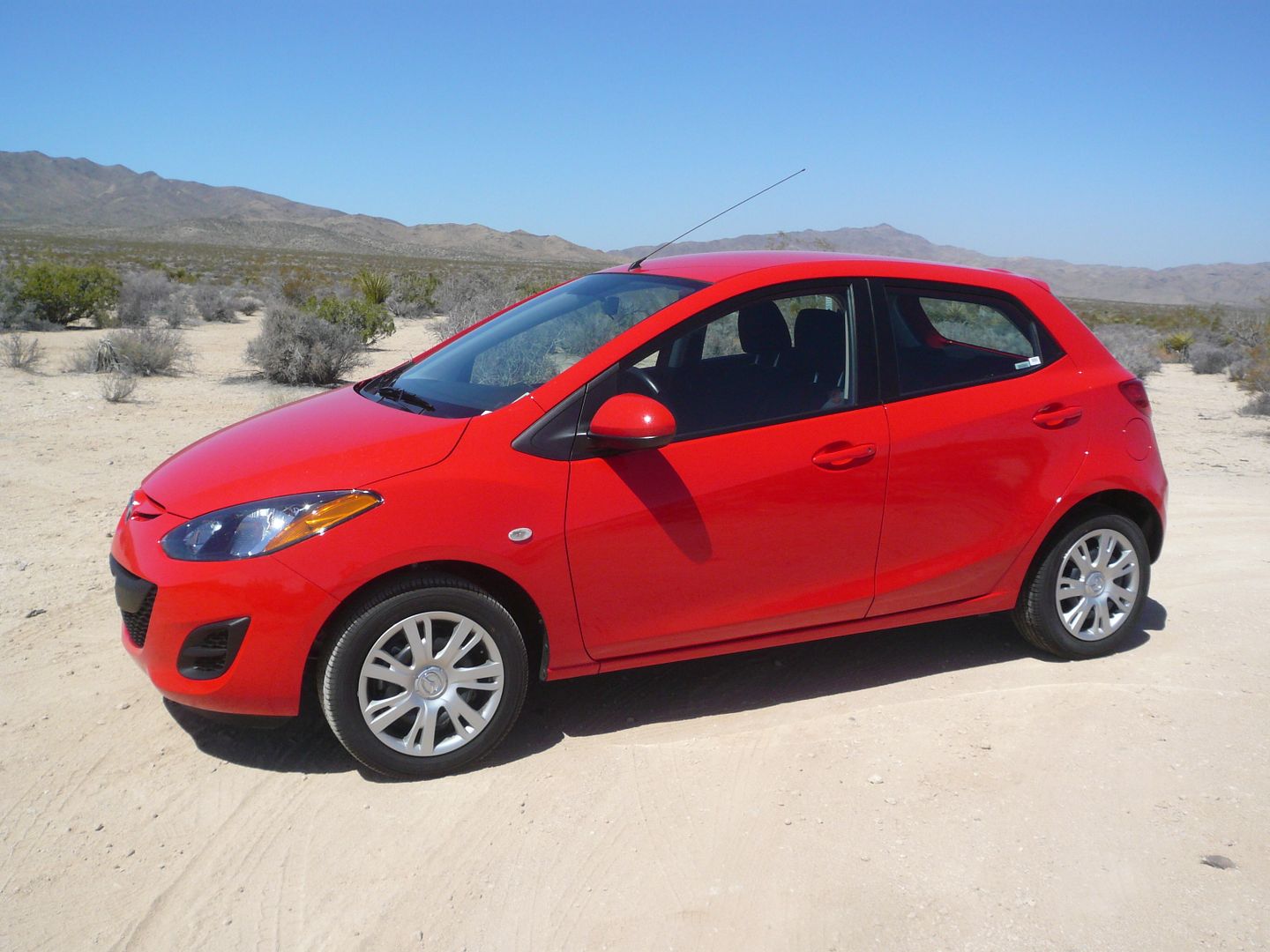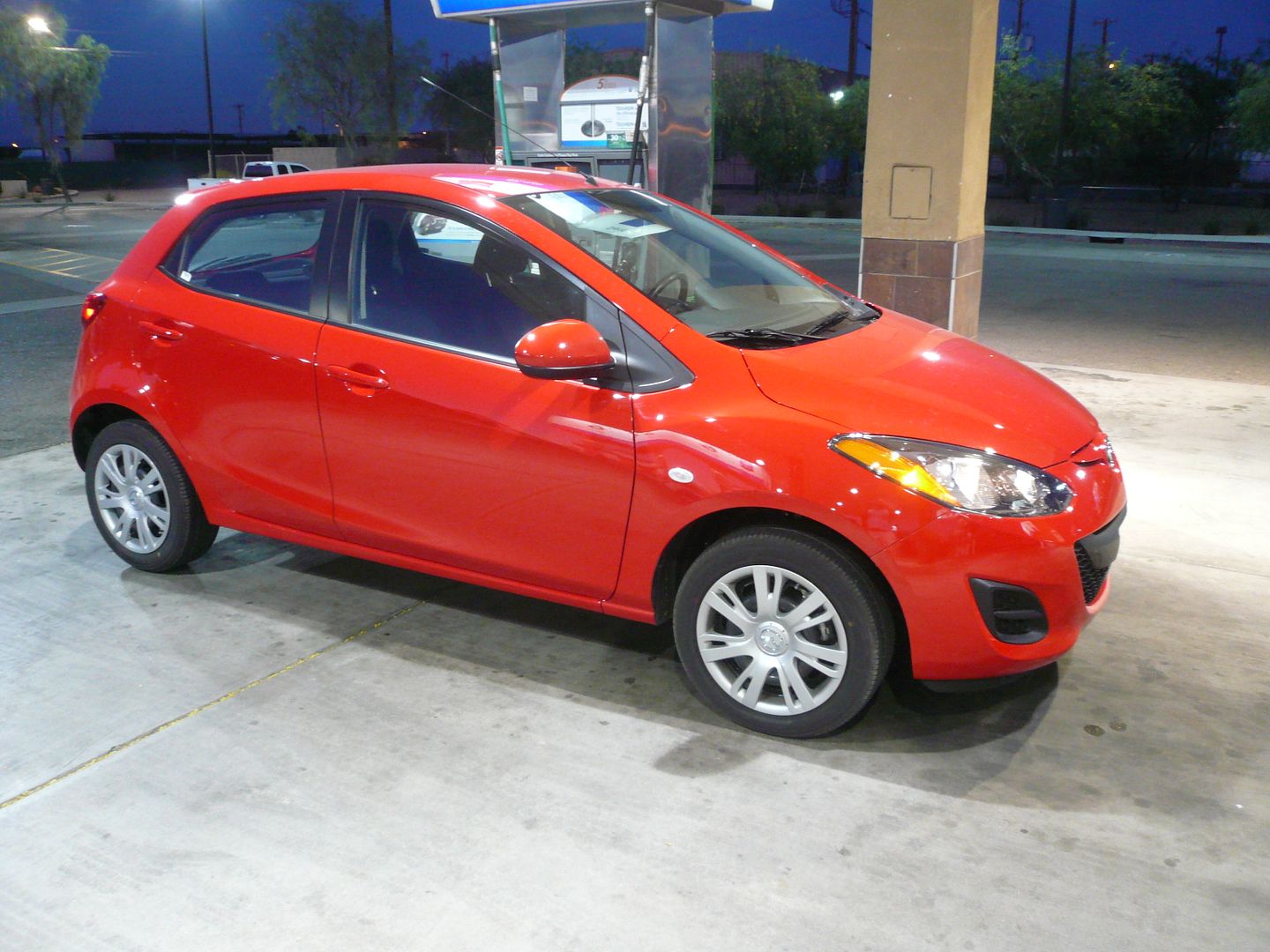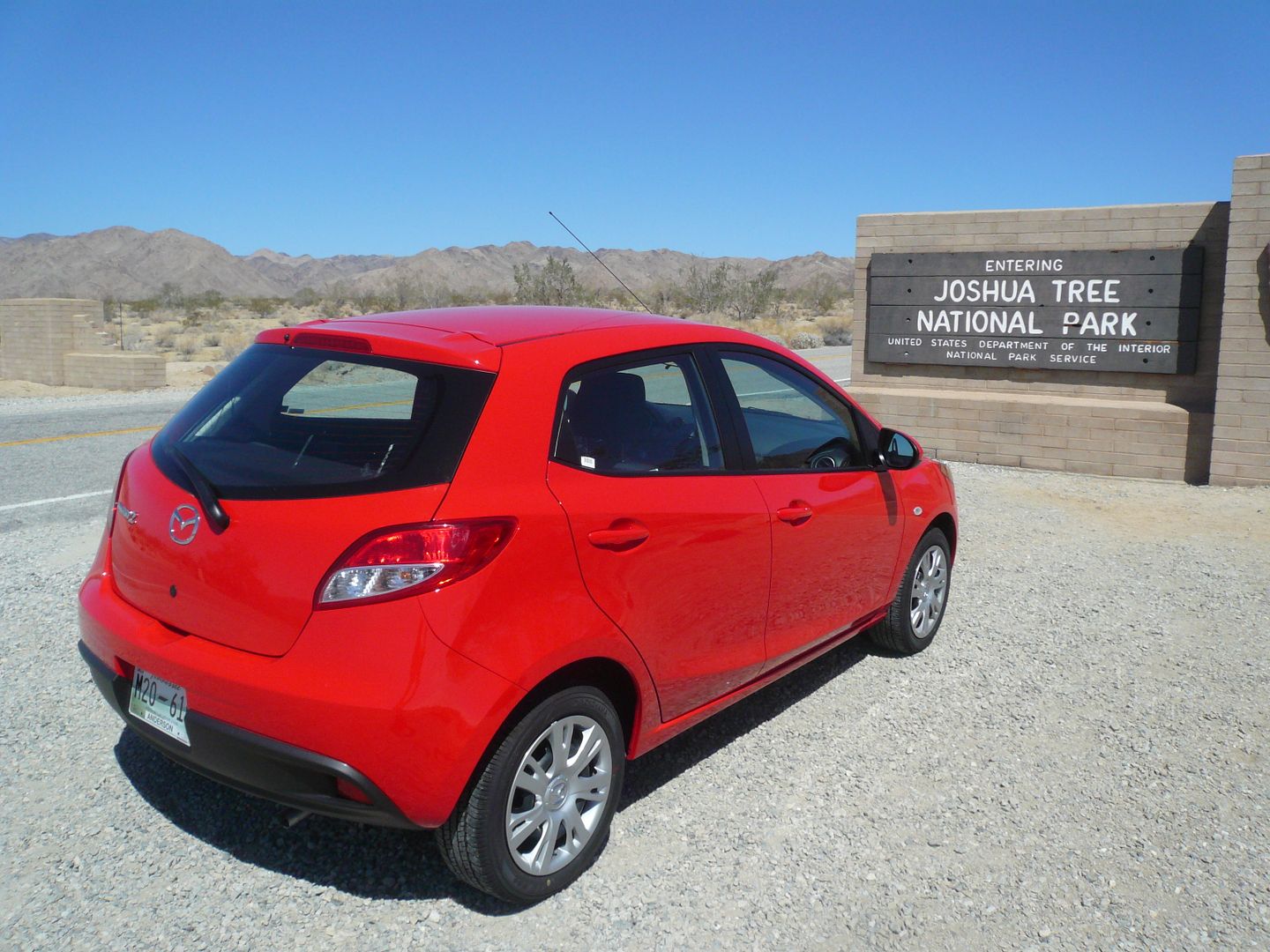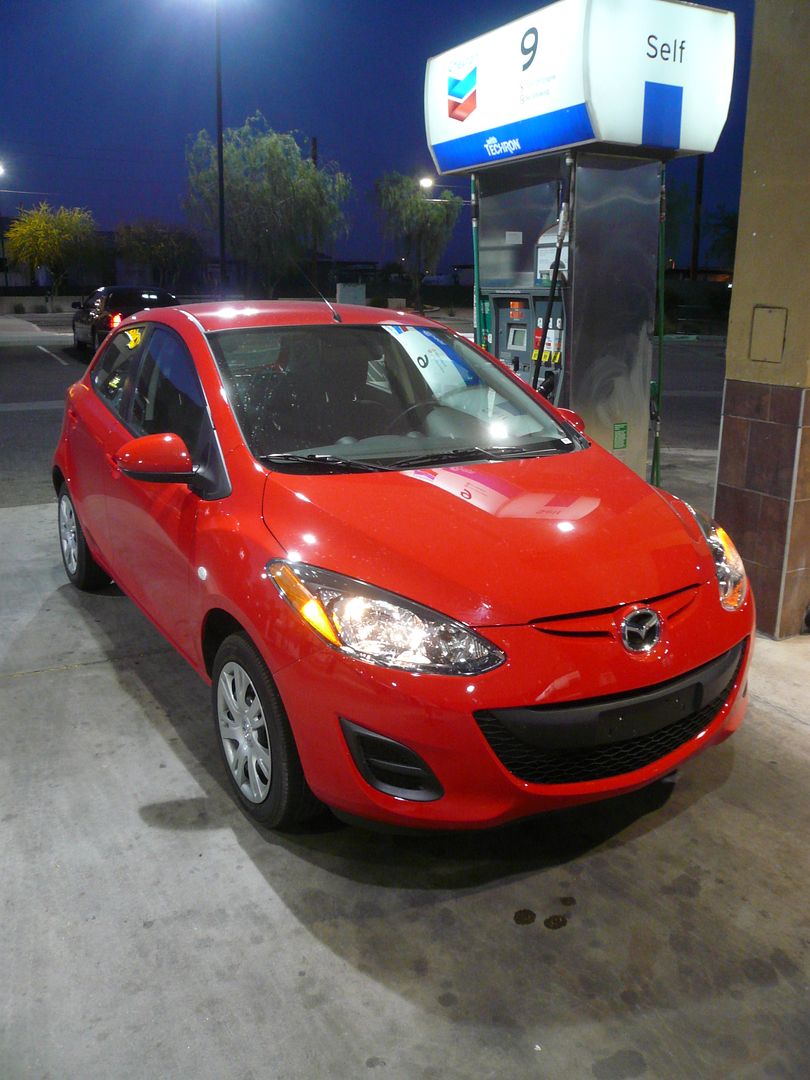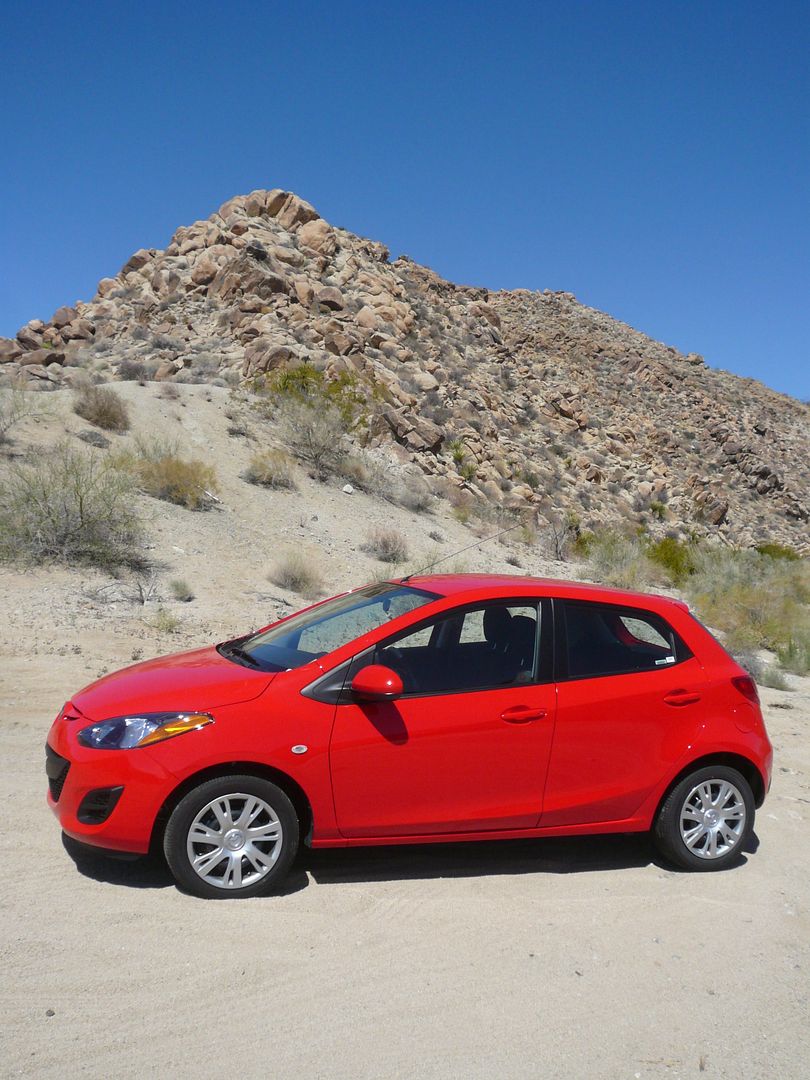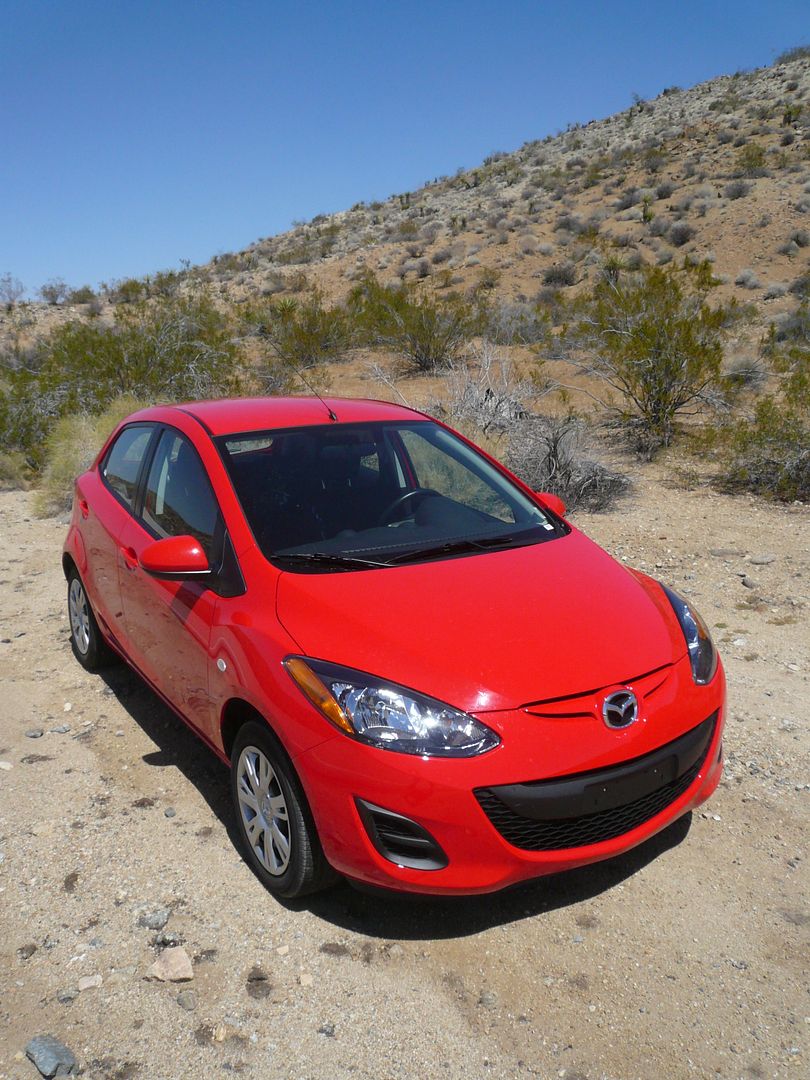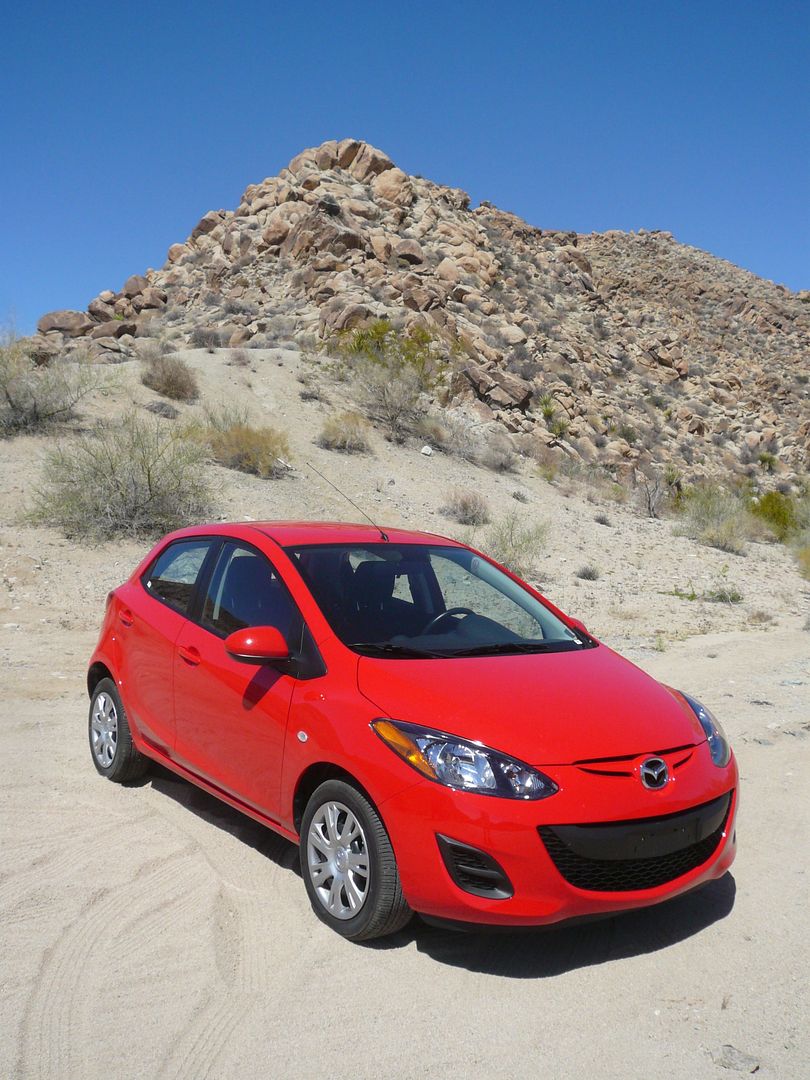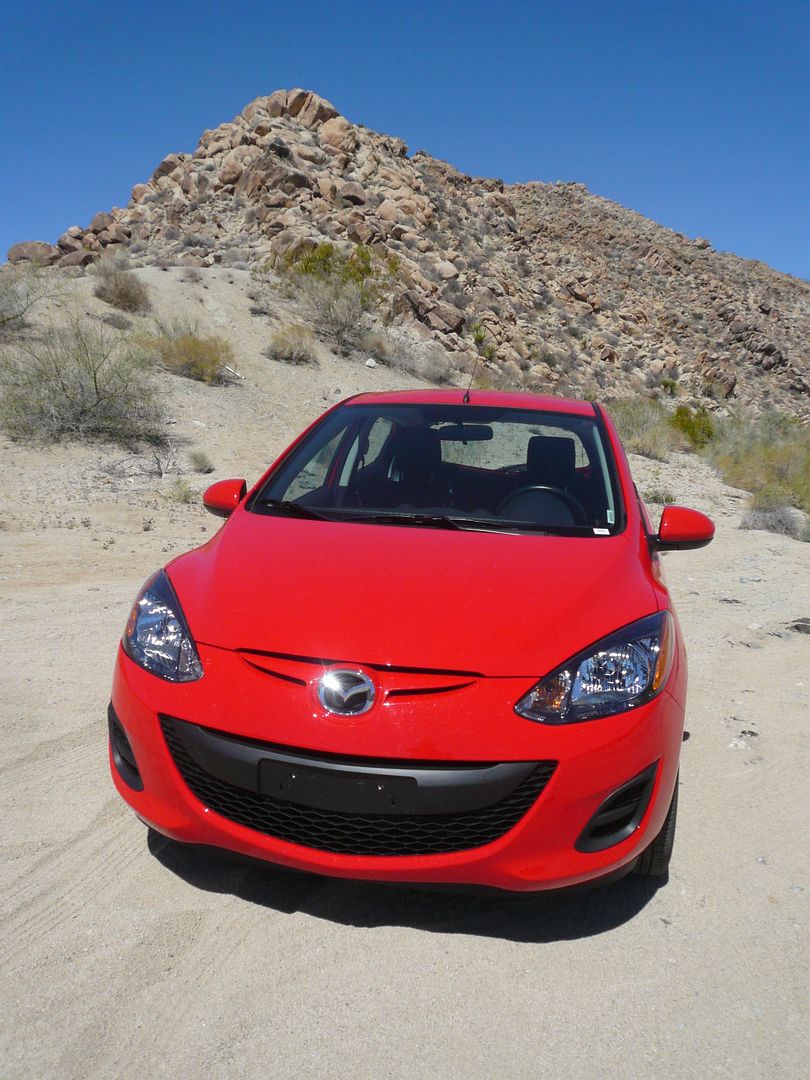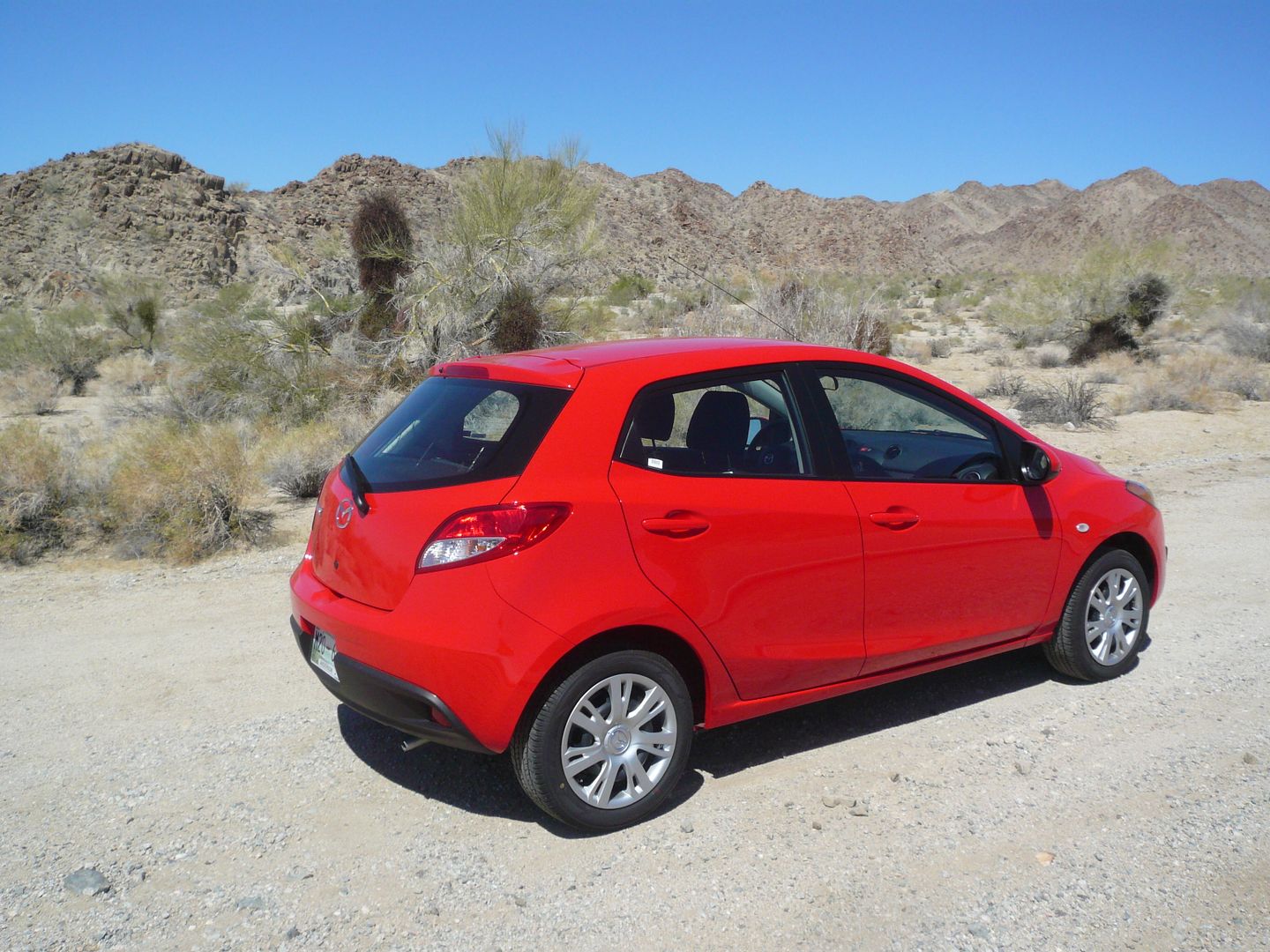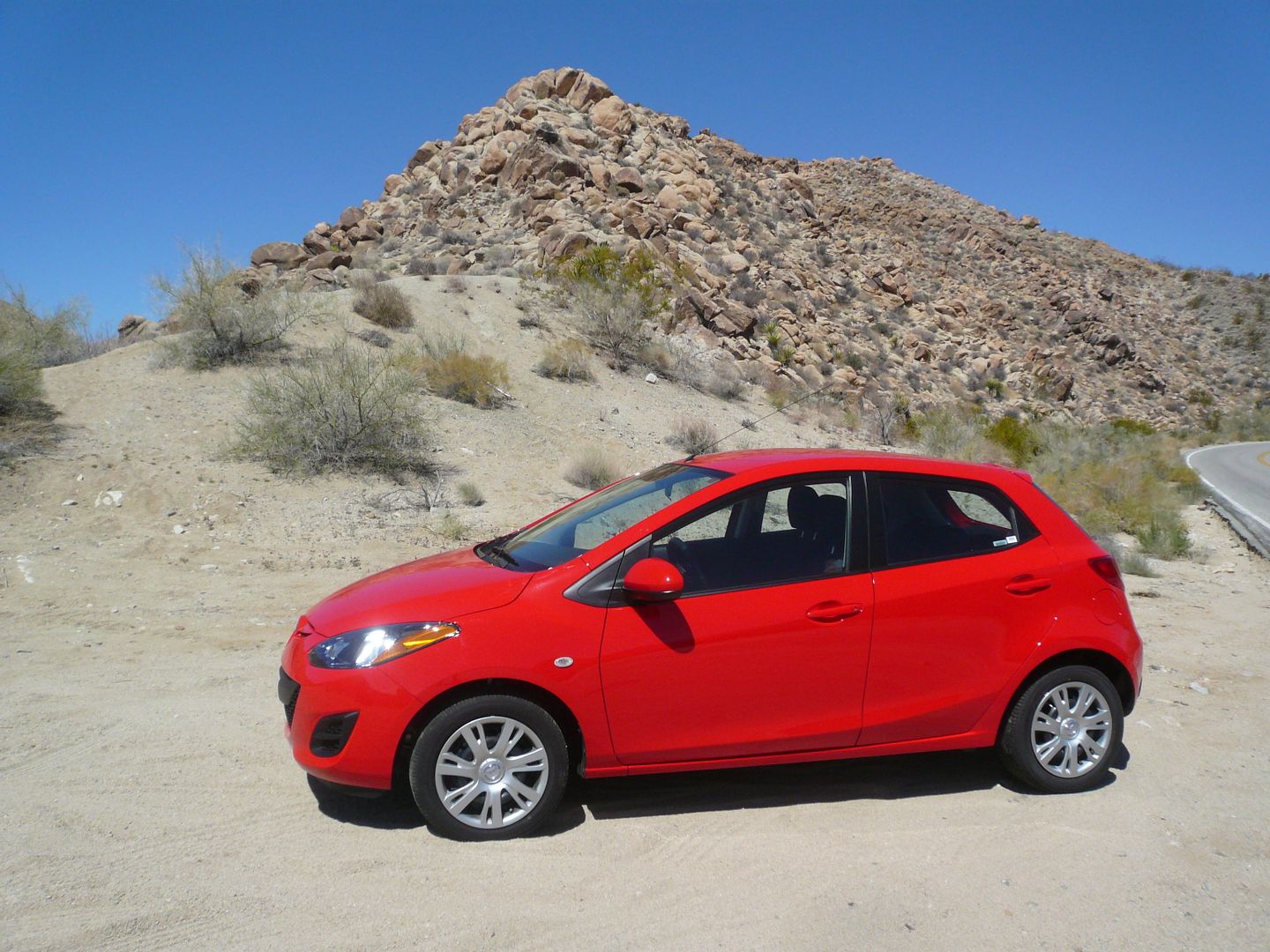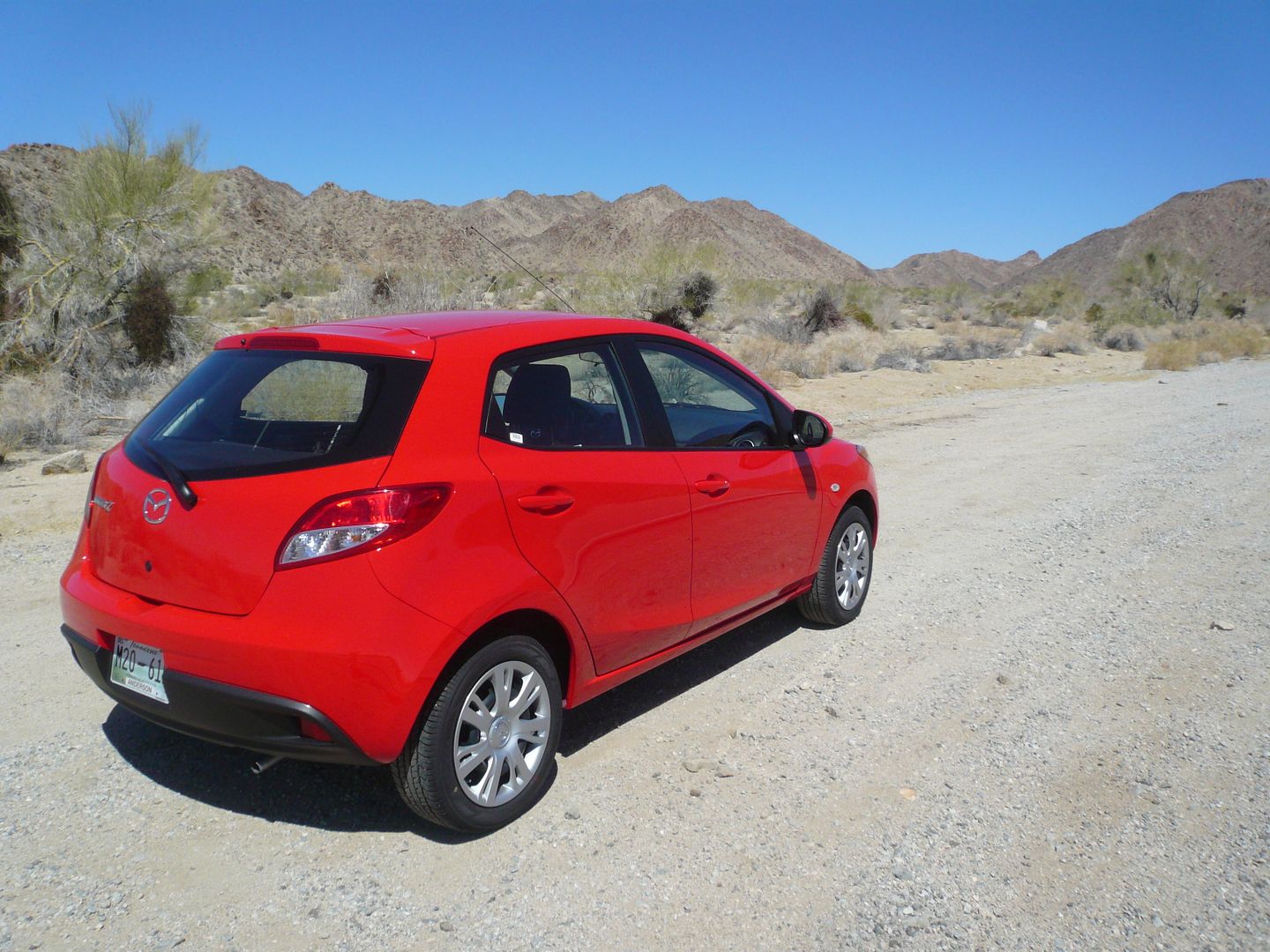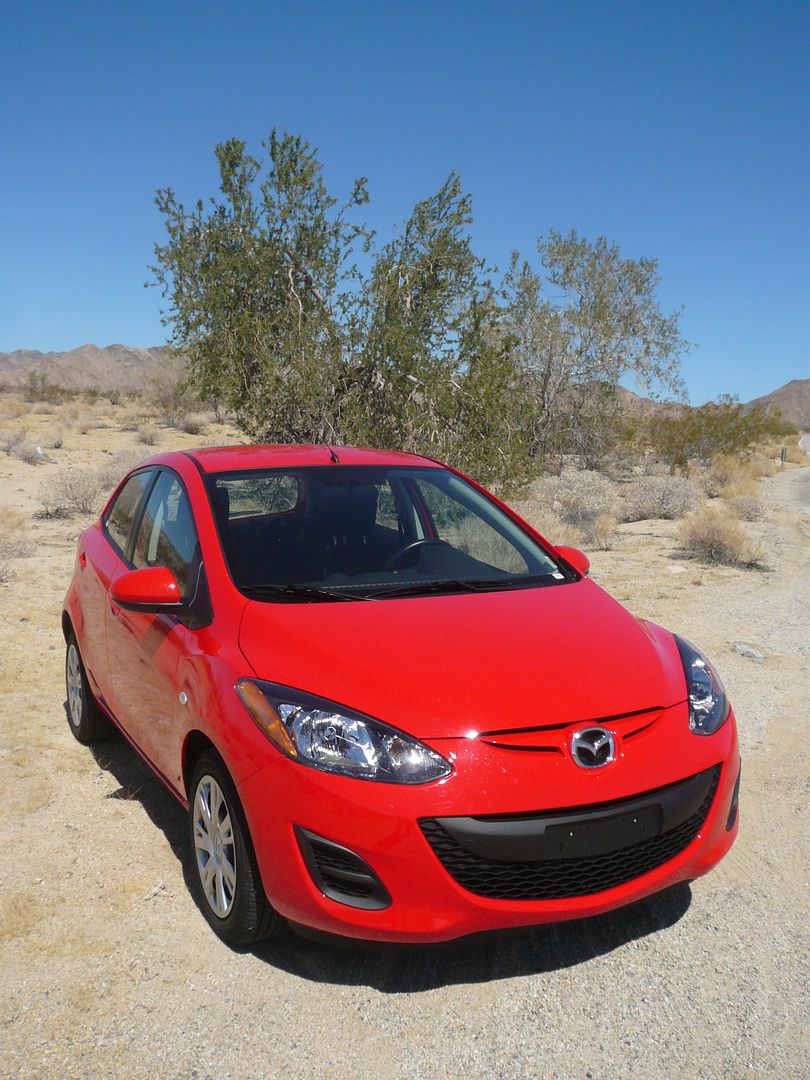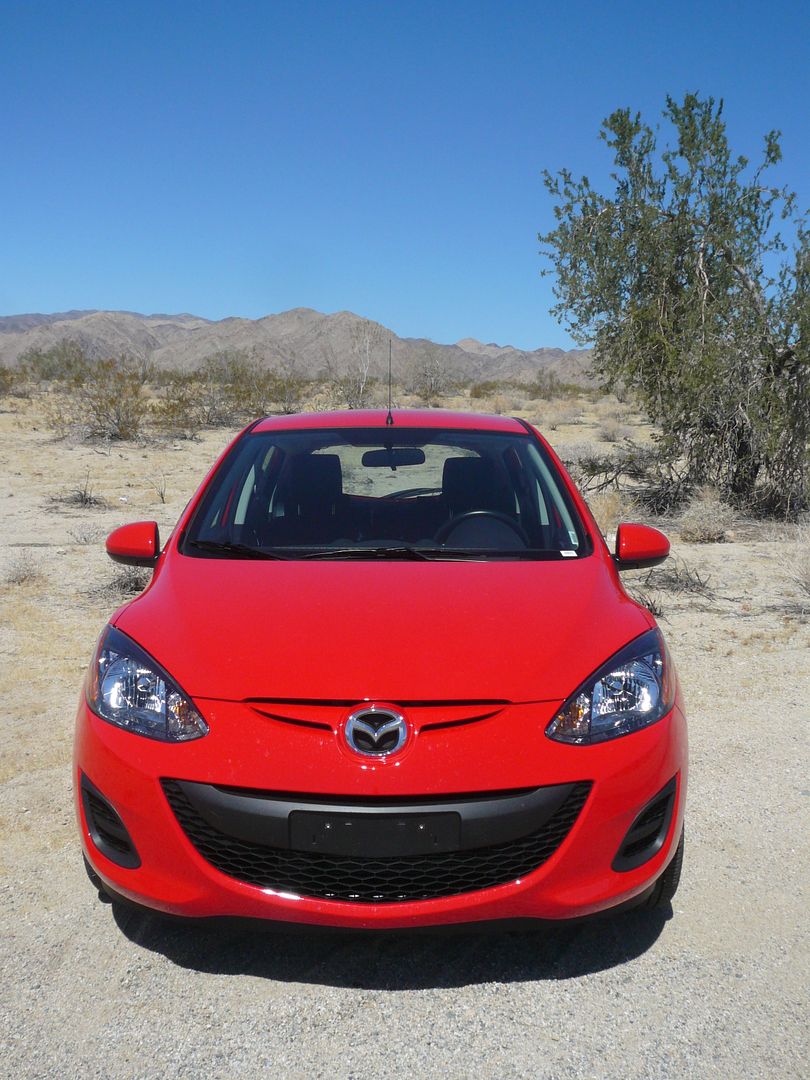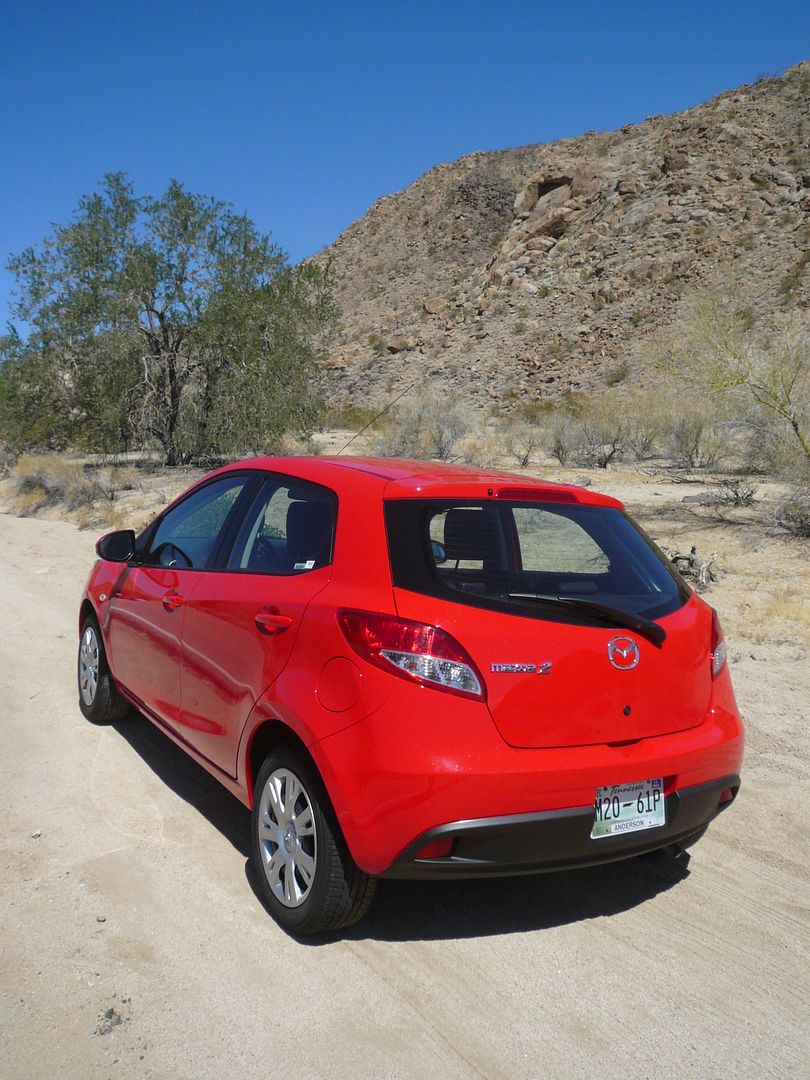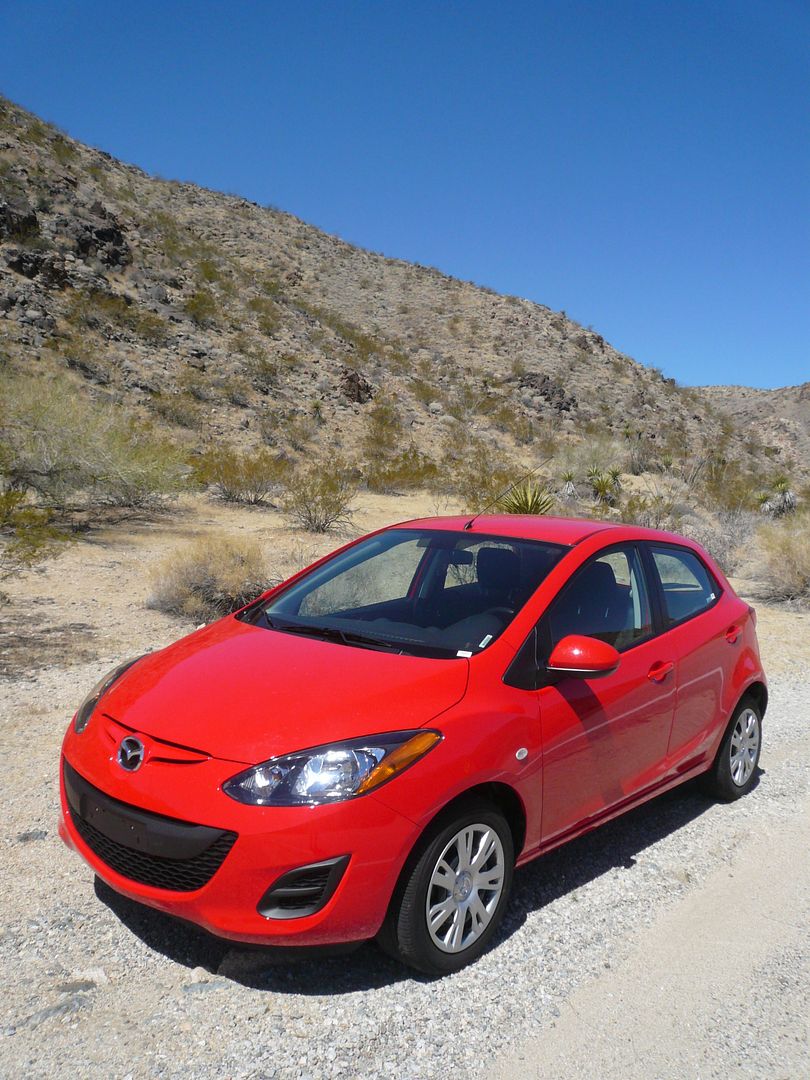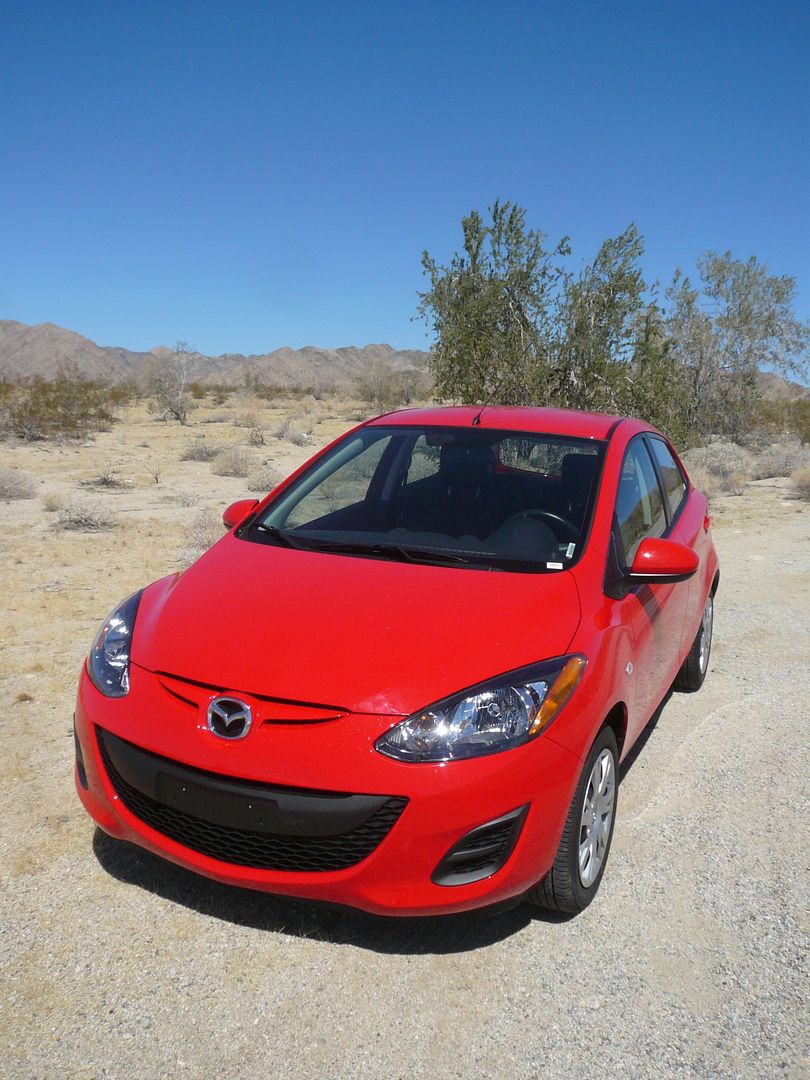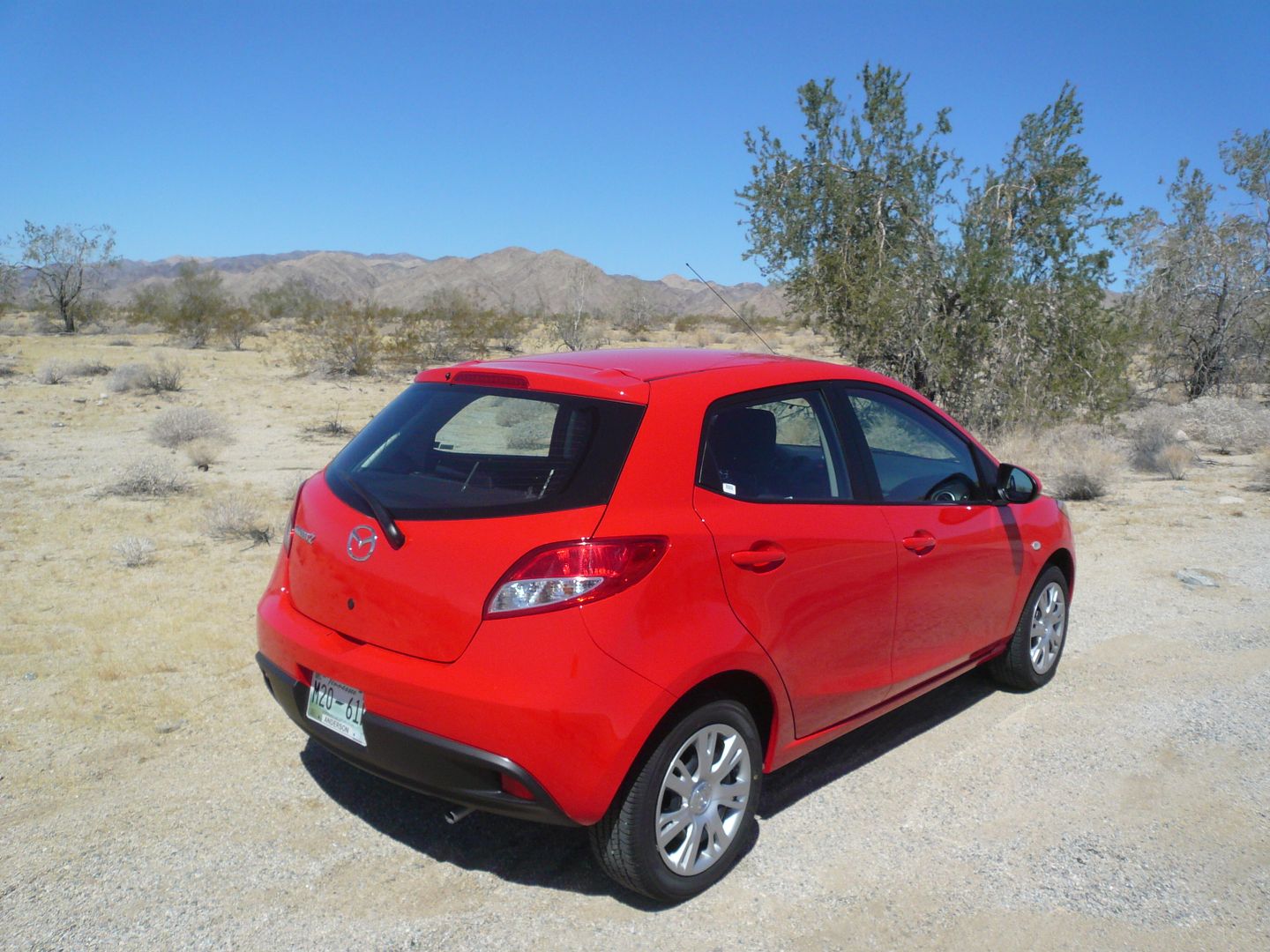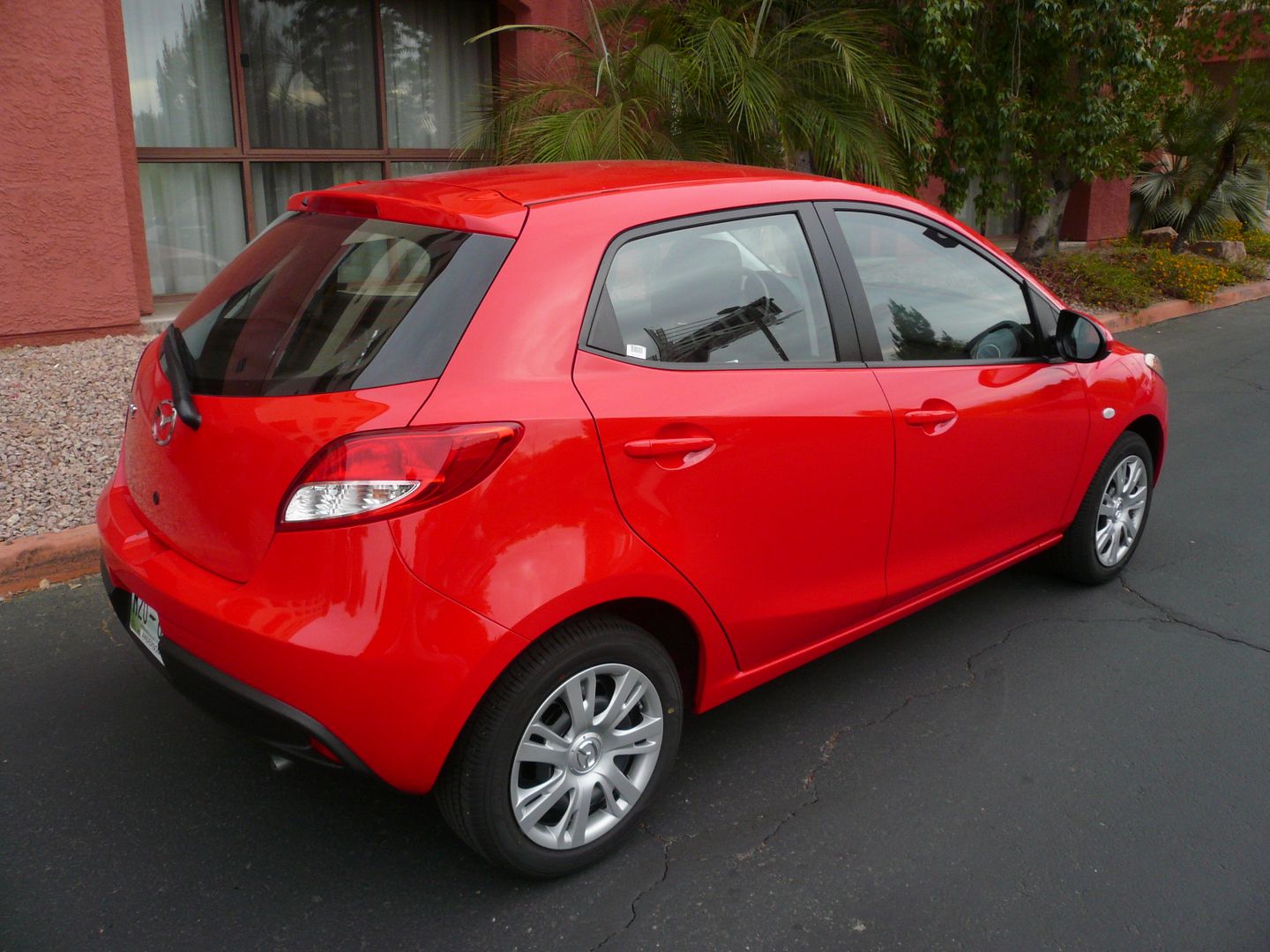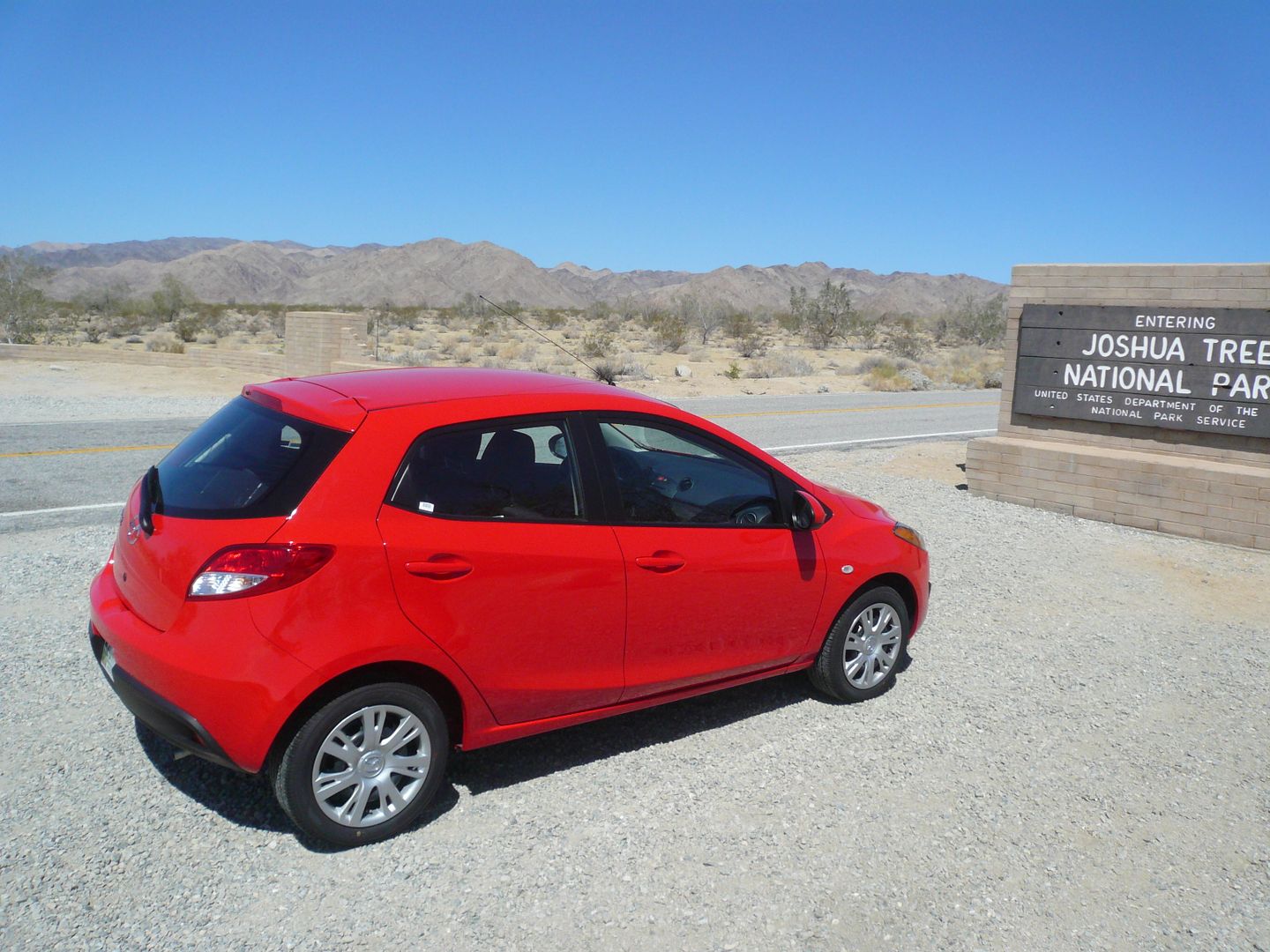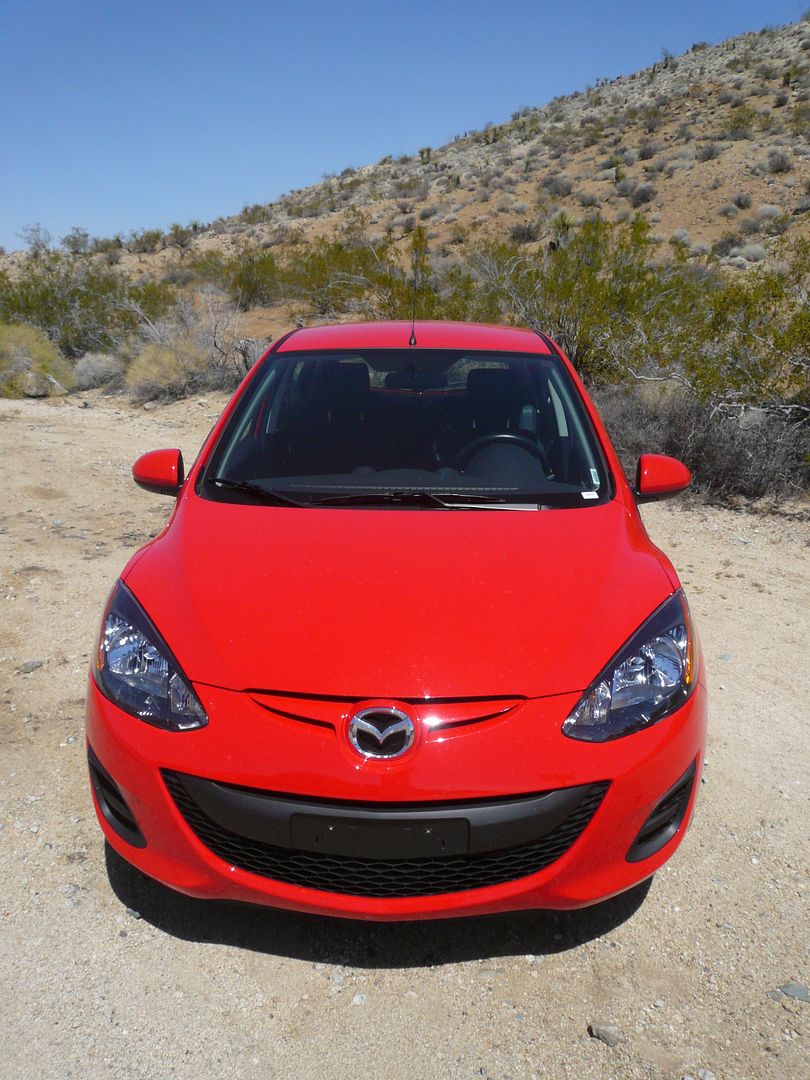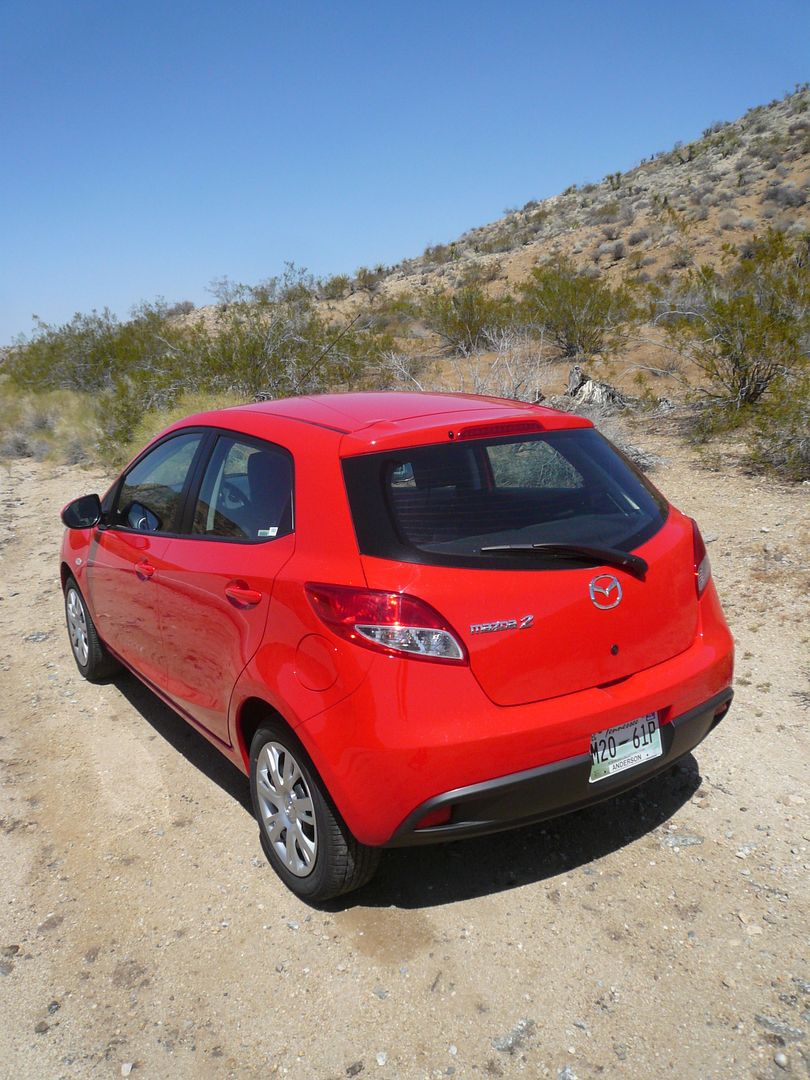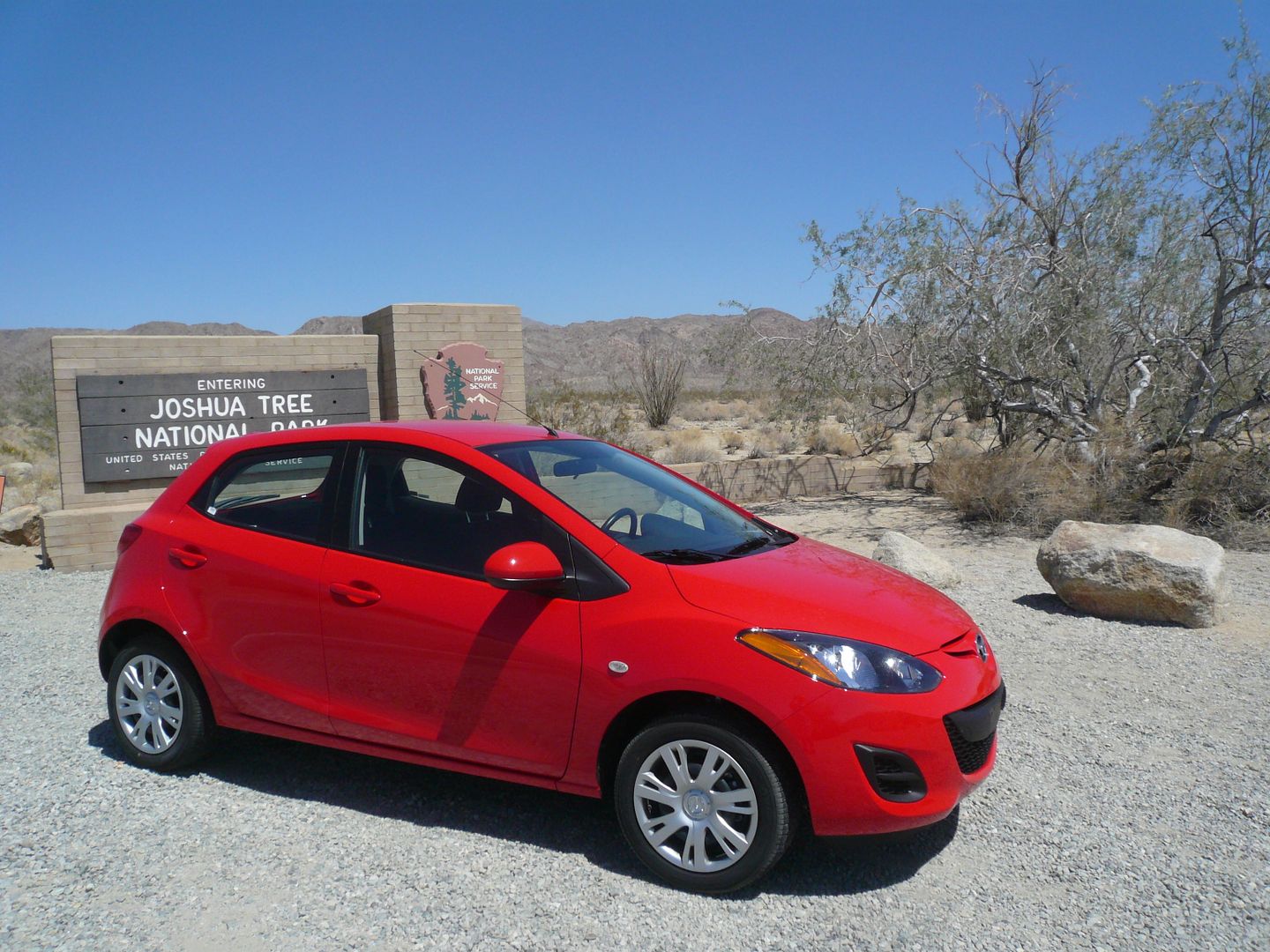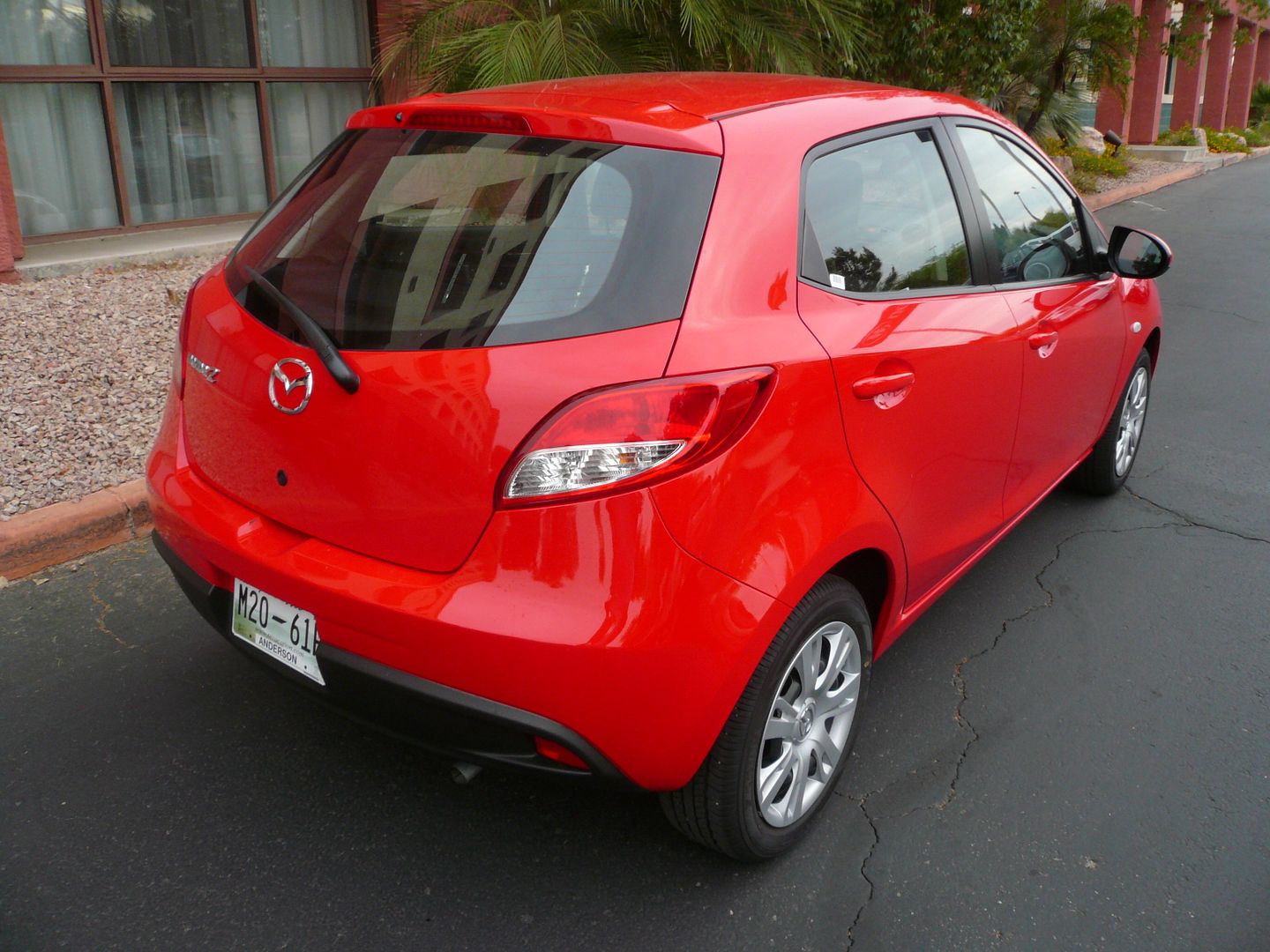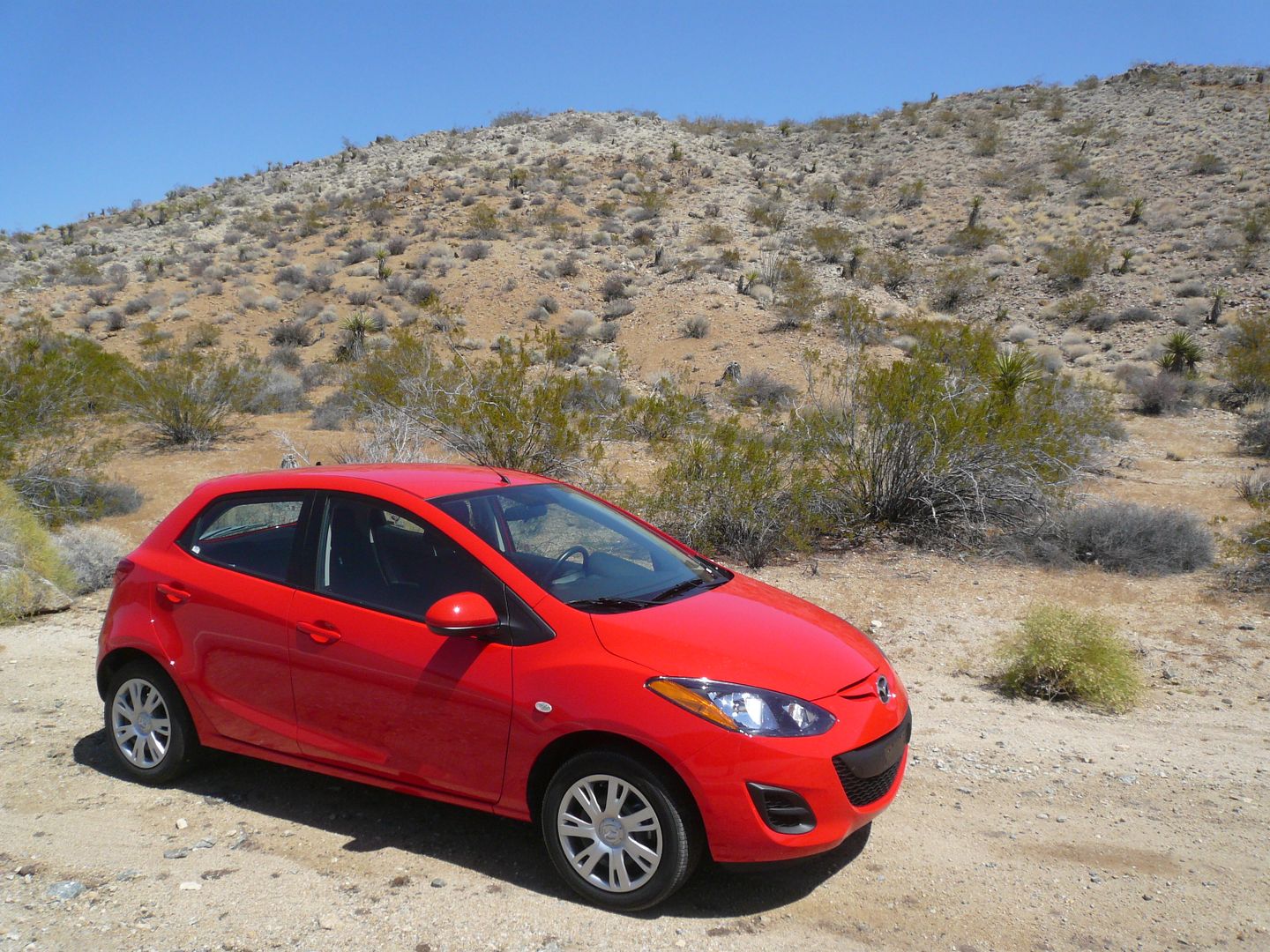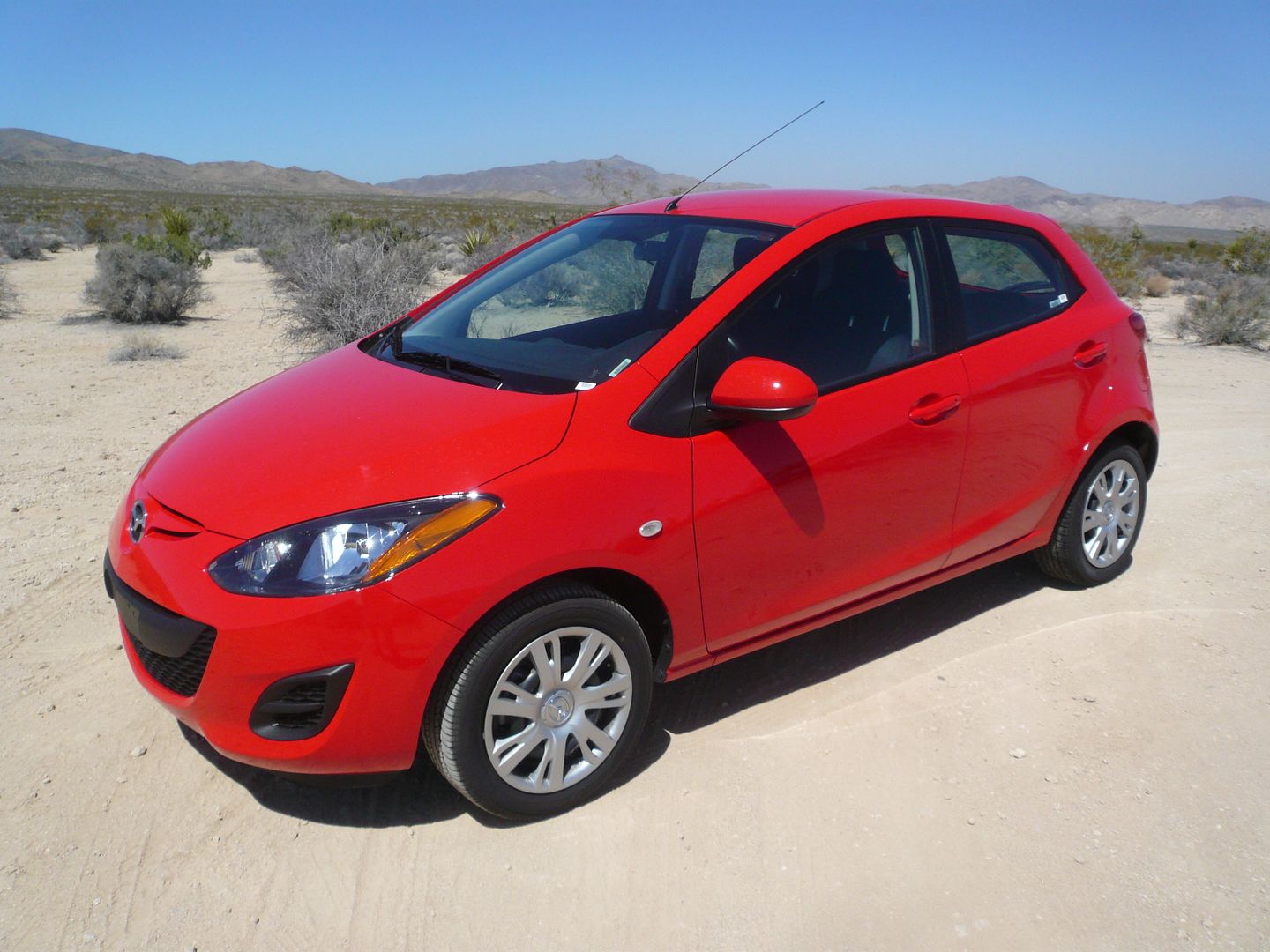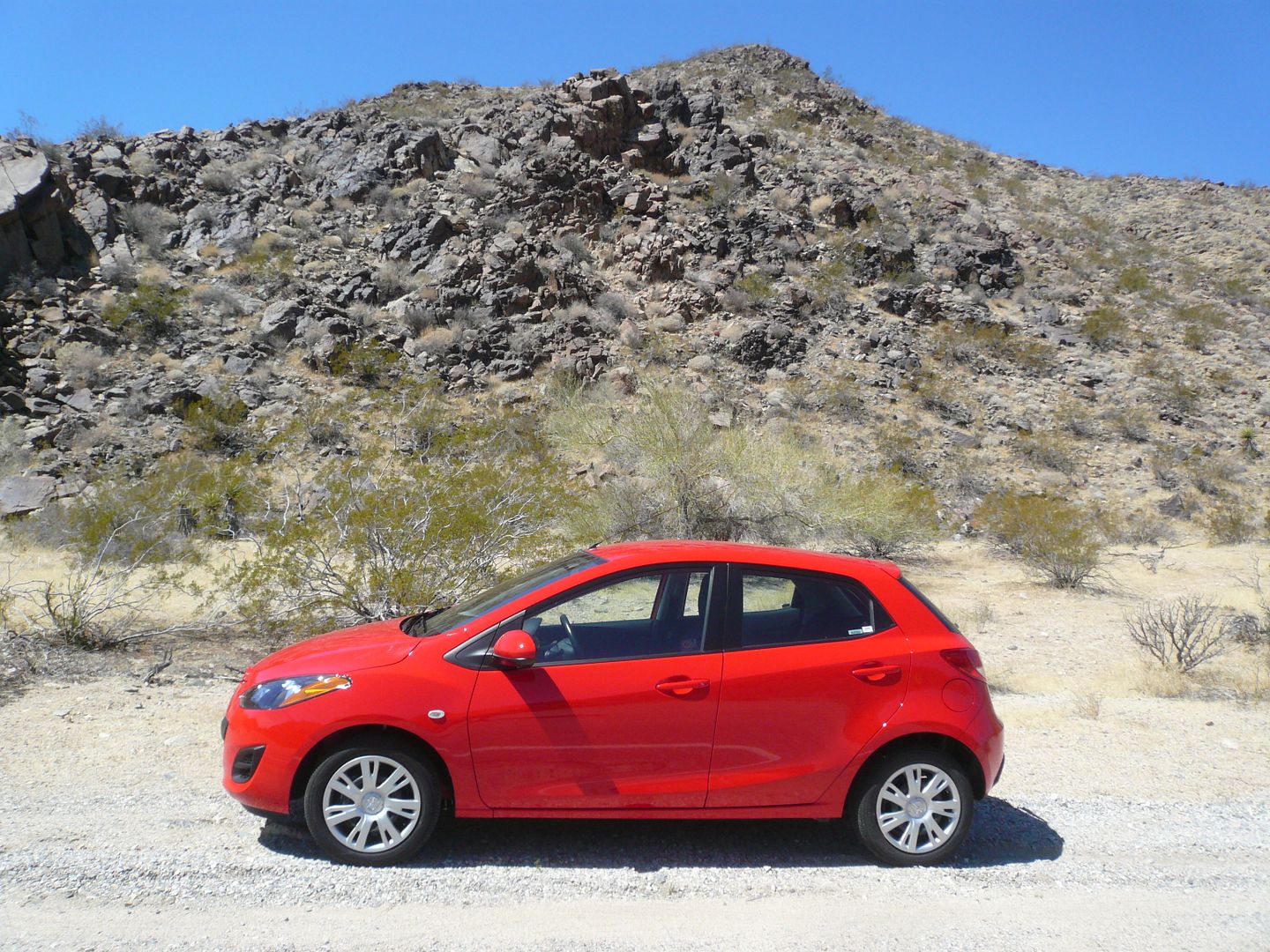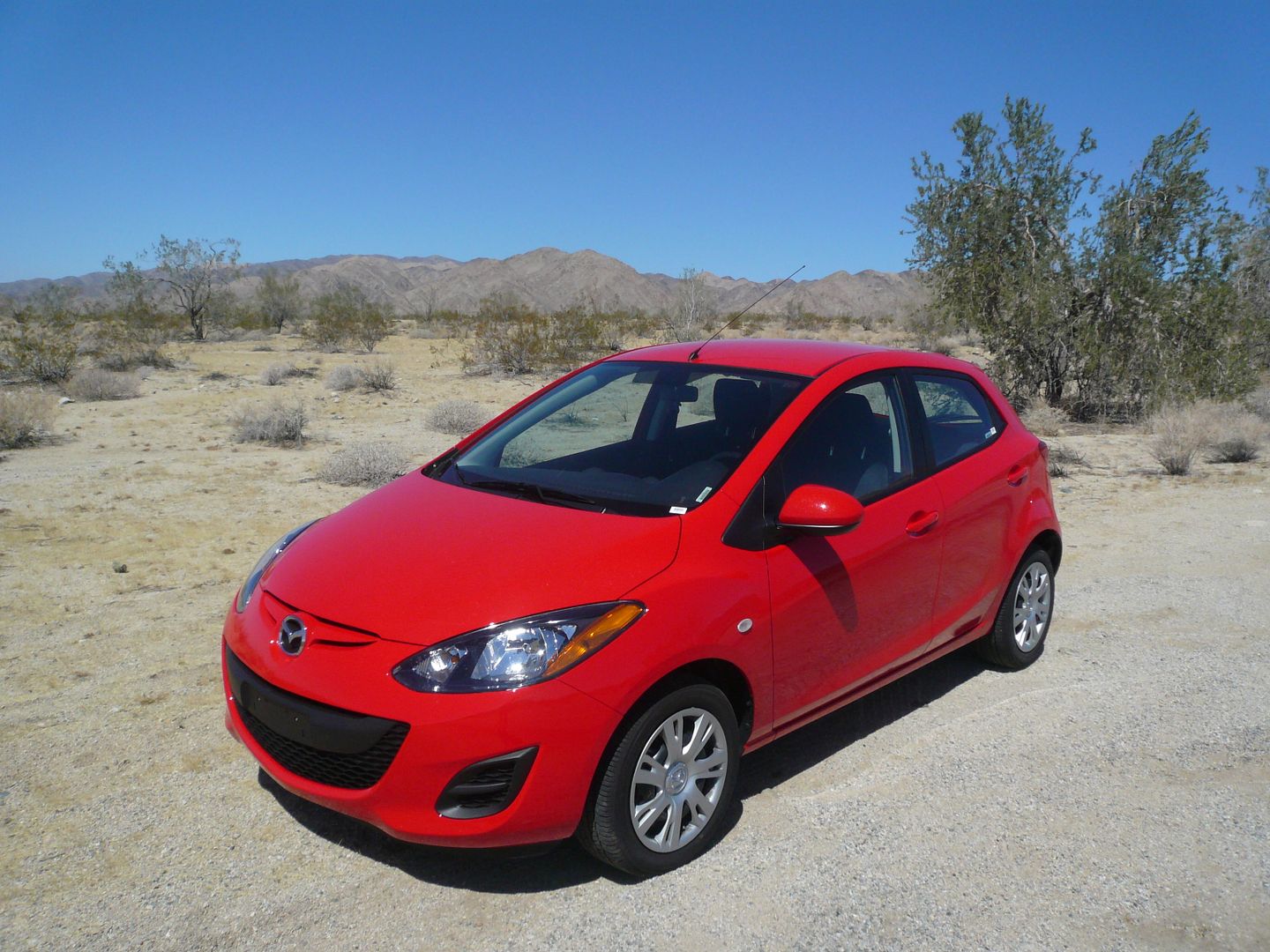 Think of a small hatchback, or B-segment car in automotive jargon, and what comes to mind? Ford Fiesta? Vauxhall/Opel Corsa? OK, think of a few more, and you will probably come up with the VW Polo and Renault Clio, Peugeot 208, the Toyota Yaris and Fiat Punto, and maybe the Seat Ibiza and Citroen C3. But how about the forgotten one? The one which, in my opinion, probably trumps them all for looks? Yes, the Mazda 2. Much to its maker's chagrin, this pert little hatchback with a smiling face front end has never made much of an impression on the press or the buying public. And yet, all the ingredients are there to suggest that it should gain far wider recognition. When the current model was launched in 2008, it was awarded the "World Car of the Year" title, and although it is right to treat such accolades with a certain cynicism, that ought to count for something. Probably a better portent of its likely merit is the fact that the Mazda 2 is built on the same DE platform as underpins Ford's much lauded Fiesta, but whereas the Ford tries a bit too hard in the looks and the interior design, Mazda found an elegant shape and spared us the fussy detailing to create – unlike one of the Mazda's precursors which was little more than a re-grilled and rebadged Fiesta -. something distinctive and pleasing to the eye. With a growing market in the US for cars in this segment,  Mazda took the plunge and decided to bring the Mazda to America starting with the 2010 model year, just in 5 door form (the rest of the world is offered a 3 door model as well), and with a single available engine (the 1.5 petrol) and a choice of just 2 trims, Sport and Touring. Hertz bought quite a few of them, so when I was balancing out the rental car costs for this trip with a couple of cheaper class bookings, I decided that I should try one, and managed to score an available car finished in bright red, or True Red as Mazda call it. Read on to find out what I thought.
Although Mazda has put a SkyActiv engine in the Mazda 2 offered in some other markets, American buyers get the older tech 1.5 litre petrol engine. It develops 100 bhp, and although the 2 is quite a light car, this, along with the fact that the test car featured the optional 4 speed automatic gearbox, means that it is not likely to be that rapid. And indeed it is not. However, it is willing, and provided you are prepared to drive with your foot relatively hard to the floor, it's nothing like as painful as you might imagine.  Driven in this way, the gearbox hangs onto the gears longer than you might expect, which is not necessarily good for your ears, but it does make the little Mazda brisk enough that you won't feel intimidate by other traffic. At a steady freeway cruising speed, it is quiet and smooth, with road noise and a bit of wind noise more evident than sounds coming from under the bonnet. I ended up taking the Mazda 2 on a very long journey, and can confirm that at the end of it, although I felt tired, that was not the fault of the car at all. Fuel consumption averaged out at 29.4 mpg US, or 35.1 mpg Imperial. These are not brilliant figures, as I achieved better with a number of cars a size bigger than this Mazda, but then there is probably a penalty for a small engine, an automatic gearbox, and a steady 75mph on the freeway into a strong headwind!
Where the Mazda 2 really scores, though, it is that feels nimble. The steering is excellent. Well weighted, with plenty of feel, and a clear connection to the road wheels, and the handling is also very good. That platform it shares with the Fiesta really does seem to be the source of this excellence. And yet, it is the Ford that usually gets all the plaudits for being fun to drive. Well, so is this Mazda. There is no penalty with the ride, either, with this small car handling the varied (but generally good) surfaces of the Arizona roads with aplomb. And nor were the brakes found wanting. Progressive, light, but with plenty of feel, they did exactly what is required. A pull-up handbrake is fitted between the seats. The only slight black mark for the driver concerns visibility. Generally fine, there is a thick C pillar, so over the shoulder, there is quite a large area that you cannot see through, and this is not helped if the rear seat headrest are set up high, as they likely will be for reasons that will become clear when I describe the accommodation there. Apart from that, though, the Mazda is see easy to see out of, and because it is so small and agile, it is very easy to manoeuvre even in tight spots.
After driving a succession of cars with complex arrays of switches, buttons and touch sensitive screens that control a whole load of functions you would hardly ever operate, the refreshing simplicity of the Mazda 2 proved particularly welcome. Everything you need is there, but nothing more. You really can get in it, assimilate what is where and drive off within a minute or so, whereas my experience with the cursed MyFord Touch was it took nearly five minutes just to figure out how to change the temperature setting on the climate control. The interior is finished in some rather hard plastics, but the grain and texture are such that they look OK, it is only when you touch them you realise that they are not soft. There is a plastic moulded steering wheel, with no controls on the wheel at all, but it was perfectly OK to hold, unlike some others of this type which are just plain nasty. The cloth seat trim had a subtle pattern to it, and everything inside the Mazda fits together nicely, and it is not over-stylised, so I actually prefer this to the more fussy inside of a Fiesta. There is a single cowl covering the three instruments, which are a large central speedometer, a smaller rev counter to the left and a rather lonely looking bar chart fuel gauge in the right. All are clearly marked, and easy to read.  A pair of column stalks operate wipers on the right and indicators, and by twisting the end of the stalk, lights on the left. The centre of the dash contains a simple looking, and simple to use audio unit mounted on a piano gloss black surround. It offers AM/FM, a CD slot and an AUX port, and that is it, but it worked well, and sound quality was reasonable, and it was utterly intuitive to use. Beneath it are the controls for the air conditioning, and again these are simple rotary dials. but they do the job.
Needless to say, adjustment of everything that the driver needs to think about when getting the perfect driving position is all manual. But that really is no hardship, and it was easy to get the seat where I wanted it, and to raise the steering column up as high as possible, so I was comfortable. And with several hours spent in the seat in one day, if I had not been comfortable, I would have known about it. Passengers in the back might not be quite so easily pleased. There is really only room for two of them, although three seat belts are fitted. When I tried sitting there, I quickly realised why the headrests had been adjusted up high. Set them down to their lowest setting, and they dig into the top of you (my) back, much like those in the Audi A1. To support your head, they do need to be raised, a lot. Headroom is just about adequate, and even with the front seat set well back, I was OK on legroom – but don't forget I have short legs, so others might find it rather tighter. Even so, remembering that this is a small car, I would say that it is class competitive. That goes for the boot, too, which is a nice regular shape, under the cover of a parcel shelf, which, unusually for an American rental car, was actually in situ. You could stow the odd small item under the boot floor around the space saver, but if you want more space, you will need to drop the asymmetrically split rear seats. The backrest simply drops down onto the rear seat cushion, and is not flush with the main boot area when so folded, but you do get quite a bit  more space for stuff. Inside the cabin, there is a good sized glove box, there are door bins only on the front doors, and there are a series of small moulded compartments in the centre console, of which 2 are cupholders, but the rearmost of which could be reached by rear seat passengers.
In the US, you only have 2 choices to make with your Mazda 2: 5 speed manual or 4 speed automatic, and Sport or Touring trim. "Sport" is probably a bit of a misnomer, but then that's true for many cars to which the label is applied these days. At least the Mazda is good to drive. As you will already have gleaned, this is not a car that is dripping with kit, and is completely devoid of any fripperies (and all the better for that!). Mazda themselves highlight these standard features as the ones of note: Halogen headlights; 15″ steel wheels with full covers; Fixed-intermittent windshield wipers; Fixed-intermittent rear wiper/washer; Power side mirrors; Air conditioning with pollen filter; Power windows; Power door locks; Cloth-trimmed seats; 60/40 split fold-down rear seatback; AM/FM/CD audio system with auxilliary input jack and 4 speakers and USB input port; Advanced front air bags, front side-impact air bags and side-impact air curtains; Dynamic Stability Control (DSC) and Traction Control System (TCS). And that is pretty much it. The Touring adds the following features: Halogen fog lights; 15″ alloy wheels; Rear spoiler; Chrome exhaust tip; Cloth-trimmed seats with red piping and stitching; Cruise control; Trip computer; Leather-wrapped steering wheel with red stitching; Steering-wheel-mounted audio controls and an AM/FM/CD audio system with auxilliary input jack and 6 speakers. An entry level Mazda 2 with a manual gearbox retails for just $14,720. The automatic gearbox costs $840 and the Touring equipment level is a further $1490.
I really enjoyed my day driving the Mazda 2. Unlike so many cars these days that try too hard with a mixture of over fussy styling, and more electronic gizmos and features than anyone is ever likely to use, or even figure out how to use, the little Mazda is a simple, straightforward small hatchback. It ticks pretty well every box that you need for a car in this class, proving genuinely good to drive. I just hope that when the next generation model appears, as it is likely to do in the next year or so, Mazda don't lose these attributes as they strive to compete with ever blobbier over-endowed rivals. Some better quality plastics would not go amiss, a bit more power and another ratio or two in the gearbox, for sure, but please, Mazda, don't mess with the rest. As to why the current is so ignored by everyone, I really don't know. I suspect it is because press and public alike just don't realise that Mazda have a car in this class, and that it is really rather good. And that's a shame.