Back in Southern California for the final few days of my September 2014 vacation, I decided to pay another visit to the Saturday morning "Cars and Coffee" event in Irvine. Learning from my previous disappointments of seeing cars departing as I arrived, I decided to foresake breakfast in my hotel, and set off around 6am, which meant arriving onsite just before 7am. And that did mean that I could see cars arriving, rather than departing, though it was not long before the early birds decided they had had enough (presumably drunk their coffee) and they were at their cars and trying to get the crowds to part a bit like Moses parted the Dead Sea. This is the fourth time I've been to this event, and by now, I have started to recognise some cars as repeat, or at least frequent attenders, but there was also plenty that was fresh that I had not seen before, including a couple of really special cars (well, special to me!). Read on to find out what they were and see what else was present on a sunny (and hence long shadows at this time of the morning) day:
AC
This replica Cobra was one of the noisiest cars at the event. It made a very loud entrance and an equally noisy exit.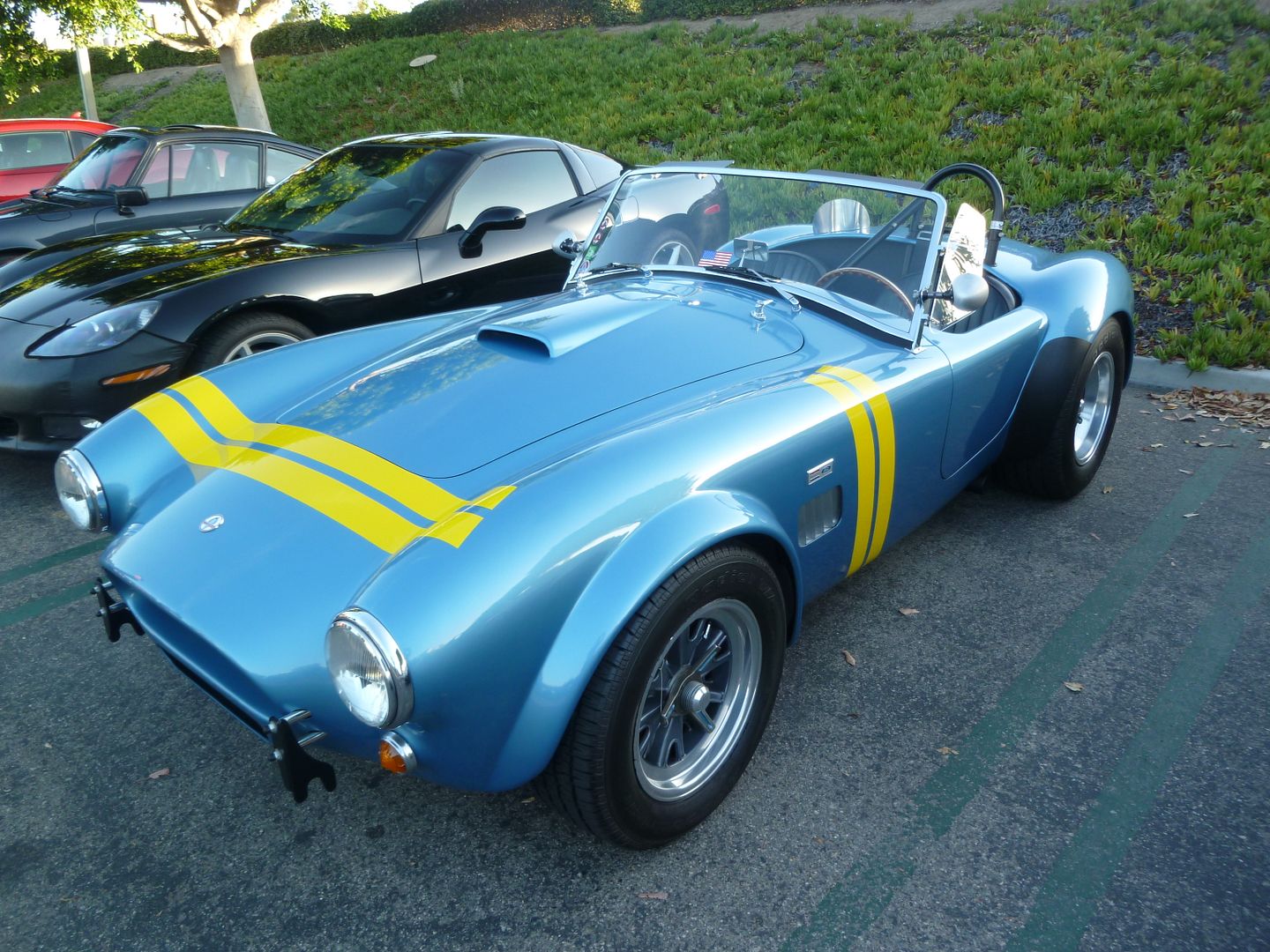 ALFA ROMEO
Nice to see an Alfetta GTV present. By the early 1980s, Alfa had a reputation for rust and unreliability (not entirely unjustified, it has to be admitted) which put all but the diehard enthusiast off the cars, though the marque soldiered on to the end of the decade before ceasing imports.
ASTON MARTIN
A V12 Vantage Roadster.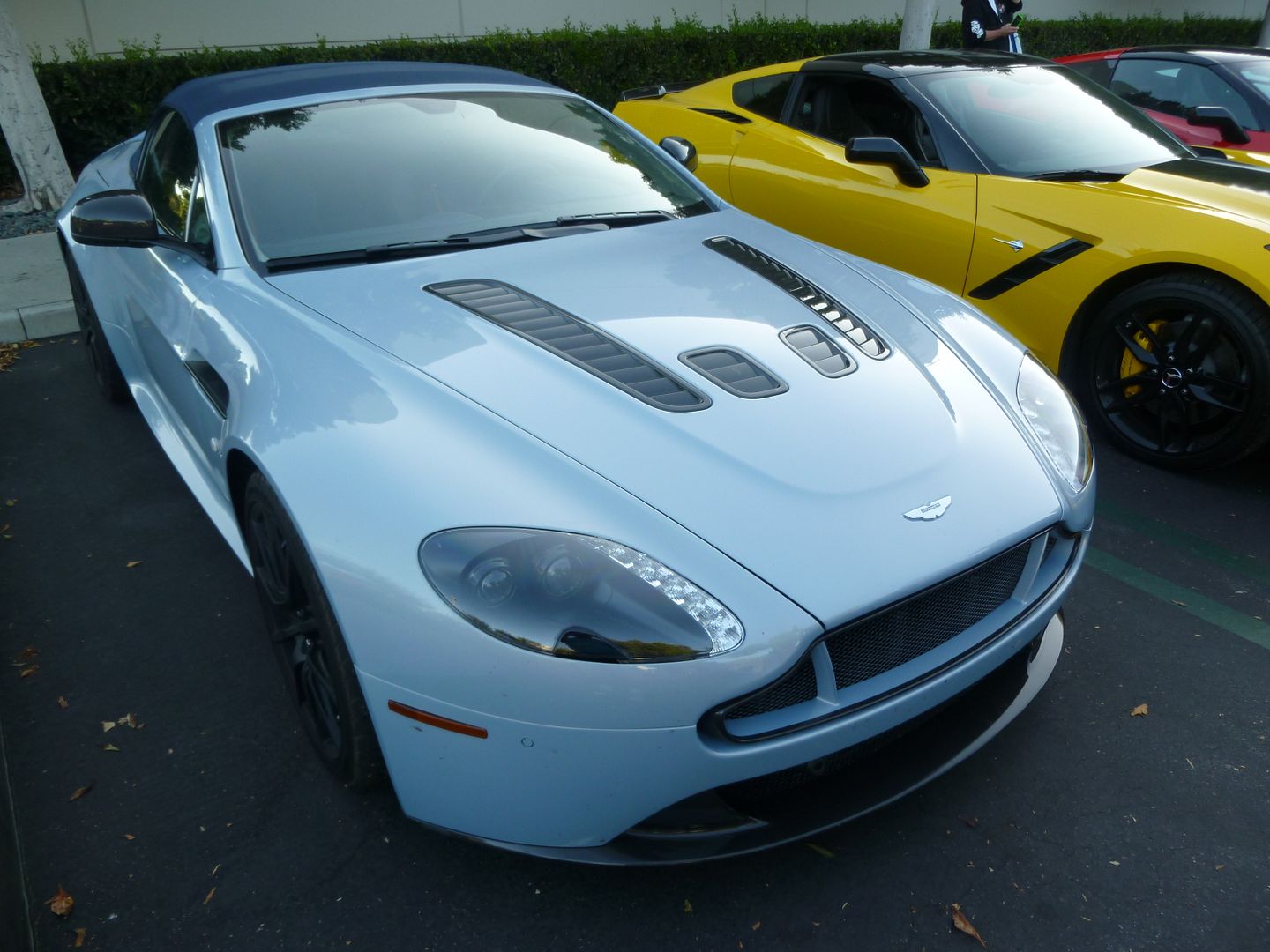 AUSTIN HEALEY
There had been a couple of Big Healeys at this event a couple of weeks prior, but I missed out on getting photos. I did not, this time.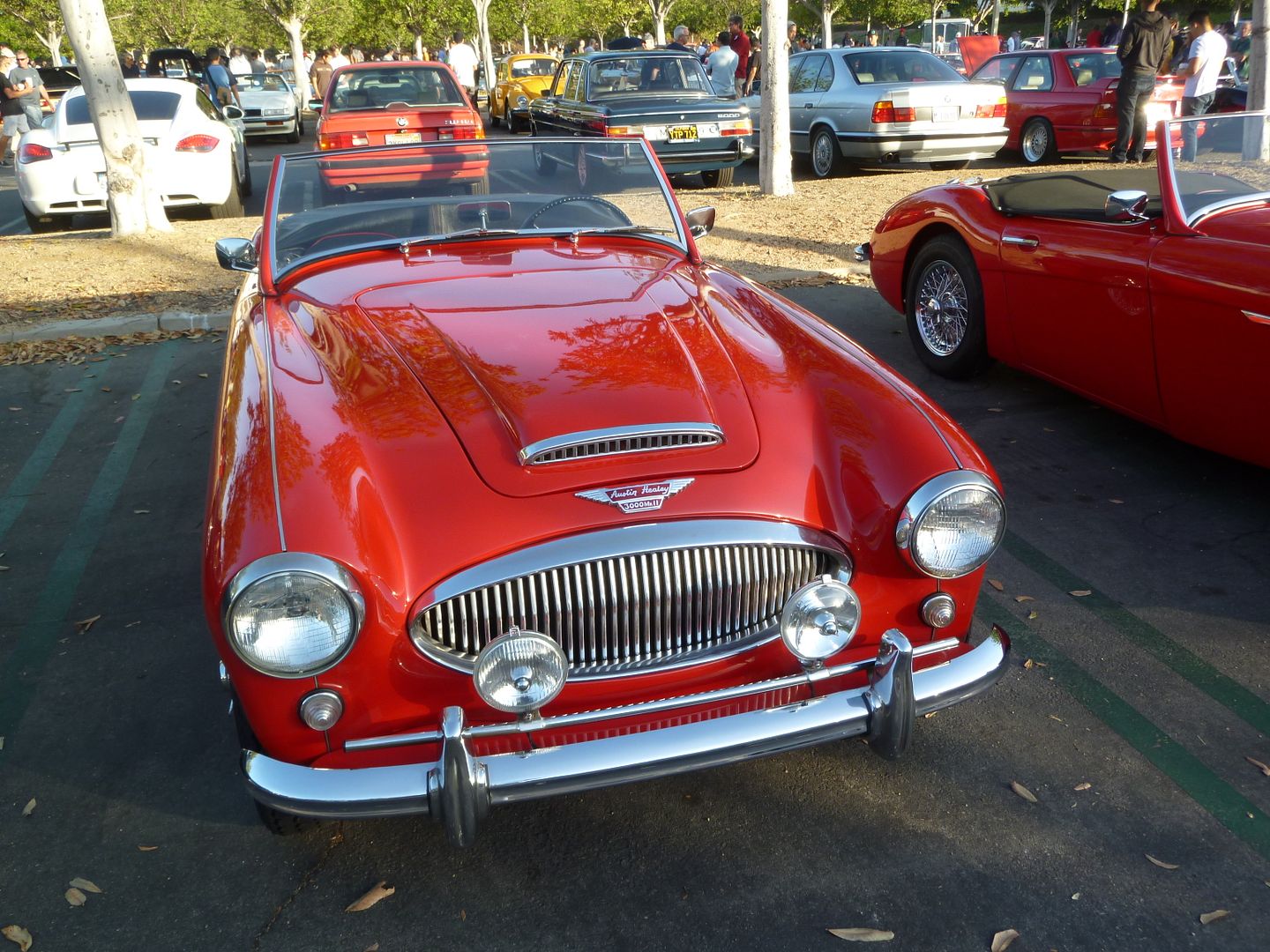 BMW
They don't let 4 door cars that are less than 20 years old into the official event, so this car was parked up in the area adjoining. A new 4 Series Gran Coupe, it was attracting plenty of interest. Most of the comments I heard were that people preferred the 6 Gran Coupe. Well, who wouldn't., if they had the money?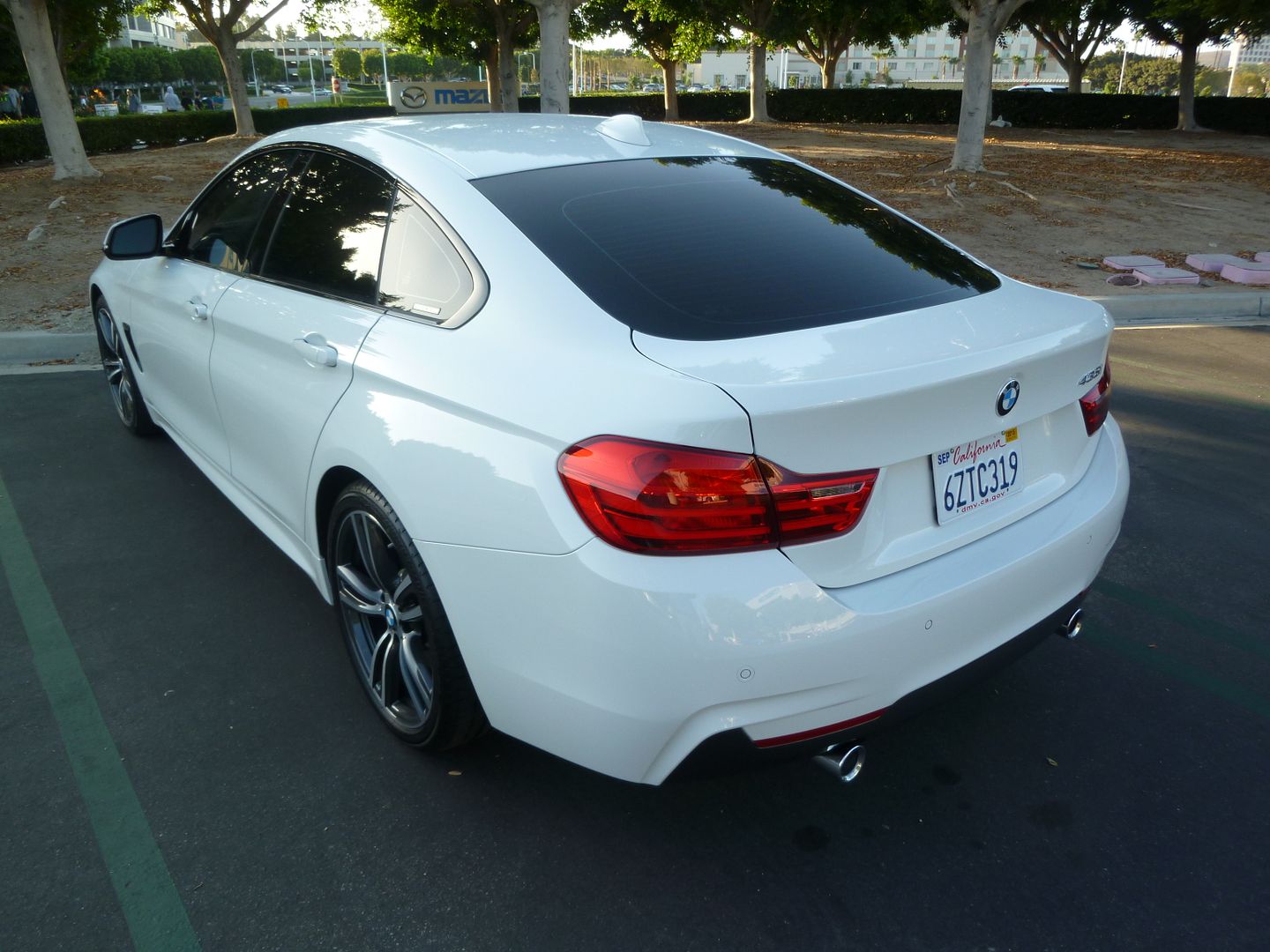 BRISTOL
Wow! A real rarity here, an Arnolt Bristol, dating from 1954. No-one seemed to know what it was, and I heard many postulate that it would have a Jaguar 6 cylinder engine under the bonnet. They were, of course, wrong.  Stanley H. "Wacky" Arnolt was a Chicago industrialist, who began importing foreign cars in the 1950s to the United States. A fortuitous meeting with Bertone at the Turin Auto Show in 1952 resulted in four collaborative efforts between Arnolt and Bertone, with four different manufacturer's cars with Bertone bodies produced during the period 1953 to 1968. Though sold as American cars, the cars were true hybrids, with British mechanicals, Italian bodywork, and US sales and distribution, as well as in some cases final assembly and body work. SH Arnolt Inc. was a licensed automobile manufacturer in the State of Illinois. The first of these was based on the MG TD. The second was based on an Aston-Martin, who stopped the project after three were built. The third was a Bentley, looking like an enlarged version of the MG, and intended very much as Arnolt's personal car. The last of the quartet was the Arnolt Bristol, which was the result of a negotiation with Bristol Cars Ltd in the UK for the purchase of 200 of their 404 series chassis and 1971 cc, six-cylinder 130 hp engines. It would seem that Arnolt needed to find a new chassis source to meet his obligation to Bertone, in whom he had invested heavily, after MG proved unable to fill the original order for 200 cars. The chassis Bristol supplied were sent to Carrozzeria Bertone where they received a highly aerodynamic body with a flowing design that allowed the minimal bonnet height to clear the cars' three single barrel Solex 32 carburettors. The bodies were designed by Bertone's new designer/aerodynamicist, Franco Scaglione (who later became famous as the designer of the Alfa Romeo B.A.T. concept cars). The very tall Bristol engine created problems for designing a sleek-looking sports car. Franco Scaglione handled these with particular genius – first by incorporating a bonnet scoop to lower the surrounding sheet metal, and then by incorporating sharply creased fender lines out over the wheels to draw the eye's attention away from the unusually tall peak in the bonnet. A few design changes were requested by SH Arnolt. Arnolt created a racing team for the Sebring 12-hour race, and in 1955, at their first attempt, the special lightweight cars finished first, second and fourth in the Sports 2000 class. The following year they took second and third in class. In 1957 the team withdrew after Bob Goldich's fatal accident on the first lap of his first stint in the car co-driven by Wacky Arnolt, while a privately entered Arnolt Bristol finished fifth in class. 1960 brought a final class win, the team placing 14th, 22d and 39th overall. The cars were available in four body styles: competition—a stripped road racer; bolide—a slightly better-appointed road racer; deluxe—a better-appointed version of the bolide (side windows and convertible top, instruments mounted in a housing in front of the driver, glove box set in the dash); and coupé, with pop-up headlights. At least one open car was subsequently fitted with a removable hardtop by S.H. Arnolt. Prices as per a 1956 factory letter were $3995 for the competition model, $4245 for the bolide, $4995 for the deluxe and $5995 for the coupe. Factory options for the Arnolt Bristols included a front sway bar, remote gear leve, 11″ Alfin drum brakes, convertible top, bumpers, Borrani KO steel wheels (nine sets were sold, and one car was sold with Borrani wire wheels) and several different rear end gear ratios. A special racing fuel tank was installed in some of the race cars but was never offered for sale to the public. Late in 1959 and 60, the 12″ bell-shaped Bristol drum setup was offered, and in 1961 Bristol front disc brakes were offered to retro fit to the Arnolt Bristol. The majority of the cars had steel bodies, with aluminium boot and bonnet. The cars came with an owner's manual, spares manual and shop workbook, as well as a spare wheel and tire and complete tool kit. Additional items such as Arnolt key fobs, neck ties, ice buckets and Arnolt logo head scarves were available from the company. A wide variety of promotional literature, including brochures and postcards, was also produced. All of the cars were originally sold with Bristol BS1 MkII six-cylinder engines; some have subsequently been fitted with other engines. All Arnolt Bristols were built between January 14, 1953 and December 12, 1959. The majority were built in 1954 and 1959. A total of 142 cars were produced, of which 12 were written off after a factory fire. The fire-damaged cars were used as a source of spares by Arnolt in later years. The Arnolt Bristol was built in Filton as a powered chassis; the body was fitted by Bertone in Italy, and final assembly, fitting of options, prep work and (occasionally) paint and upholstery changes were done in Warsaw, Indiana. Total production included six coupes, and two aluminium alloy-bodied cars. One of the cars was originally right hand drive: the rest were all left hand drive. One of the cars never received a body, and was used as a rolling chassis for auto shows. This chassis is still in the possession of the Arnolt family. Despite the racing successes, the cars did not sell well. Approximately 85 of the cars are still known to be extant, in conditions that vary from needing complete restoration to concourse quality.
BUICK
Following the 1963 launch of the every elegant Riviera, Buick applied an annual facelift, and every year made it look less special. This is what the Riviera had become by 1969.
CADILLAC
This immense vehicle is one of the last open topped Cadillacs made in the mid 1970s, just before Cadillac and indeed everyone else abandoned open topped cars believing that they were about to be outlawed. It is a Fleetwood Eldorado, and quite splendid.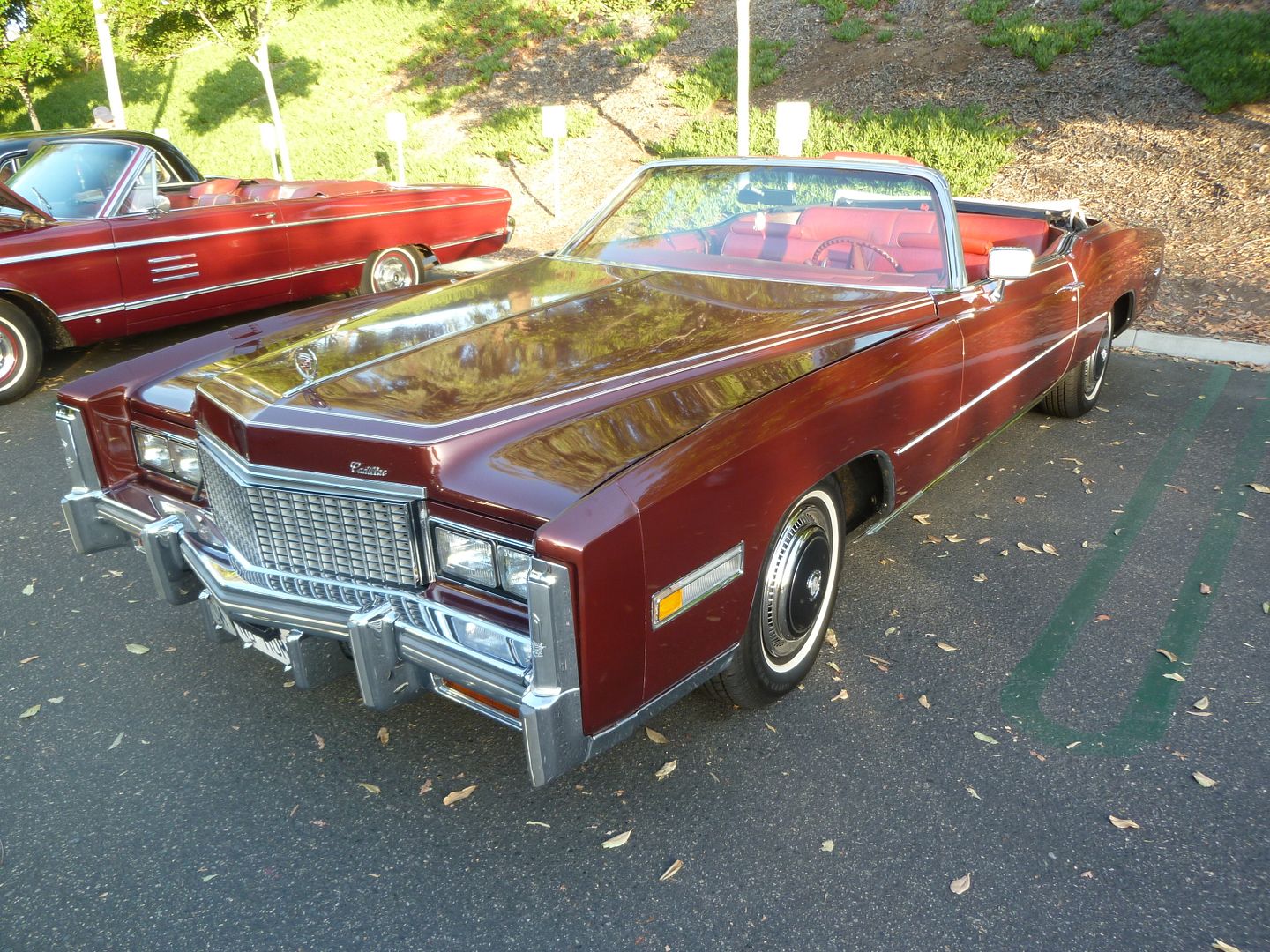 This model is about 10 years older and just as massive.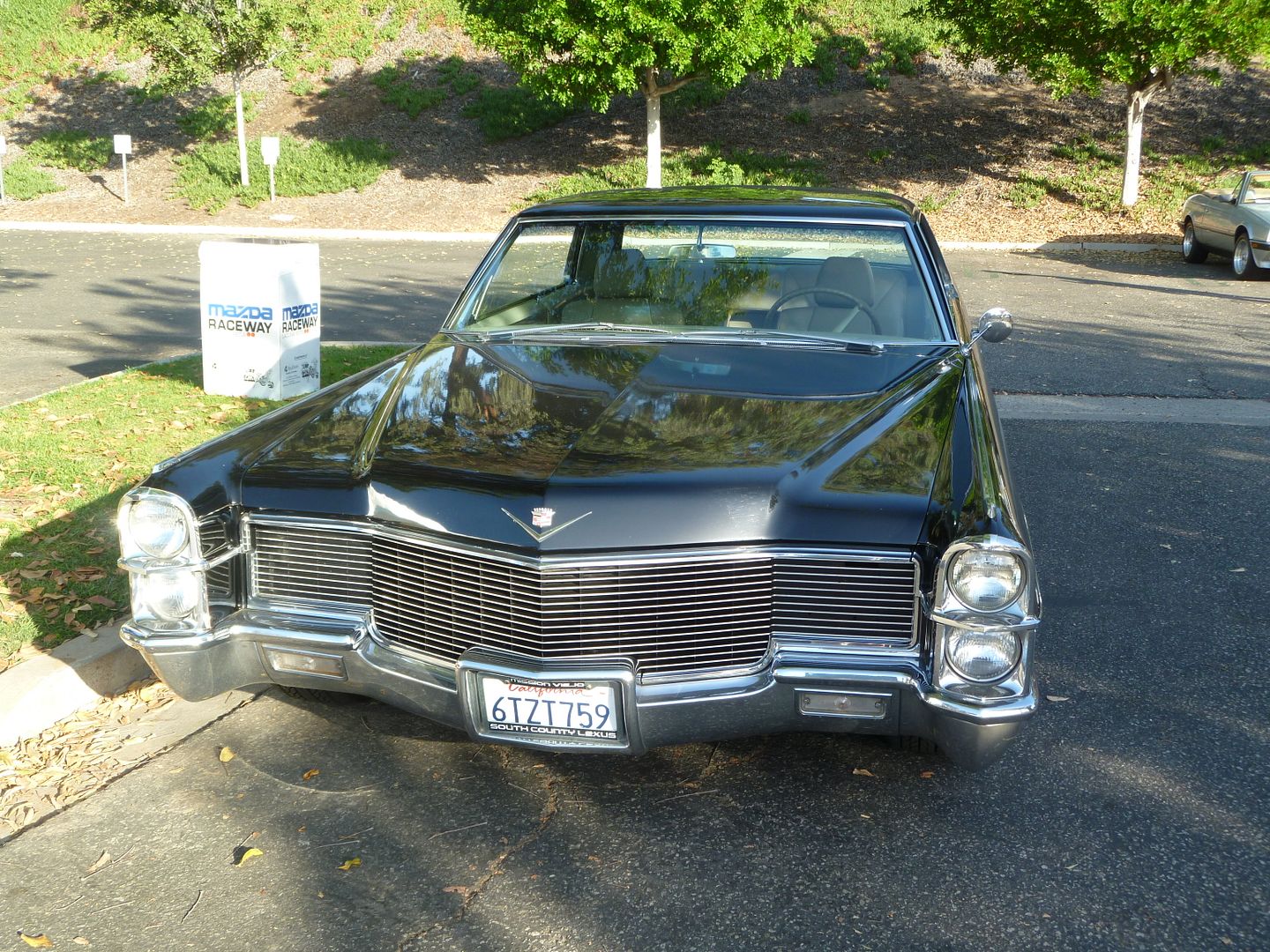 CATERHAM
Not just any old Caterham, but a top of the range Superlight 620R.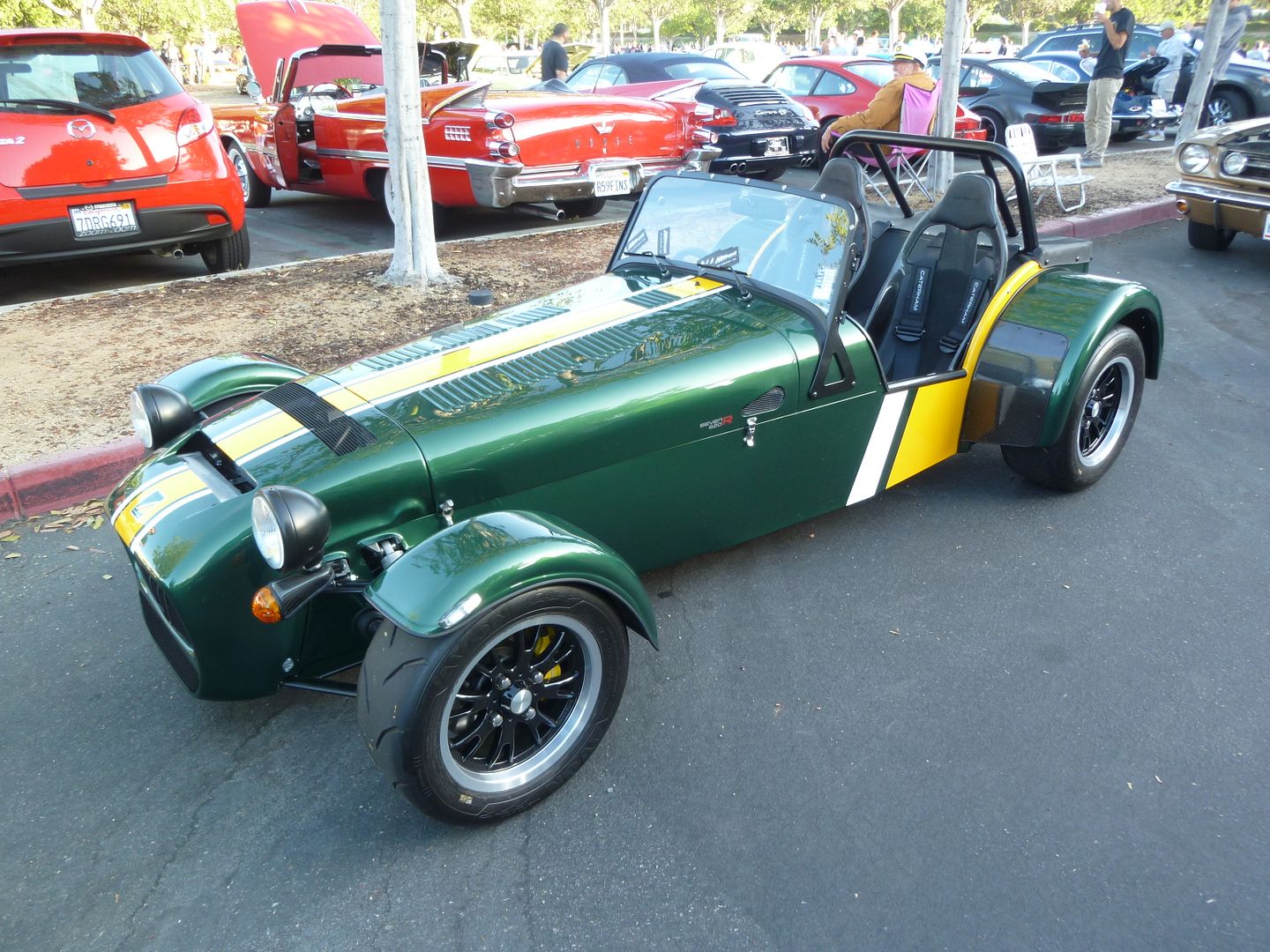 CHEVROLET
As ever, there were plenty of Corvettes, ranging from some of the C1 models to quite a number of the current C7 cars.
There were a number of other 1960s Chevrolets, ranging from a first generation Camaro to a 1965 Nova and a lovely example of the car that lobbyist Ralph Nader tried to have banned with his book "Unsafe at any Speed", the Corvair.
DE TOMASO
Based on previous visits to this event, I have come to expect to see a Pantera or two, and this time, I was not disappointed.
DODGE
1970 Challenger.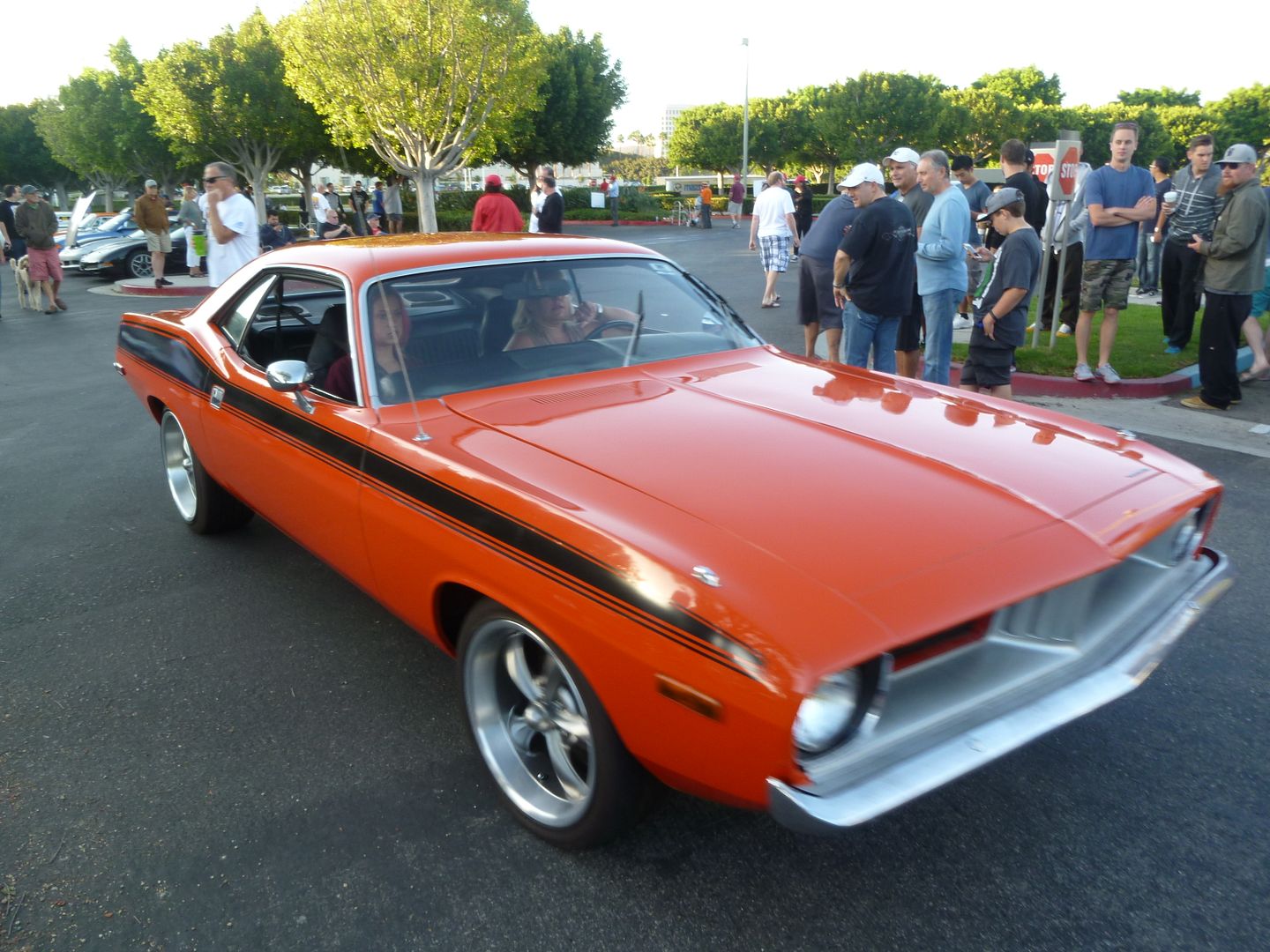 FERRARI
One of the less commonly seen classic Ferrari models of the 1960s was this, a 365 GTC. Very nice.
Also present was this F355 Berlinetta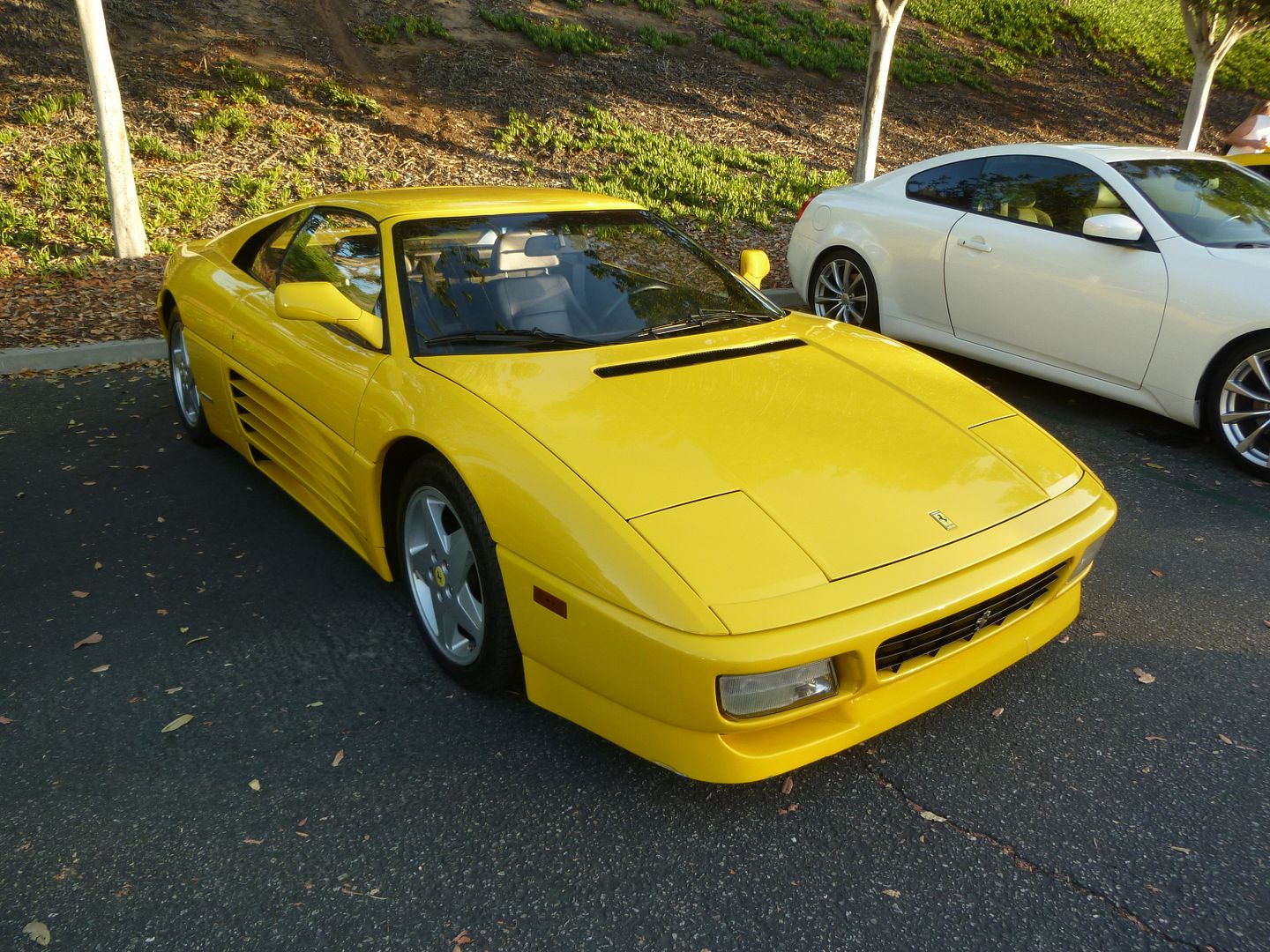 FIAT
Perhaps my favourite car of the day was this fabulous 600 Multipla. These are amazingly cool cars and get a positive reaction wherever they are seen, and this was no exception, as they are extremely rare in America. This one appeared to be in absolutely pristine condition.
There was an even smaller Fiat present, a 500C from the early 1950s, which provoked all sorts of reactions, mostly ones of disbelief from people who did not think that cars ever came that small (!). Sadly it disappeared before I got a photo. I did get pictures of two 124 Spiders, though, the red one of which I recall was at this event a couple of weeks ago.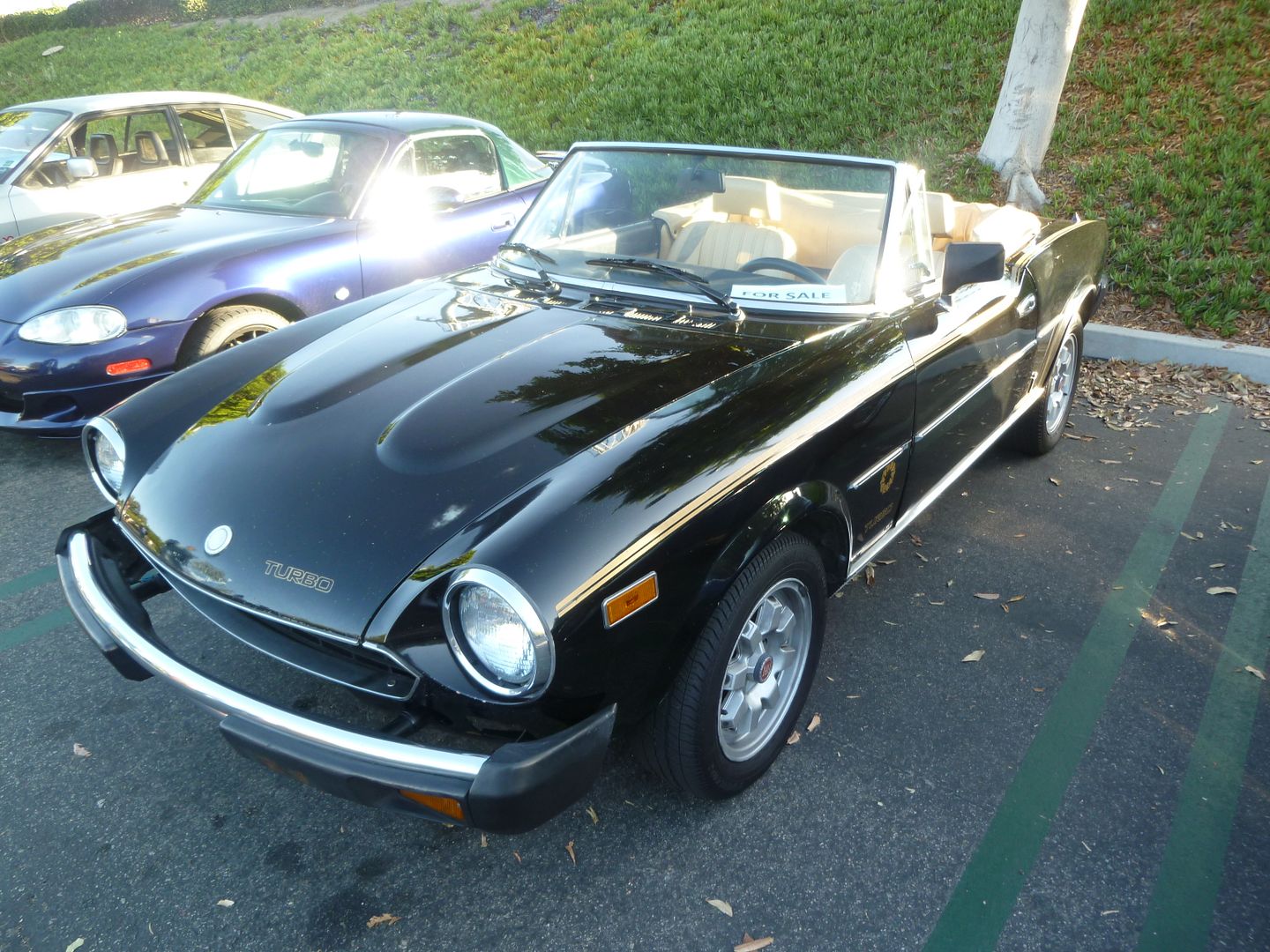 FORD
As always, there were lots of Mustangs present, many of them special edition cars, such as Shelby versions.
The Torino was a medium to large car in Ford's range in the late 1960s and early 1970s and in GT form was Ford's Muscle Car.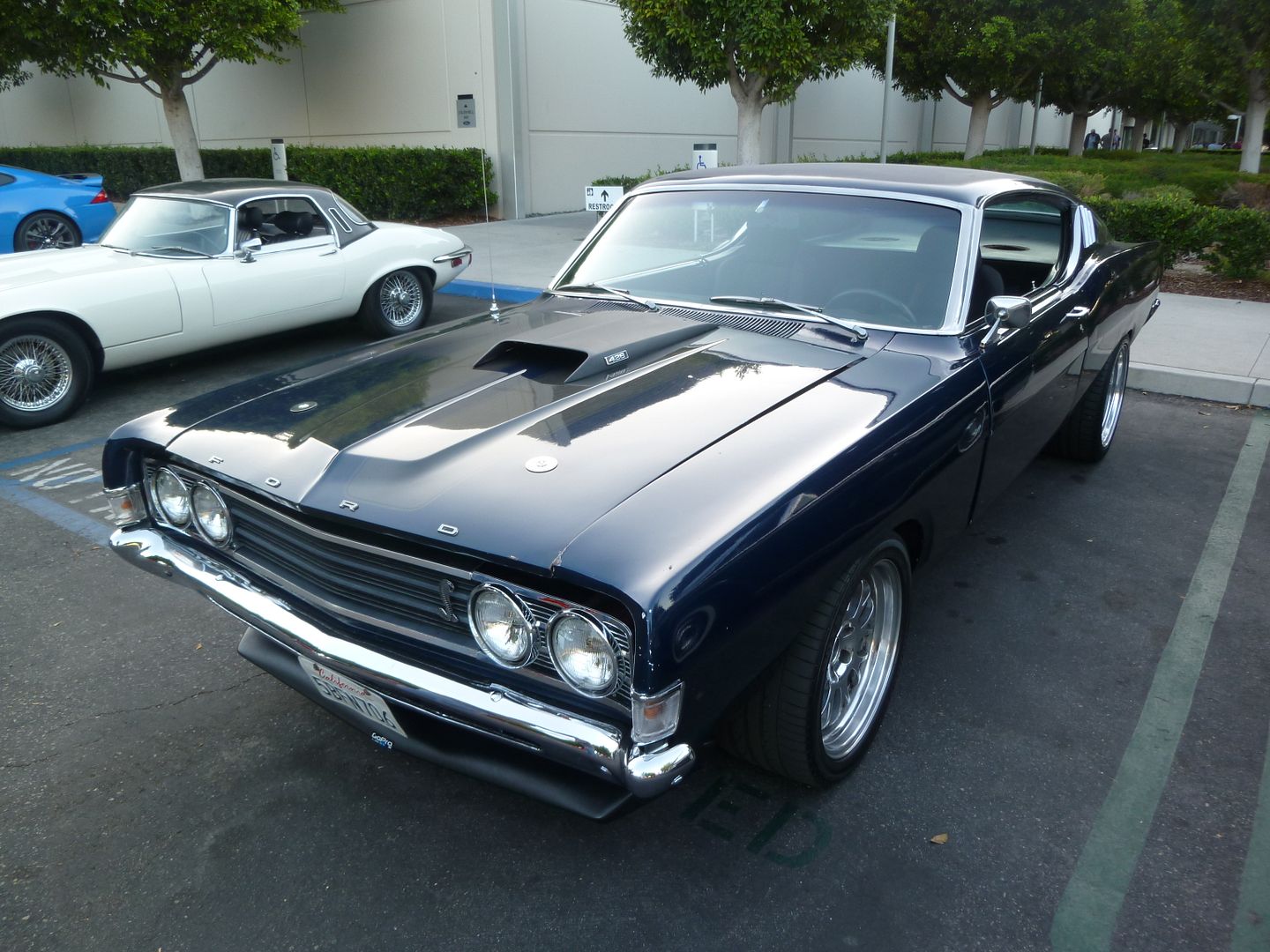 An original GT40, which really does appear little, especially when a modern GT appeared nearby.
HONDA
This was one of a number of NS-X cars at the event. It bore Honda badges, though these cars were sold under the Acura brand in North America.
JAGUAR
Not technically an E Type, as this model was called the XKE in America, there were a couple of Jaguar's much loved icon from the 1960s and 1970s here, a Series 2 and a V12 engined Series 3 car.
LANCIA
Few seemed to know what this was, and I heard some bizarre pronunciations of both the marque and the model. Thankfully no-one tried Zagato, who, of course, produced this distinctive body style for the Fulvia.
MASERATI
The Bora is one of my favourite supercars of the 1970s, and it is a machine that you do not see very often, so I was delighted to come across one here. But then I saw what had had to be done to make it saleable in the US, with ugly bumpers completely disfiguring its lines. What a shame!
Nearby was a Merak, which had also had to be federalised. The bumpers on this were not quite as grim a change as those on the Bora, but not far off.
Far less visually altered compared to European spec cars, but less desirable to my mind, was this BiTurbo Spider.
McLAREN
Nice to see the 12C in both Coupe and Spider forms here.
MERCEDES-BENZ
A couple of SLS AMG cars were parked next to each other. Not everyone liked these cars, but I am certainly a fan, even if I cannot reach to close the door when sat in the driver's seat.
NISSAN/DATSUN
Nice to see another example of Datsun's small sports roadster from the 1960s, the 1500/1600/2000.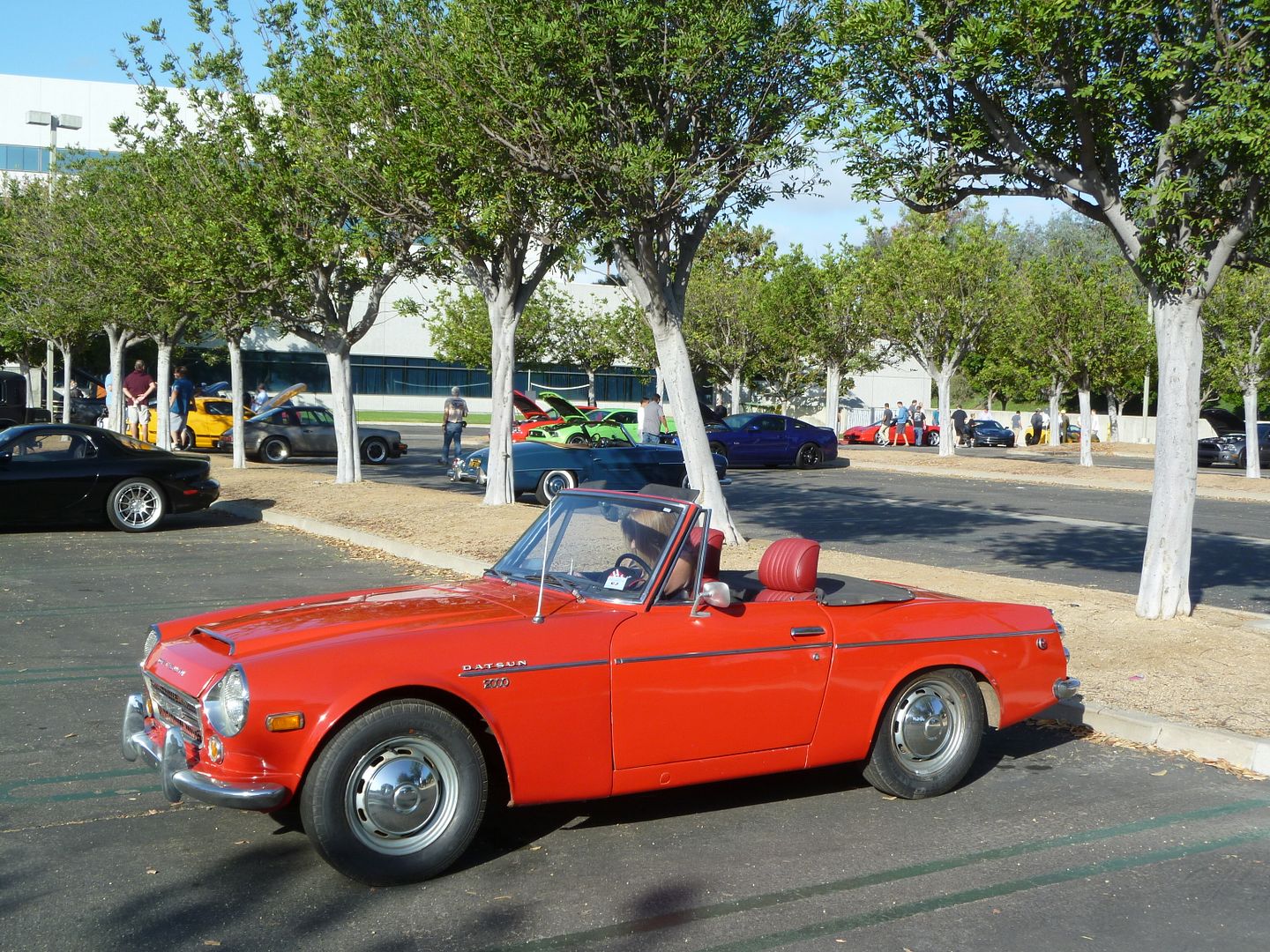 This 300ZX was one of the last of the Z cars before the rebirth of the model in 2003. There was not one of those, but there was the latest 370Z here.
Far rarer was this 1973 240K GT Skyline. A 4 door Saloon version of this was sold in the UK for a couple of years, but the full model range included other body styles as well, such as this Coupe.
PANTHER
Not so much a surprise to see this Lima, as I had seen it at the event previously.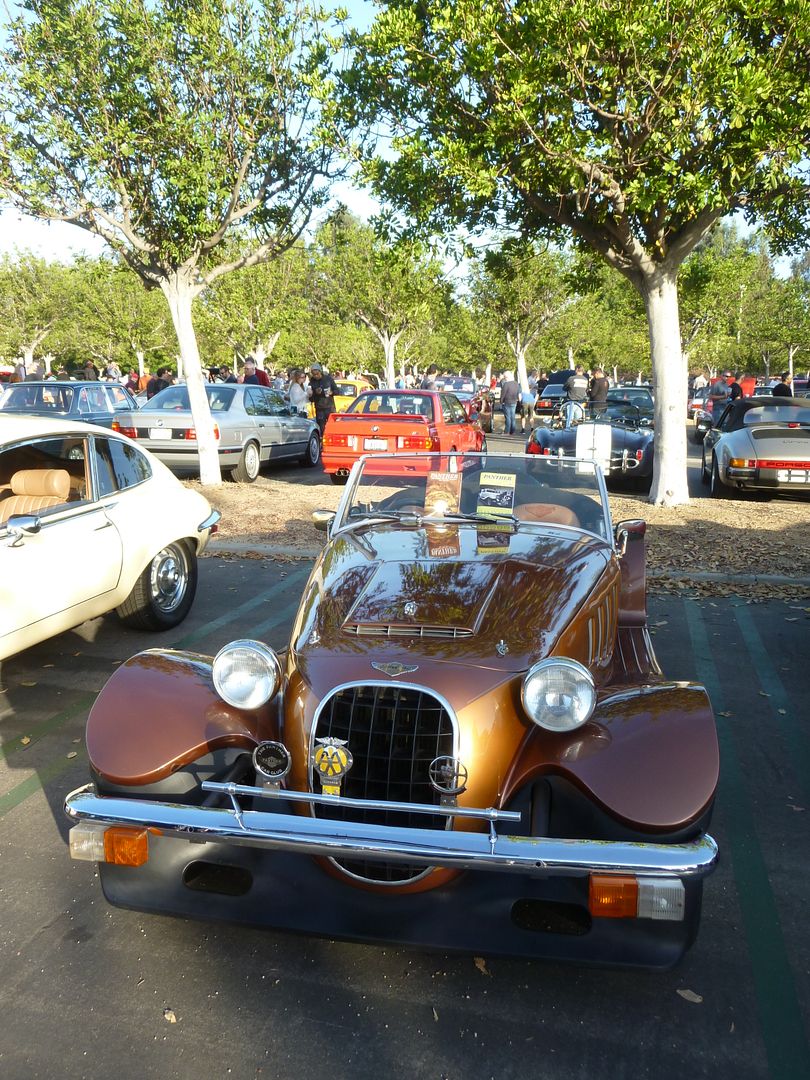 PONTIAC
This Firebird was at the event a couple of weeks ago, parked in more or less the same place.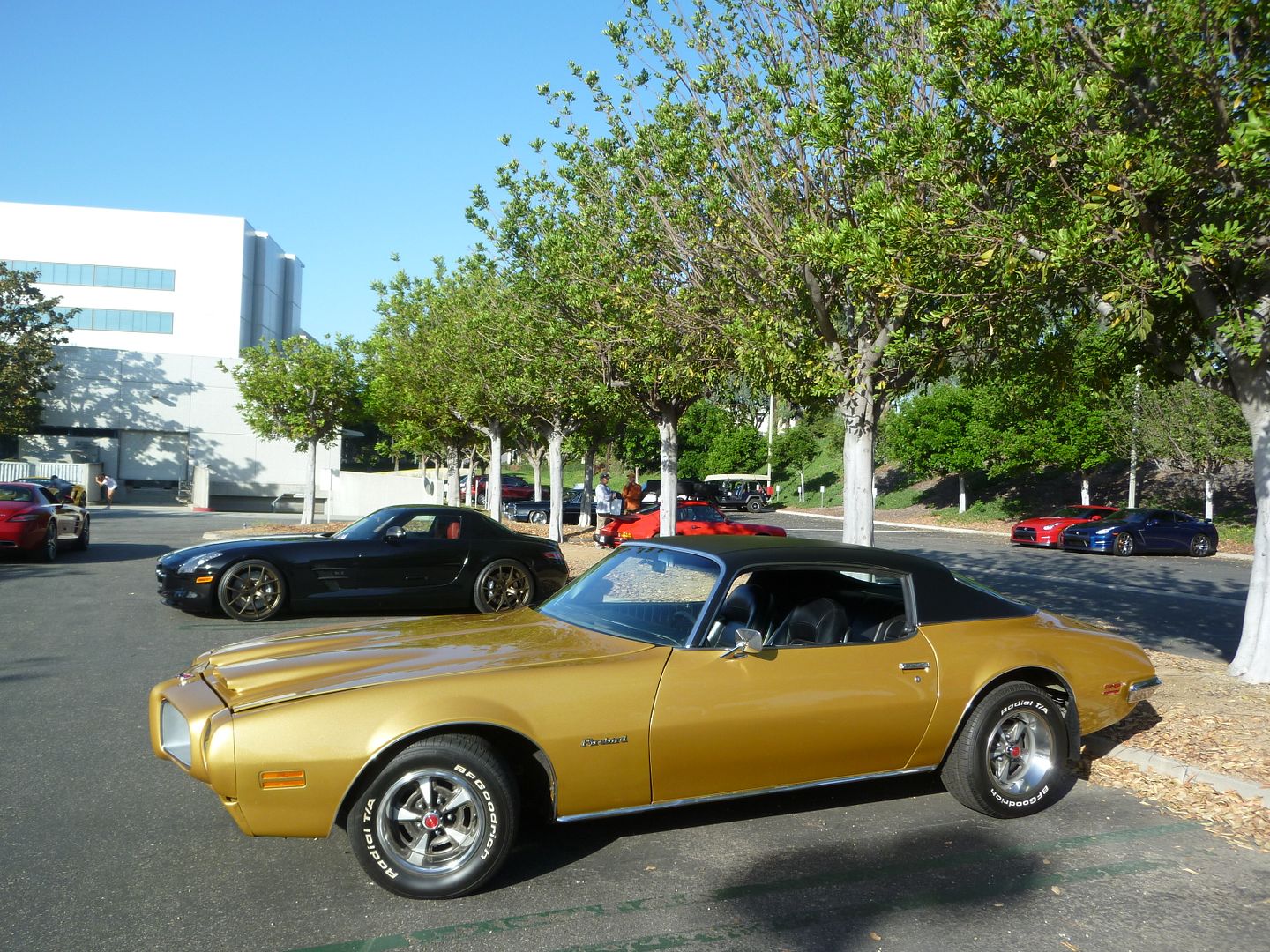 PORSCHE
Along with Corvettes and Mustang, the 911 is one of the most popular car at this event, week in week out. All generations of the model tend to be represented, as was the case at this one.
There were also a number of 356s, And these were genuine ones, not the Beetle-based replicas that you often see in Europe.
Also here was a 550RS Spyder
ROLLS ROYCE
One of the most imposing cars present was this Phantom Drophead. Like many of the very expensive and very powerful cars present, the driver looked a lot younger and scruffier than you might expect. Only in California………………..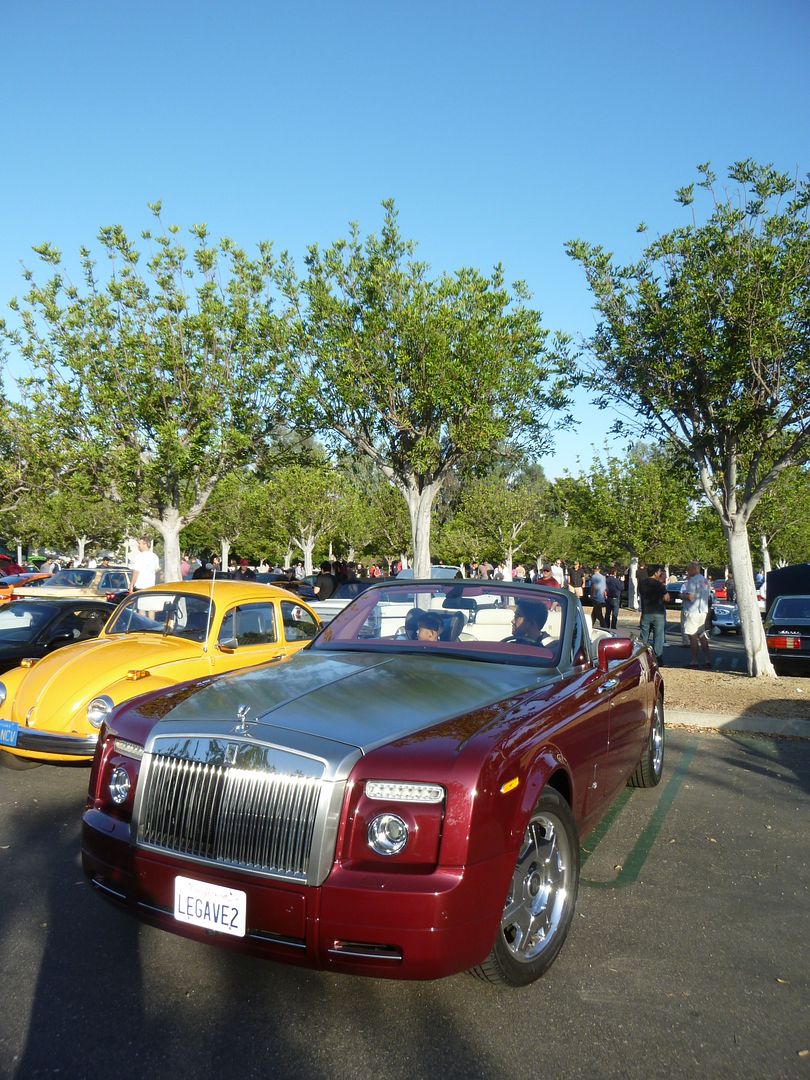 SRT
A couple of examples of the latest Viper. Not quite as wild looking as the first cars to bear the name, I have to say.
SUBARU
A rare car this, the SVX from the early 1990s.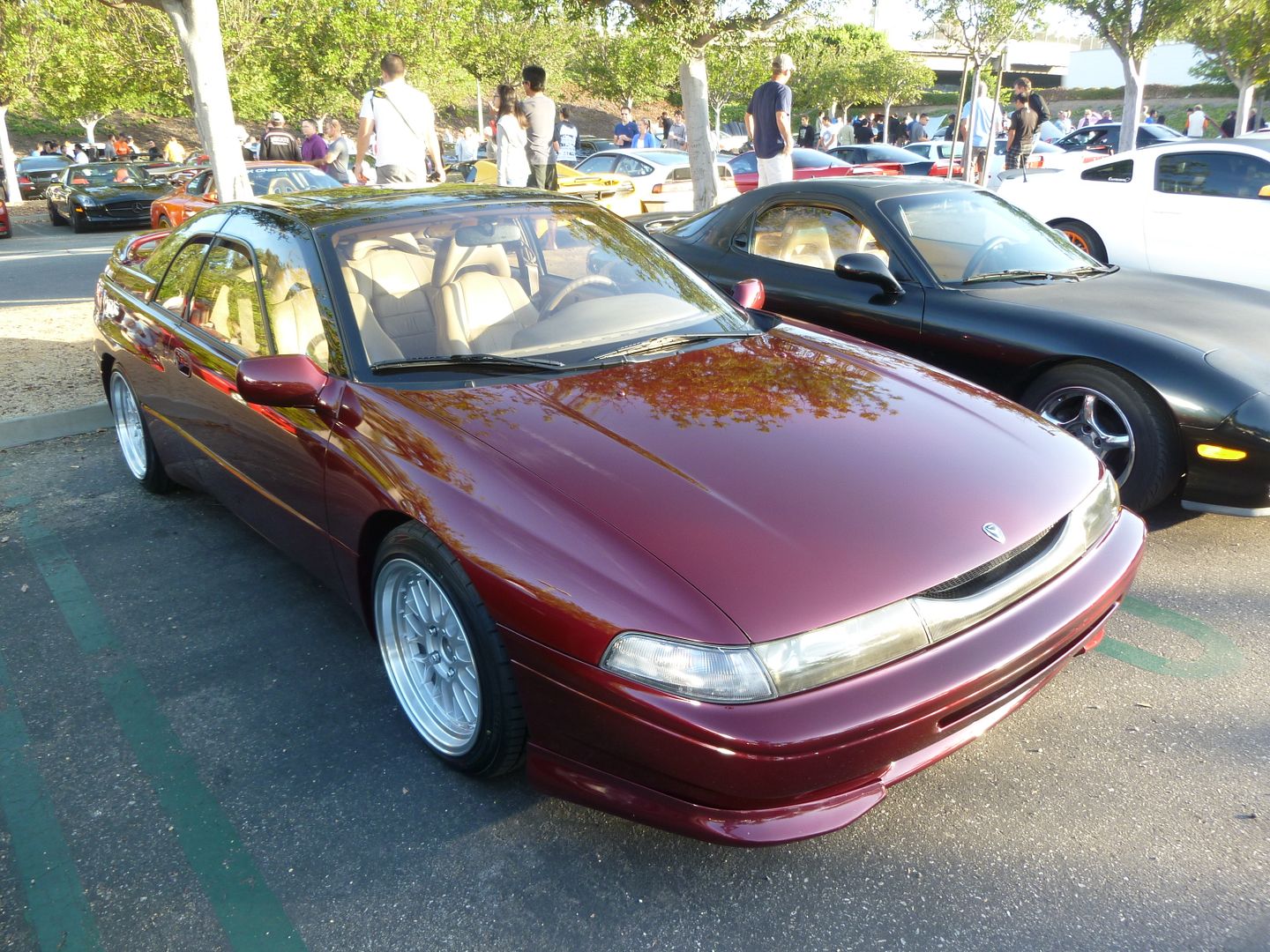 TOYOTA
The Supra evolved from being little more than a 6 cylinder version of the Celica to a model in its own right with this version, launched in 1986.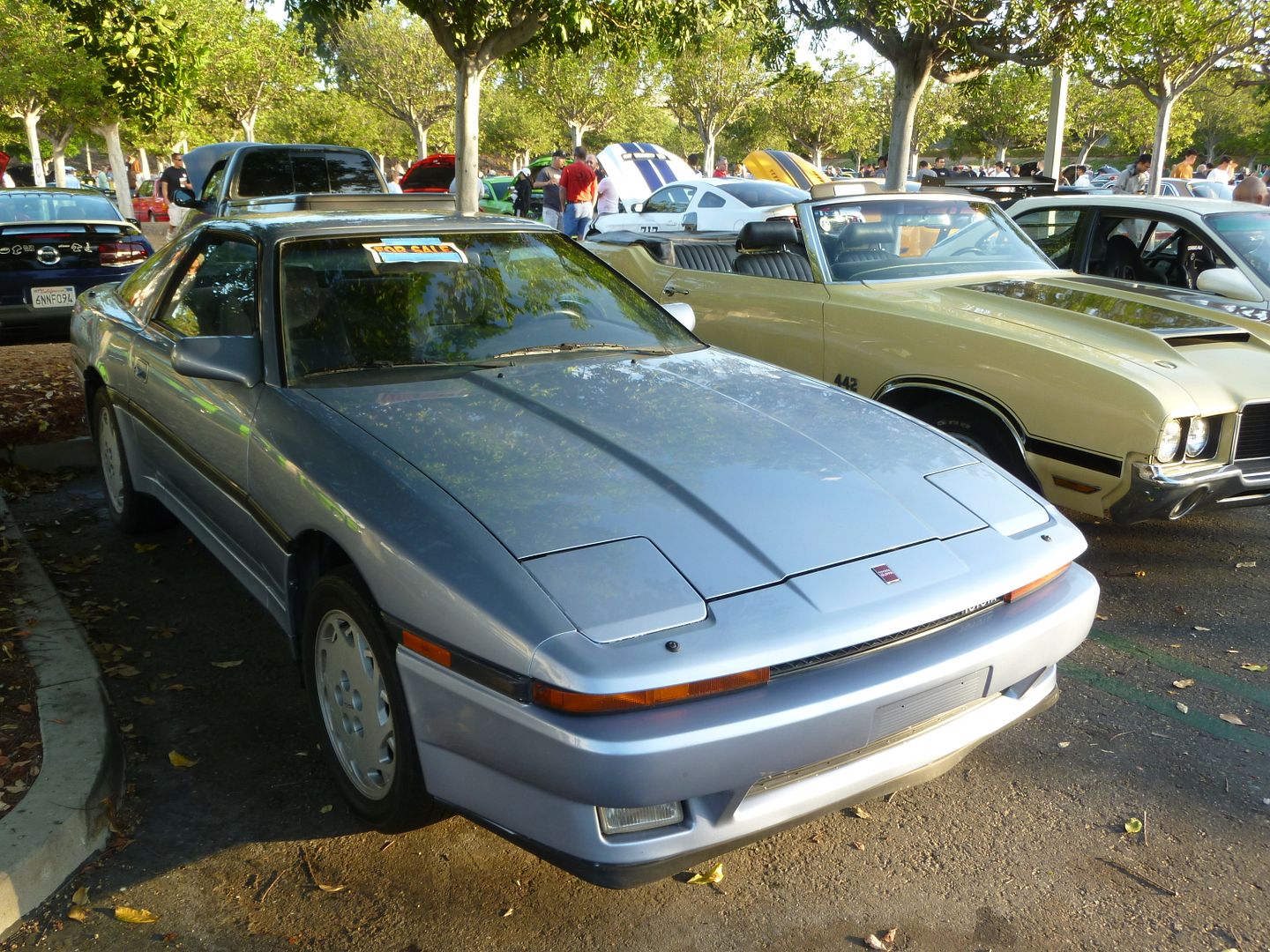 TUCKER
This has to be the highlight of the event, and it did not stay long. One of just 51 of the amazing Tucker Torpedos that was built in 1948, this is a different car from the three which I saw altogether at the recent Palos Verdes Concours event. When the driver arrived back at the car, he got in, started up and drove off, so there was no opportunity to ask questions. I did notice that the rear plate bore the legend "Dealer Plate", so it may be that the car is for sale, If it is, we are talking a 7 figure sum here, based on the price for which one was sold recently. This was the first time I had seen one of these cars moving, and it sounds very distinctive in an agreeable way.
TVR
Another car which surprised me the first time I saw it here, but now I know that it lives in the vicinity, it is just nice to see a rare TVR, a 2500M.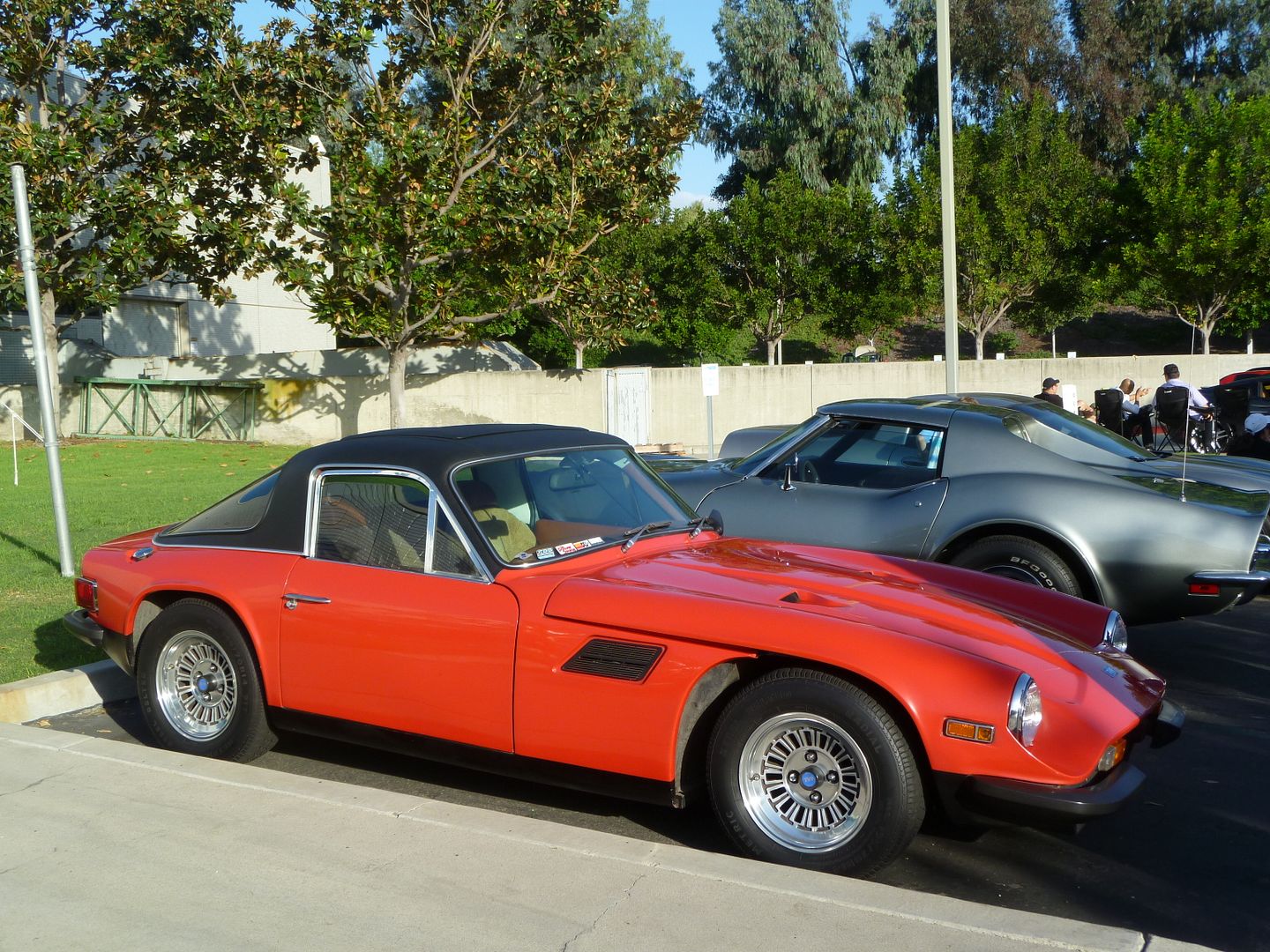 VOLKSWAGEN
The Beetle achieved many of its record breaking number of sales by virtue of its popularity in the US market, so no surprise to see a number of these cars present.
AND FINALLY……
Like a lot of events, a tour around the car park often reveals as much interesting stuff as you get in the event itself. I did not get the chance to do that, as I arrived early and departed late relative to most people, but I did spot a couple of interesting rarities just a few cars away from where I parked my Hertz Mobile. First up was an Audi 100 Coupe. Judging by the layer of dust on it, I would guess it had not moved in a while, and I recall seeing this car in the parking garage a couple of weeks prior, so its owner is either an inveterate attendee or this is where he keeps it.
Also nearby was a "Neue Klasse" BMW 1800 Saloon.
This was an enjoyable event, as always, and well worth the early start. I still think it is a pity that the owners do not stick around for long, but at least now I know that, I can maximise my chances of seeing the array of cars that have been brought along. I will be scheduling a return visit when I am next in Los Angeles (November, in time for the Auto Show).