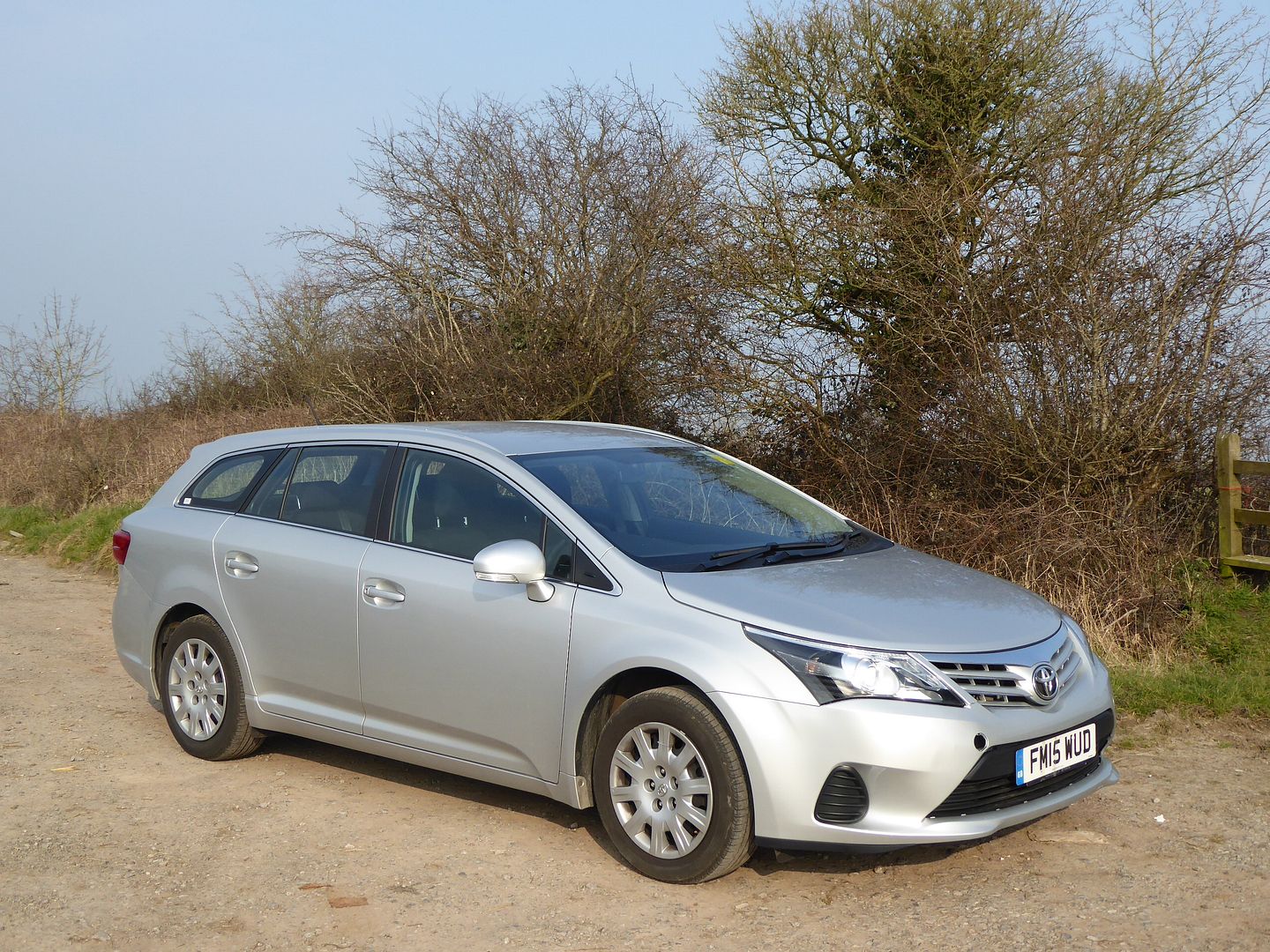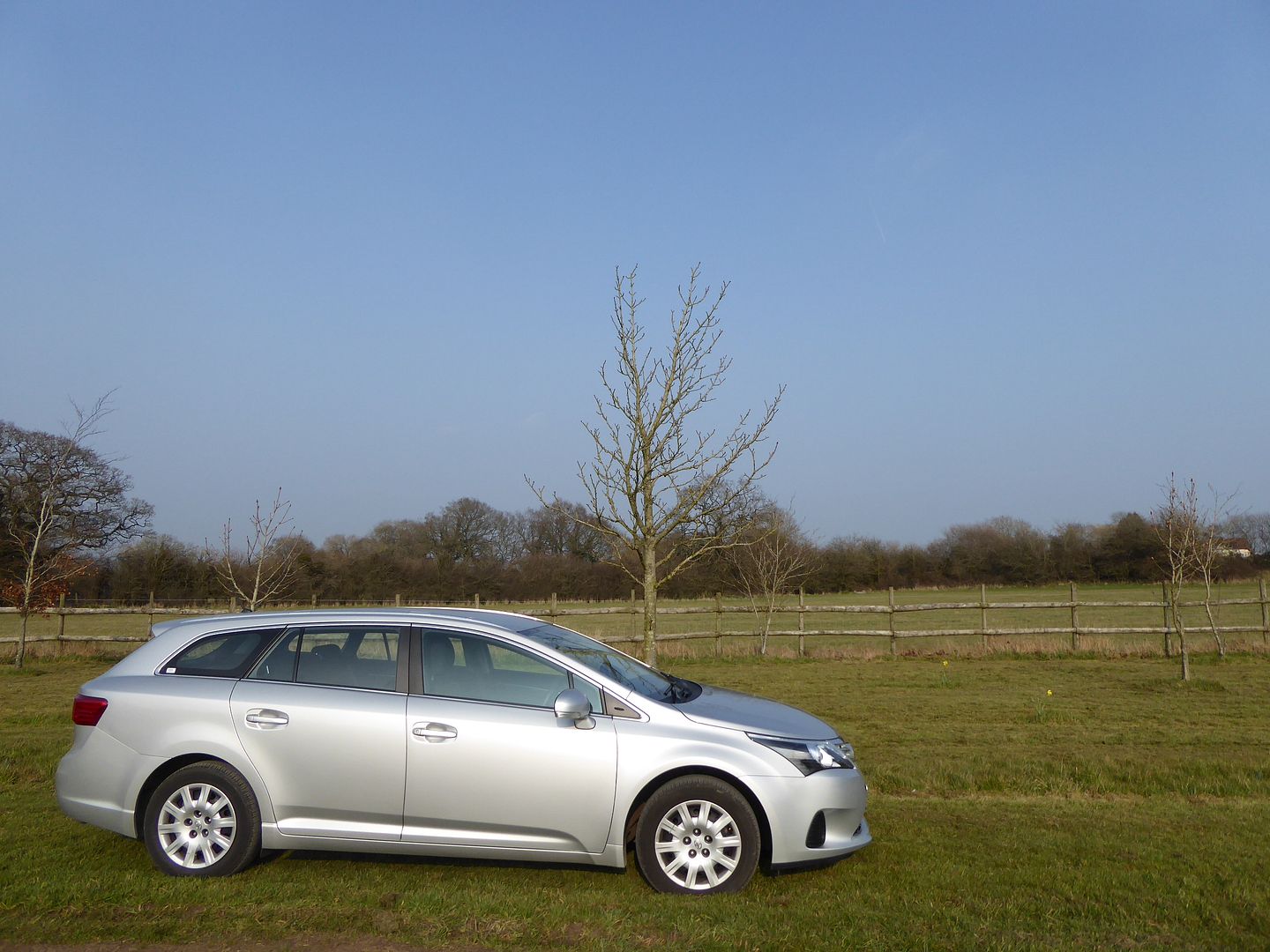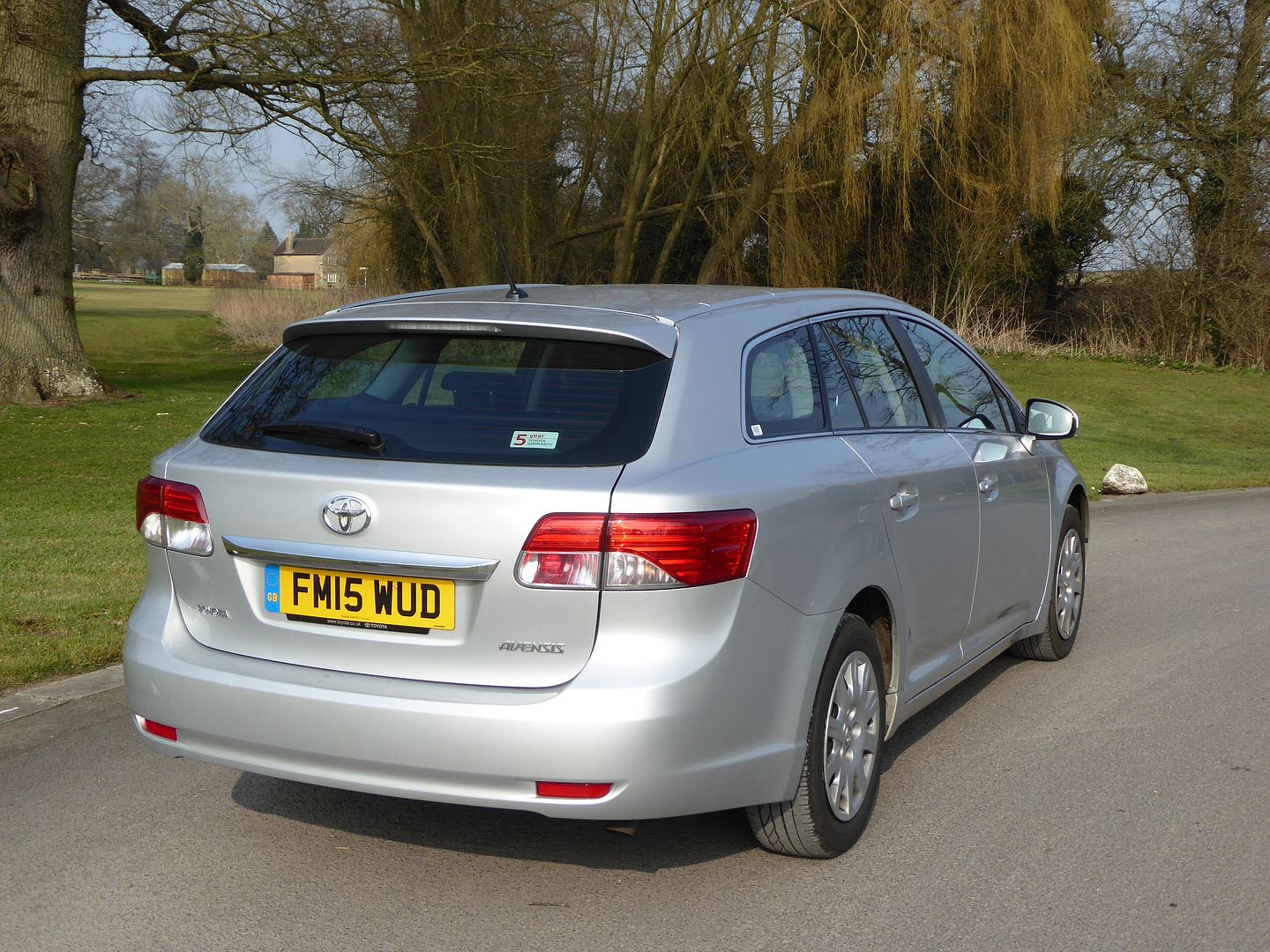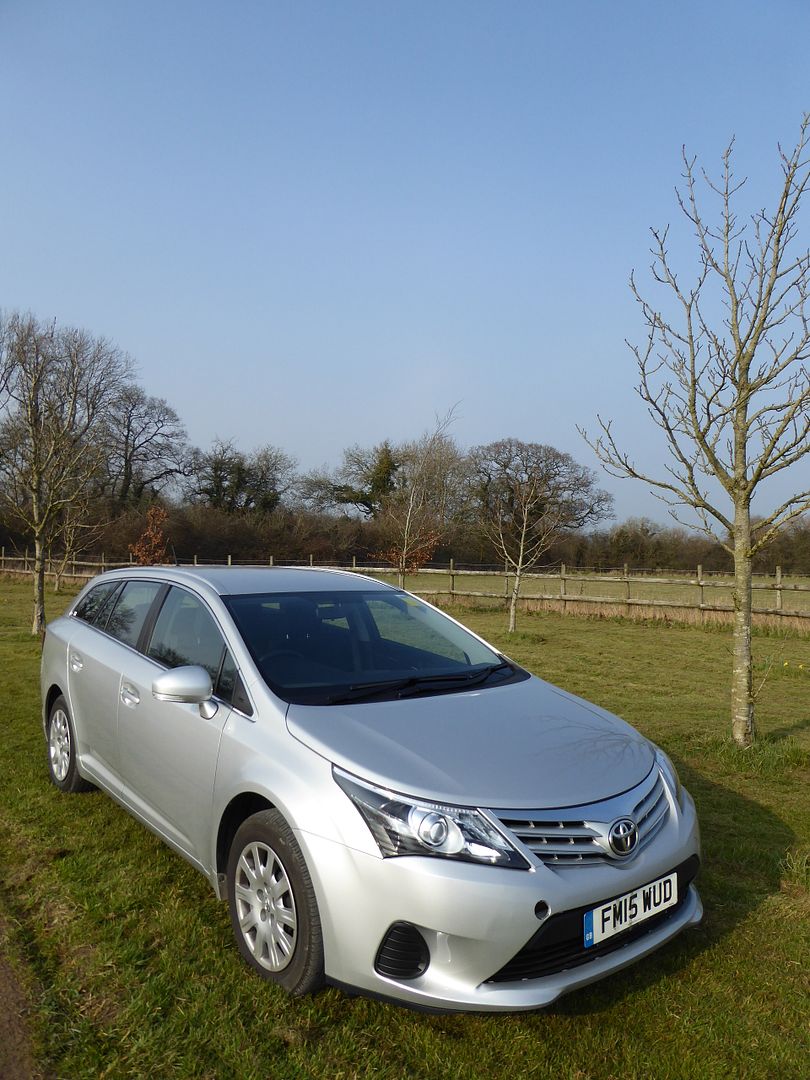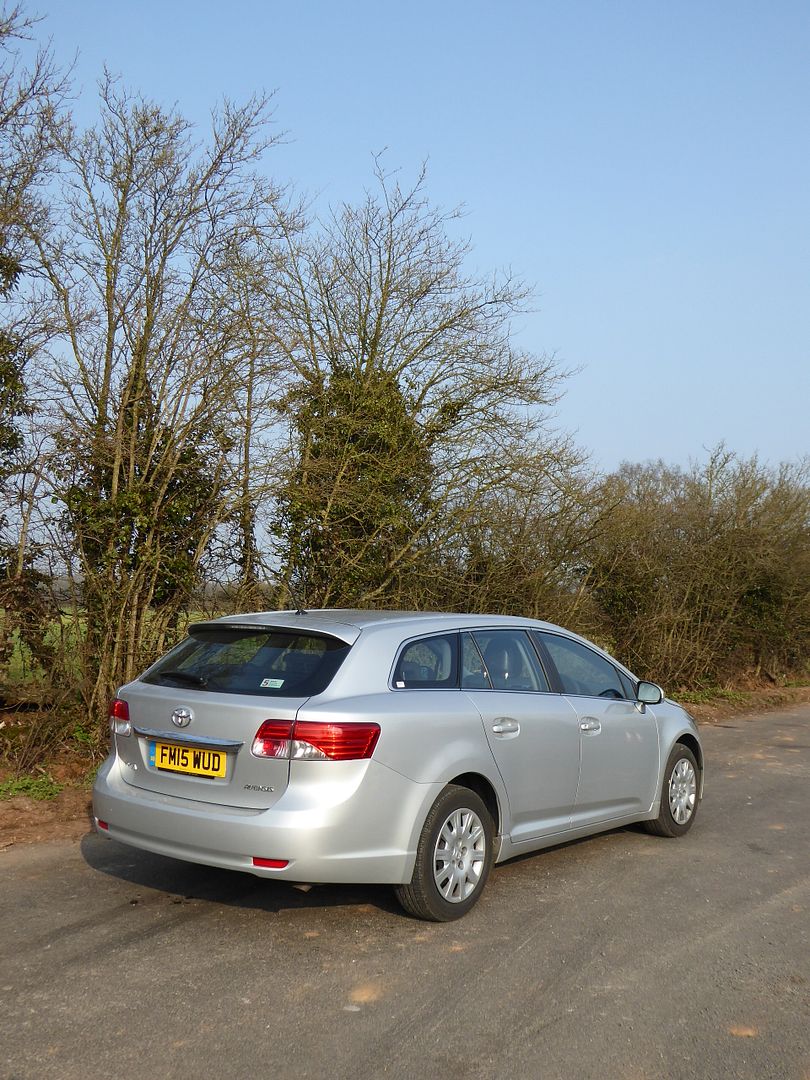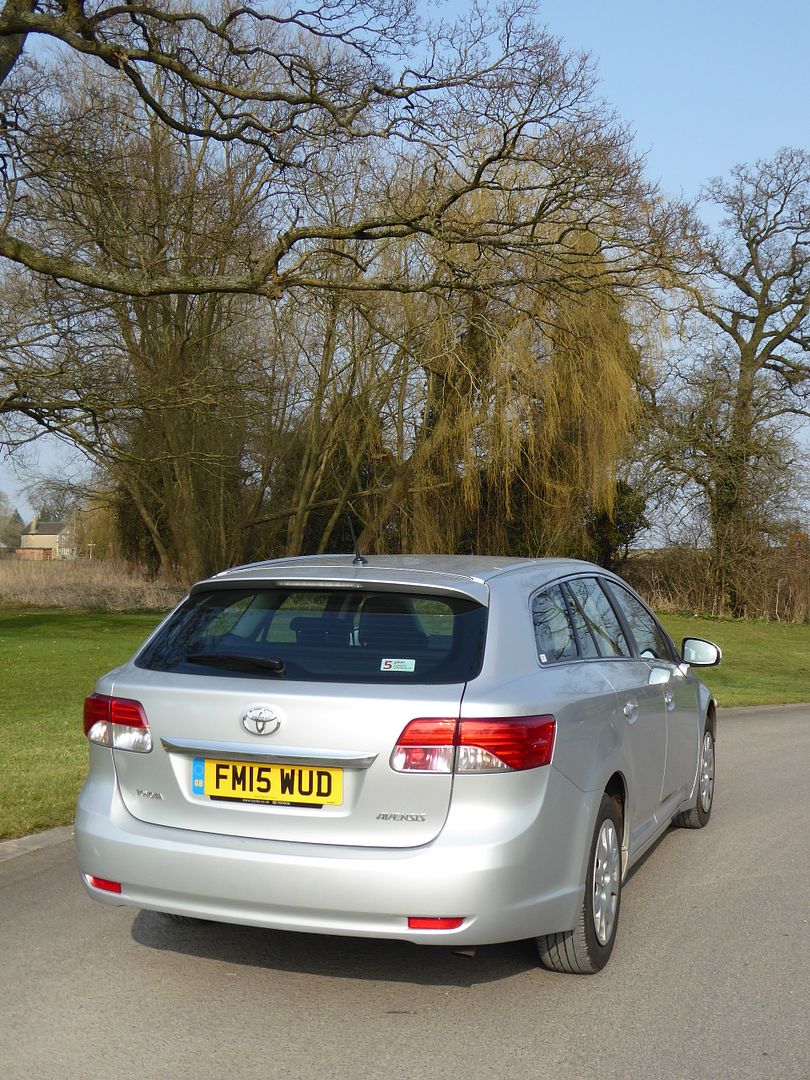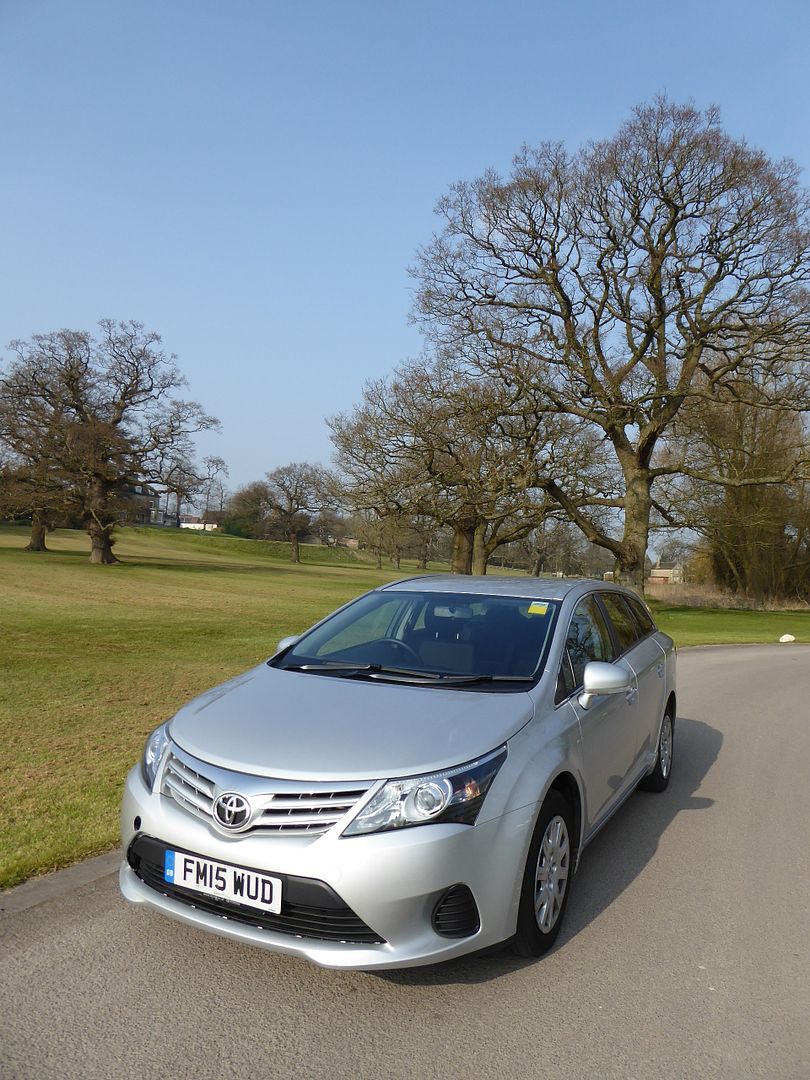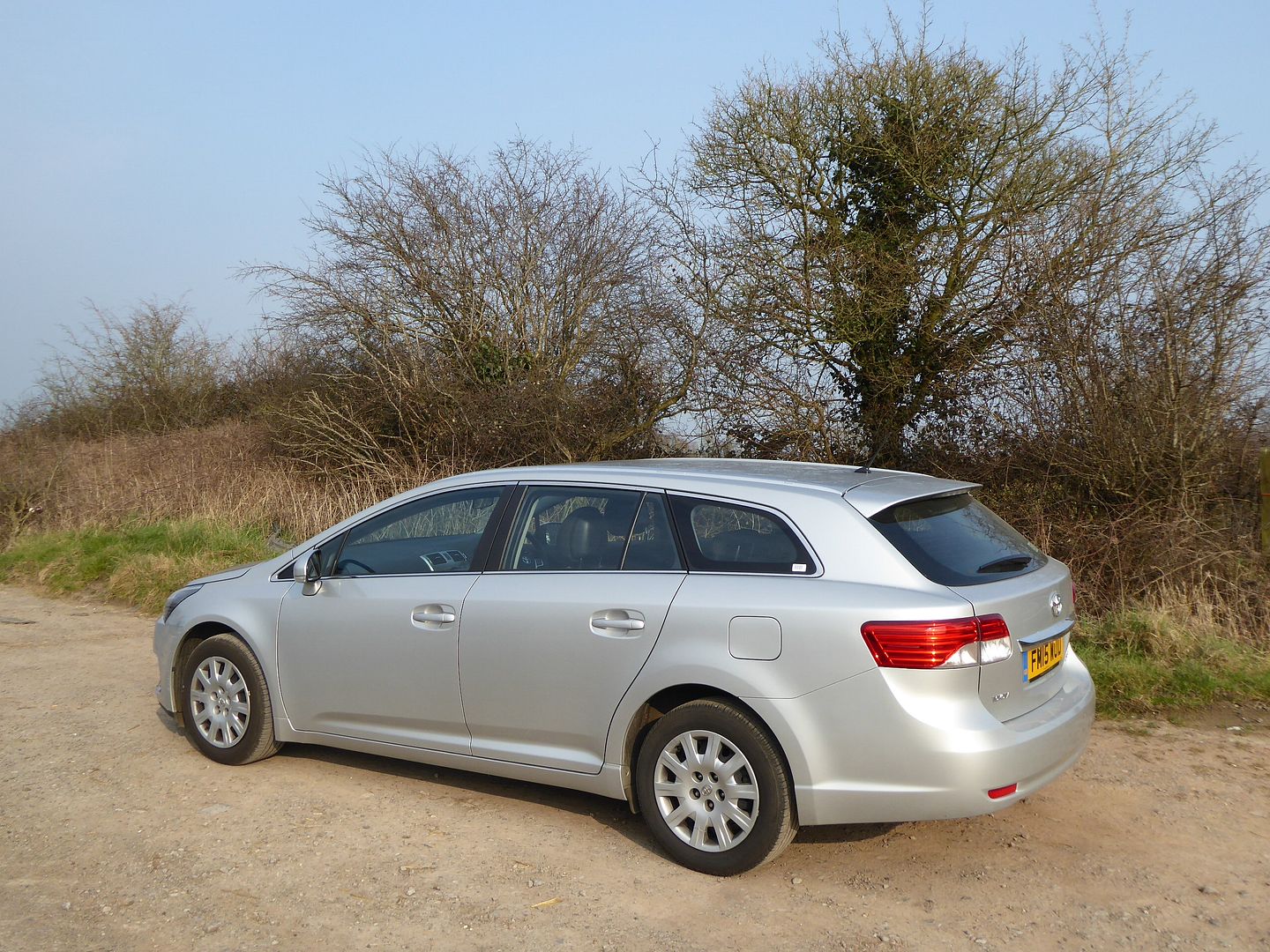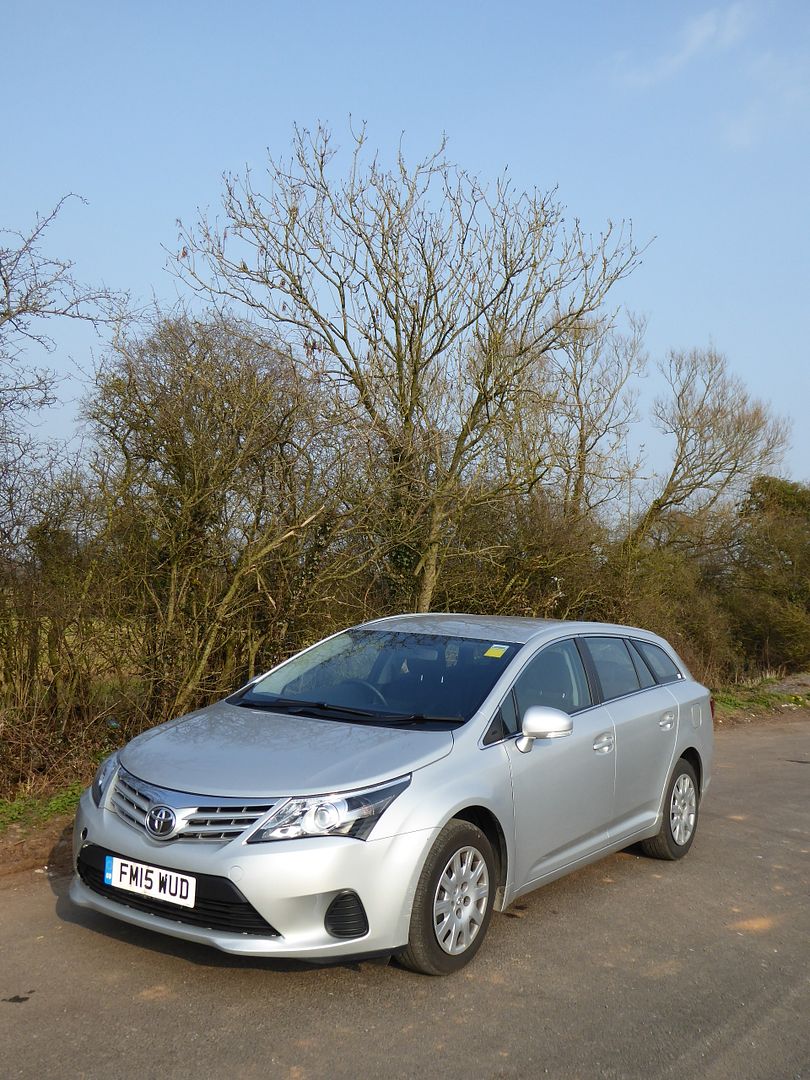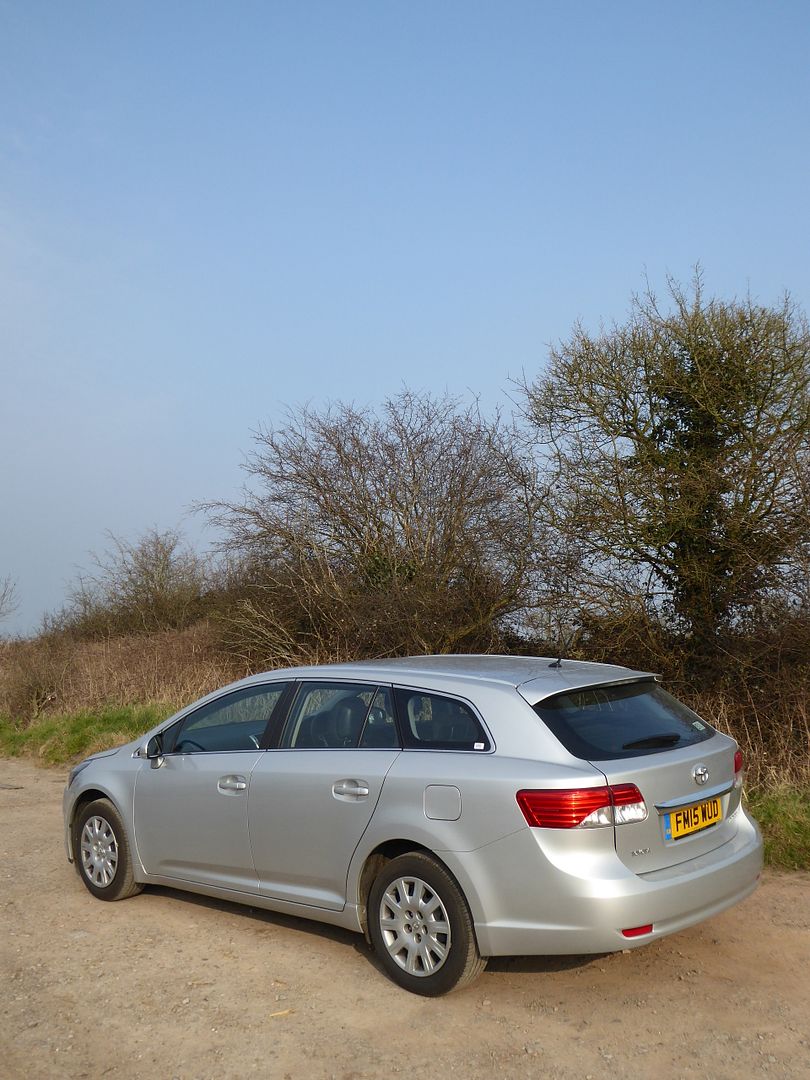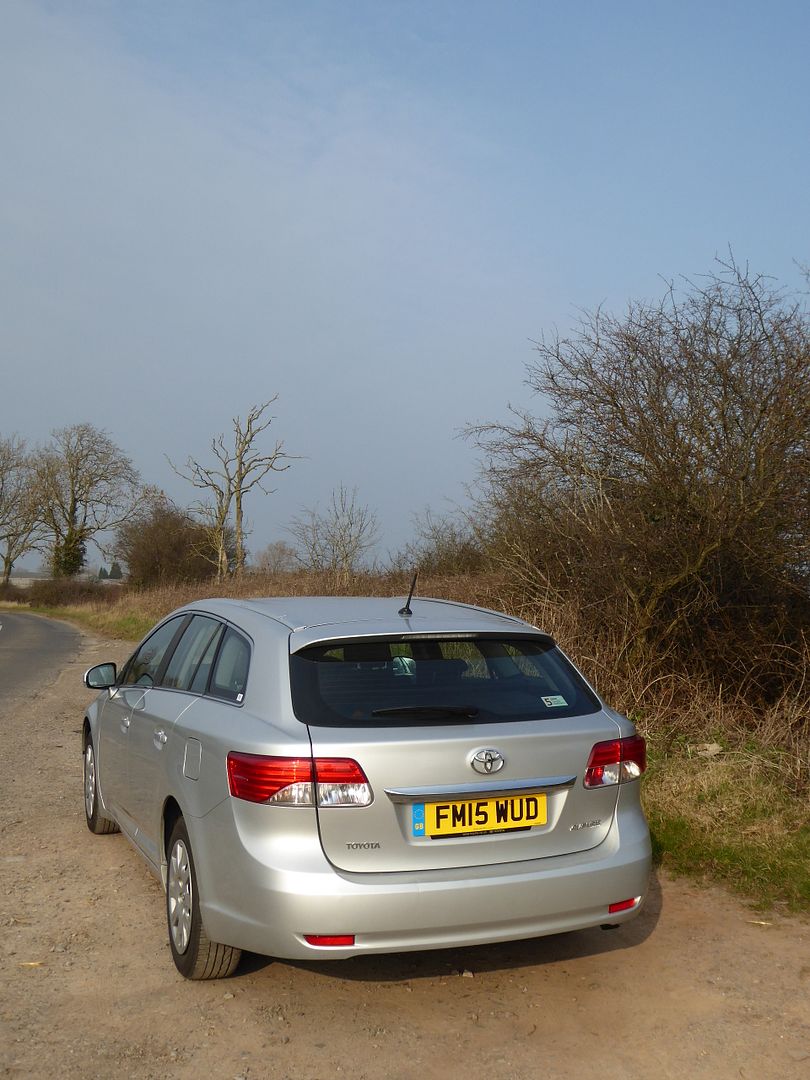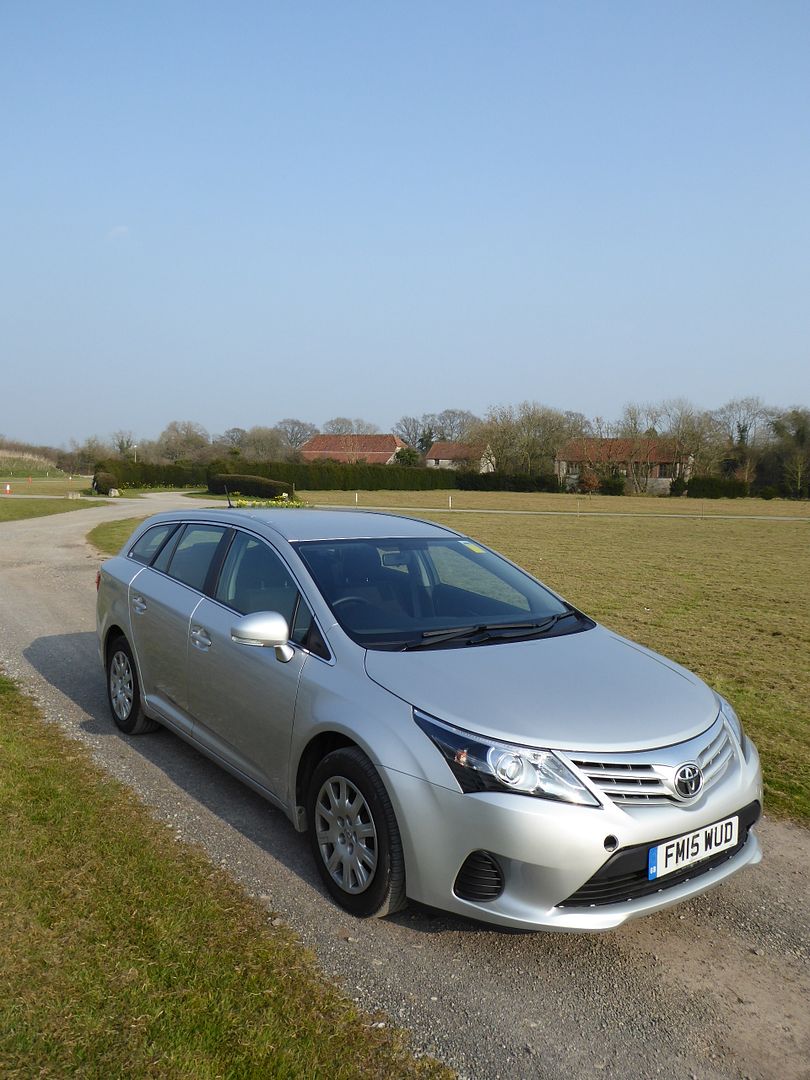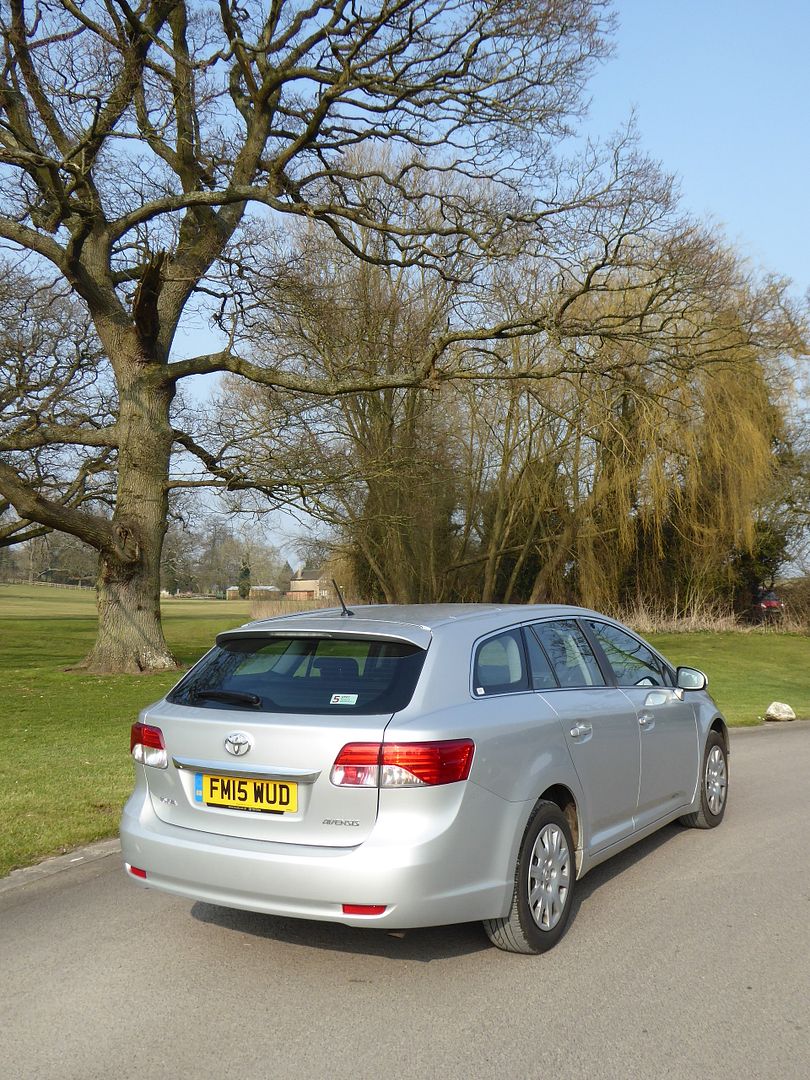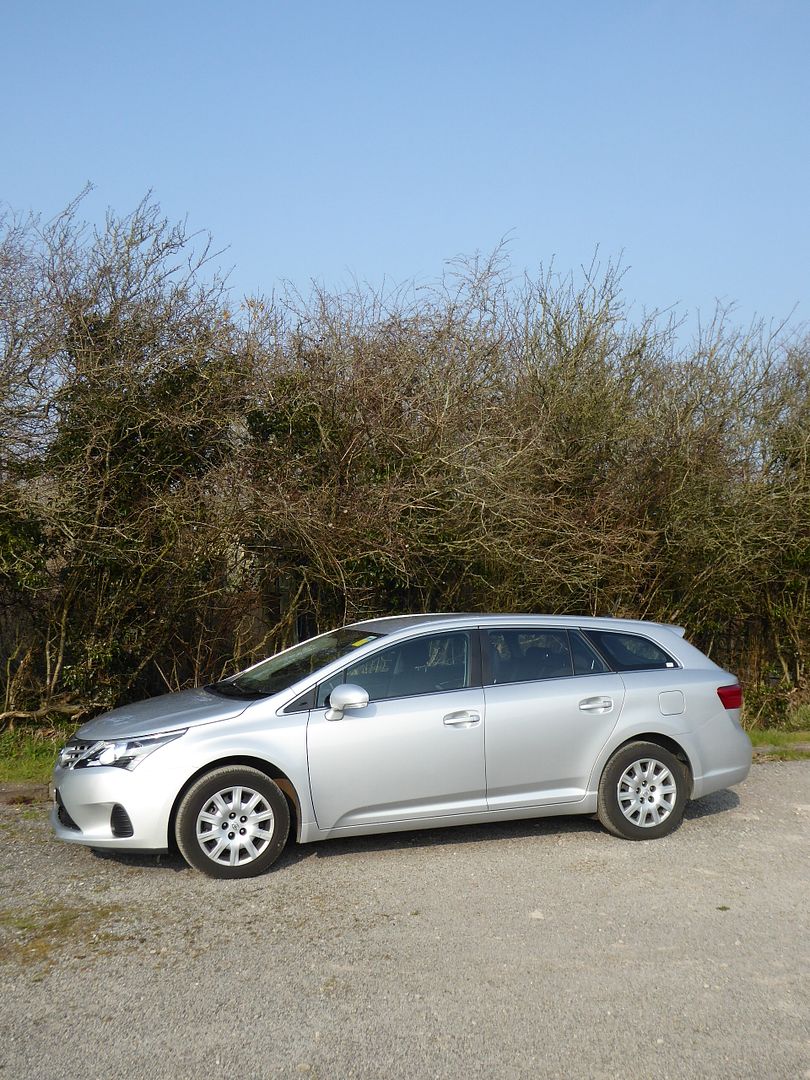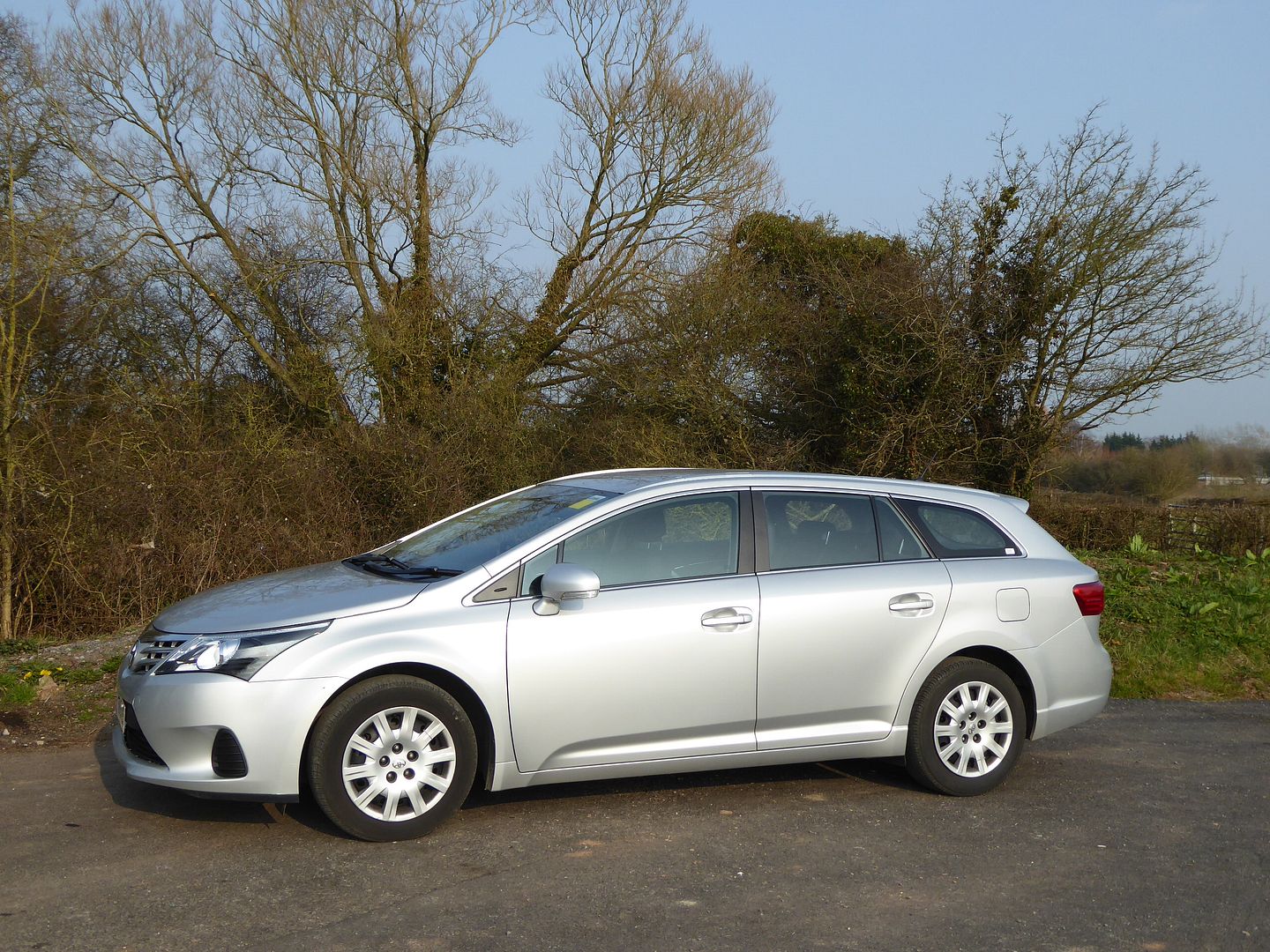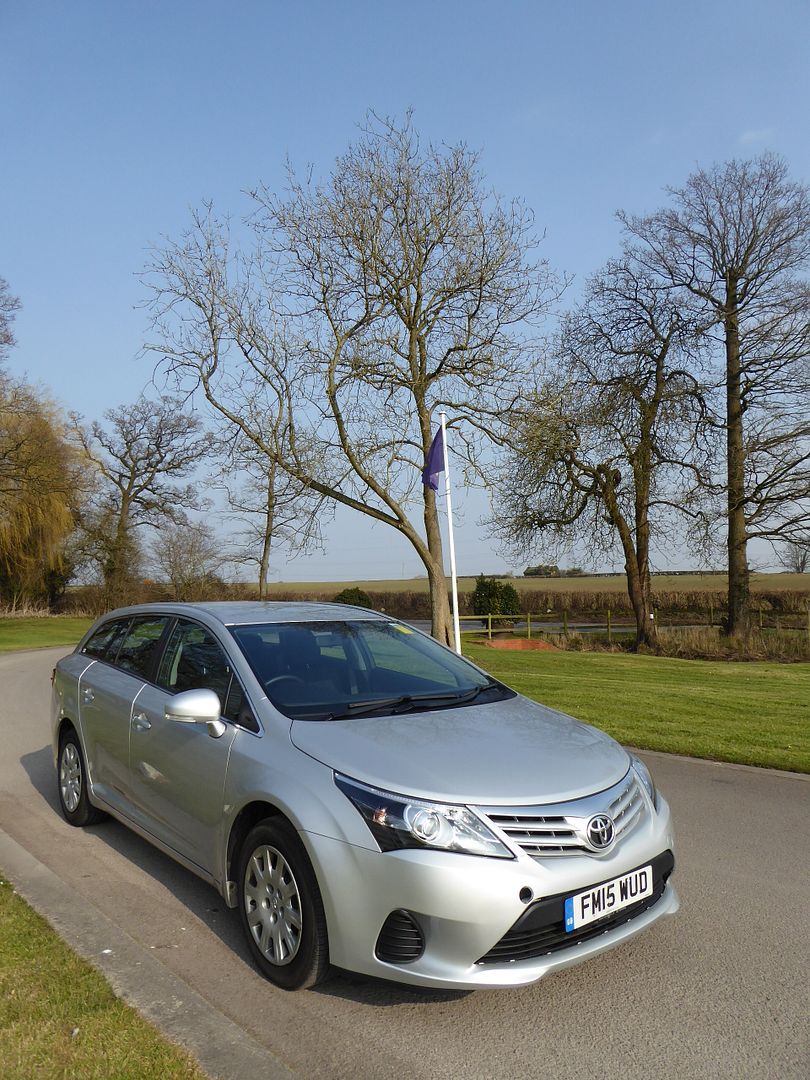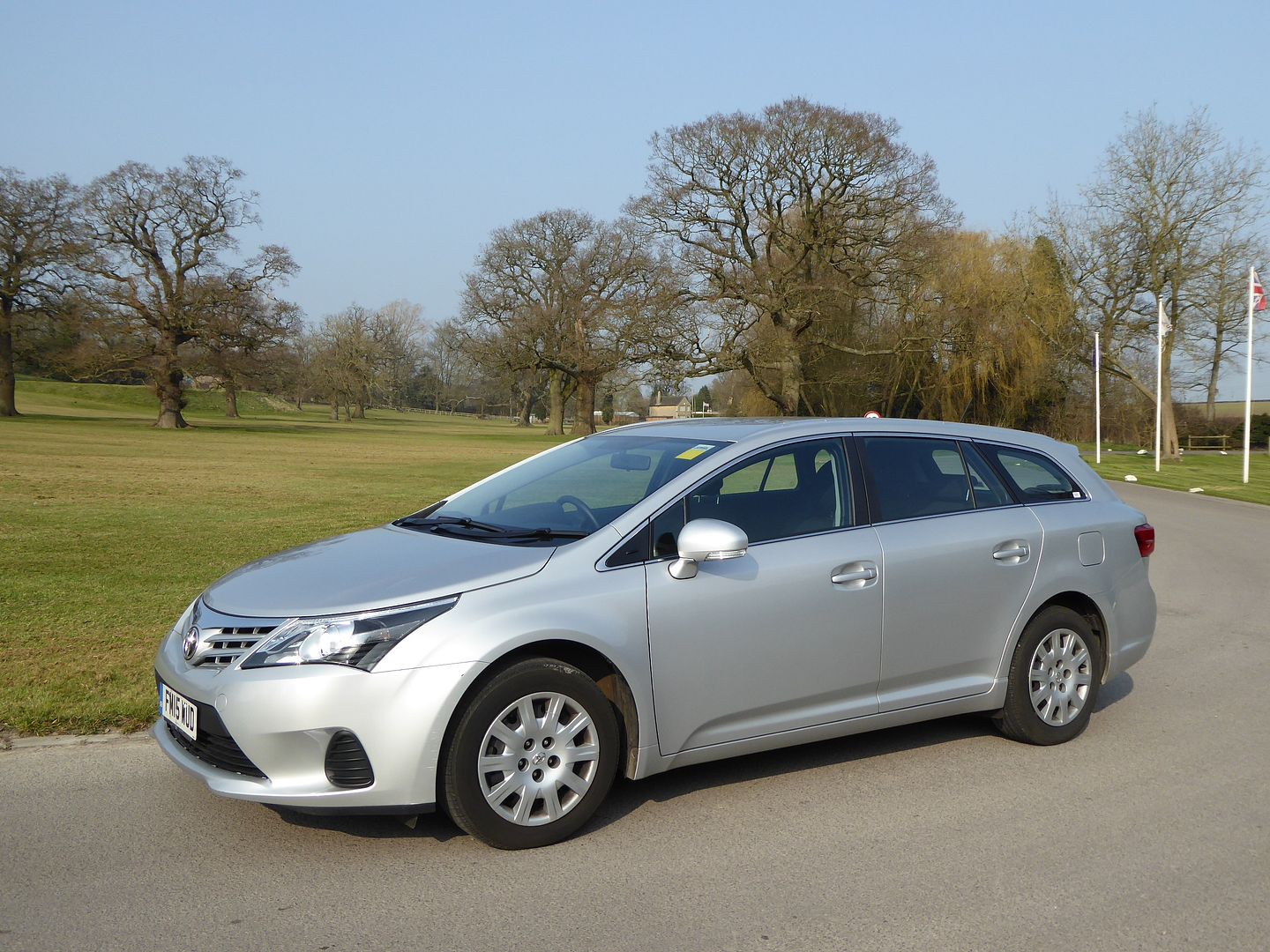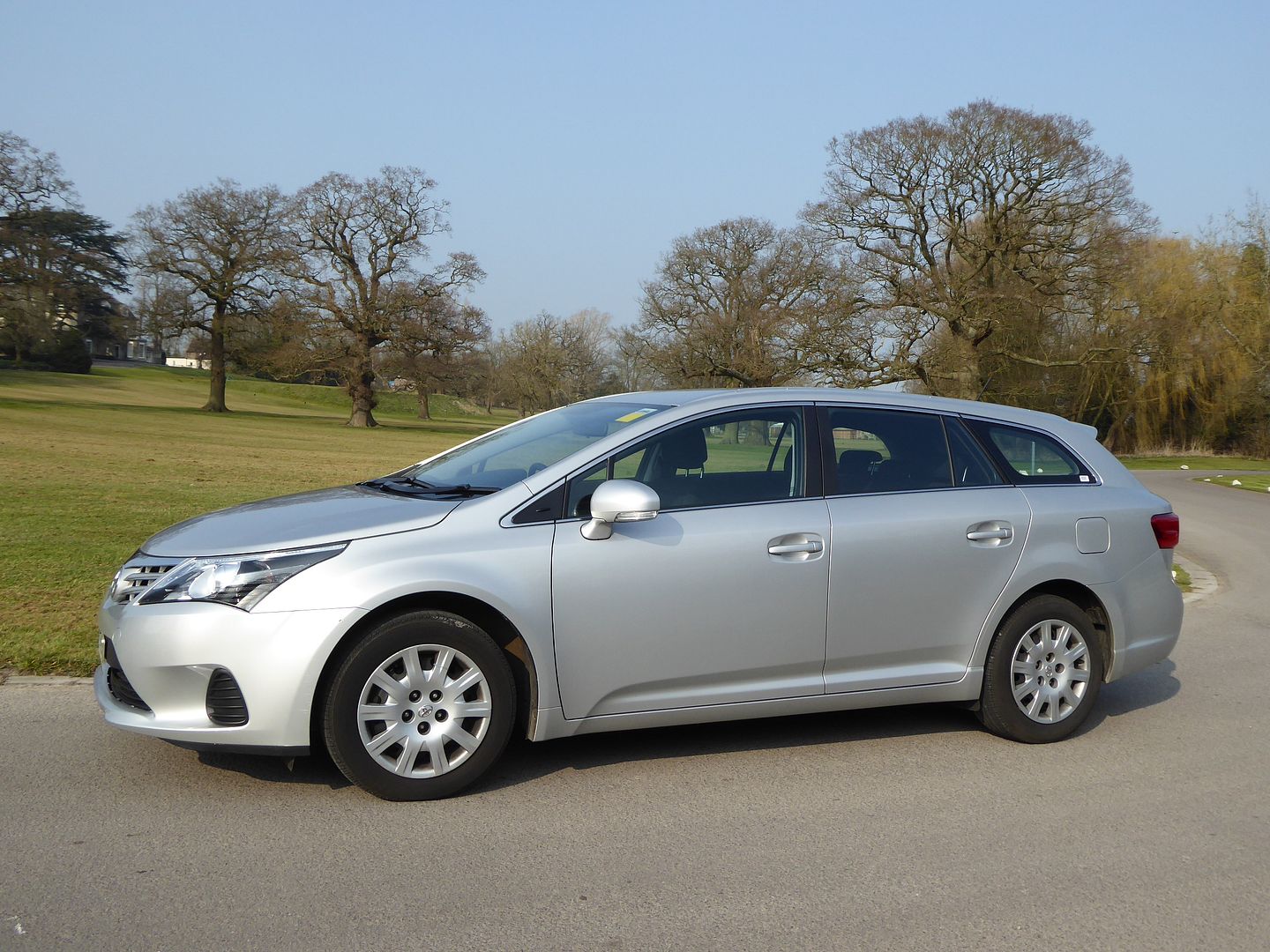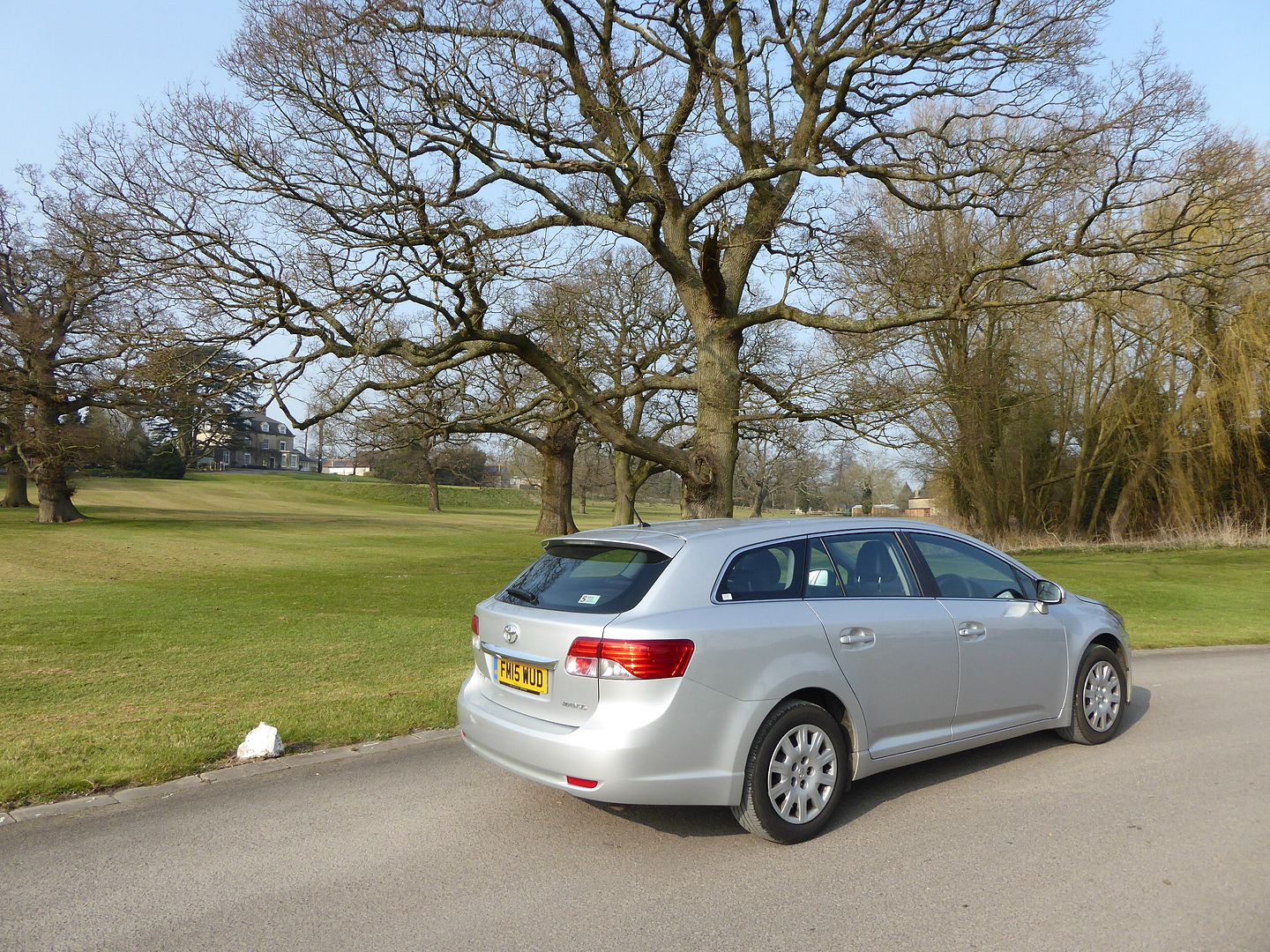 As has been noted in a number of previous reports, most of the test cars that I get to drive come from rental car companies, from around the world. Although most have quite a wide variety of classes of car on offer, and most of these classes have several different models per class, there is still something of an element of randomness in what I actually get to drive, despite any strategy I may devise when I make the bookings. I do try to take something that I've not driven before, whenever I can, but that is not always possible, as no matter what you ask for, and indeed what you pay, you are at the mercy of what is actually at the rental car facility when you arrive to collect the car. So, when I went to the Hertz North Bristol facility, to collect a car for a one-way trip to Heathrow, as the start of my Spring holiday in the US, I found that there was little choice, with a Toyota Avensis Estate being the car they had allocated to me. Although the Avensis has been on sale in its current guise since early 2009, I'd not driven an Estate model in all that time, and indeed until only a few weeks earlier, I'd not driven the only other body style offered – the Saloon – either. That lack of experience was addressed when Hertz at Heathrow had given me a slightly battle-scarred one for a journey in the opposite direction at the end of an autumn holiday out of the country when I was headed home. Rather than push hard for something else – which was likely not going to get me anywhere, as the staff said that they had very few cars on site at the time – I decided to take this one, so I could form a second opinion on a car which, when I had driven in saloon form,  very much like previous generation Avensis models, I concluded was one which few would ever lust after, but which may well appeal to those who bought with their head rather than their heart, as it had no significant weaknesses and would doubtless be reliable for many years.  When this rental car was driven from inside the parking garage to outside the portacabin office from where I could drive off, I saw that this car was silver, and that it bore plastic wheel trims, which suggested it was going to be a lesser trim model than the Icon Business Edition spec of the Saloon test car.
Having inspected the outside, and finding that it was less scraped than the saloon had been, despite having been on fleet for a similar length of time, I got in and set about making myself comfortable. As you might expect for an entry level trim model, seat adjustment is all manual, but there is a height adjuster as well as backrest angle, both on the side of the seat, as well as a fore/aft bar under the seat. The steering column telescopes in/out as well as up/down, so it was easy to get a good driving position, and the seat proved comfortable, though this test was such that I did not have any really long uninterrupted periods behind the wheel. Trim in this version is cloth, with a different material and colouring used for the central section as compared to the sides. Space in the back of the Avensis is pretty much as you would expect. Although the seat seemed set quite high, headroom was still sufficient, even for someone with my proportions who sometimes finds it limited (the Insignia being the worst culprit for that in this class). There is enough width for three adults to fit across the rear seat and thanks to the relatively small intrusion from a central tunnel, even the middle occupant should not feel unduly cramped. Active trim means that you don't get electric rear windows, but there is still a drop down central armrest which contains cupholders in its upper face. Buyers will choose the Estate version for the greater versatility and potential carrying capacity compared to the Saloon, and they probably won't be disappointed. The boot is a good size, and should accommodate the luggage for four people quite easily. It is a nice regular shape, relatively deep from top to bottom as well as back to front. The 60/40-split rear seat backrests can be folded forward to create a longer luggage platform should that be needed and there is also space for a few odds and ends under the boot floor. There's plenty of places for odds and ends in the cabin. The glovebox is a good size, there is a small lidded cubby on the dash over the driver's right knee, and a good size oddments tray under a sliding cover in the centre console, as well as some rather pokey door bins, and a single cup holder in the centre console. Those in the rear get door bins that are shaped specifically to hold a bottle (and not a lot else), but in this trim there are no map pockets on the back of the front seats.
This test car had the same 124 bhp 2 litre D4D diesel engine as the Saloon I recently tested, so, with memories of that car still reasonably fresh in my memory, I knew what to expect, and that was indeed what I got. Start the Avensis up, and you are in no doubt that this is a diesel, as the car is quite noisy when cold. But once the engine has warmed through, it becomes quiet and pleasingly refined. It is smooth, too. Fast, though, it is not, which is perhaps not a surprise, as 124 bhp is below the class average for a car of this size these days. That said, it is probably fast enough for the way that an Avensis owner will drive this car. The engine revs willingly, until it runs out of breath, which it does some way before reaching 4000rpm, low even for a diesel these days. It has clearly been geared to try optimise fuel economy, as I found that sixth gear was not really usable at much below 70 mph. Making plenty of use of the gearbox – something it is necessary to do, to get the best out of the available power – was necessary, despite the fact that there is a goodly amount of torque available – was no real hardship. The top of the gearlever was definitely one of the smallest ones I have come across in recent times, but the gearshift itself was very precise. The pay-off comes at the fuel pump. I drove this car 135 miles, most of which were on the motorway from home to Heathrow. It only needed 11 litres of diesel before the pump cut out, indicating the tank was again full. That computes to an impressive 55.72mpg. Of course the true figure may have been a bit better than this, depending on how full the car really was when I collected it, but it is broadly similar to what I achieved with the Saloon, which was perhaps not a surprise, as I did more or the less same journey in that car, just in reverse.
Sadly, the other driving characteristics are not that praise-worthy. The steering is extremely light and as consequence, feels rather vague, an experience that seems to come with just about every Toyota. I would willingly trade some weight (it is power-assisted, after all) for some clue as to what the steered wheels are going to do as you turn the wheel. Clearly Toyota think their buyers would not agree with me. There was no opportunity to test the handling and grip in a meaningful way. The few miles I did drive on country roads suggested that the Estate feels very similar to the Saloon, which means it will be perfectly adequate for "ordinary" motoring, but there is much to generate any fun. The handling feels safe and there is plenty of grip but push on harder and it will understeer and there is some body roll, but I doubt this will trouble the typical Avensis driver. What they will notice is that the car rides quite comfortably, thanks to the soft suspension. I note that I was less impressed by the ride of the saloon, but think a back-to-back test would be needed to be sure whether the ride really is that different between the two bodystyles. The brakes worked well, with a progressive feel to the pedal. There is an electronic handbrake, and is on the dash to the left of the wheel, where you cannot see it and where it is hard to reach. It proved as frustrating to use as most of this type, not always releasing as readily as you wanted it to do, unless you pushed the accelerator quite firmly. Fine when accelerating away, but no good when you are going back and forth when manoeuvering in or out of a parking position. At least there are no significant issues with visibility. The field of view from the door mirrors is good, and there is a generous glass area, including small front quarter lights which help to reduce the blocking effect of the sloping A pillars. With a fairly upright rear end, judging where the Avensis ends is much easier in the Estate version that it is in the Saloon.
Those who regret the trend for ever-fussier interiors, laden with buttons and switches will perhaps enjoy the Avensis, as the dashboard of this car looks very simple. The fact that this was the entry level model meant that it was even simpler in some of the details than that of the saloon I recently sampled, though at a quick glance, it looked identical. That means that you could a single moulding with a sizeable grey metal-effect inlay in the central part, and a rather odd texture to the rest of it. The steering wheel is leather-wrapped, though it did not feel like a quality piece of hide. There is a simple cowled binnacle which contains the two instrument dials. Between these are some orange digital displays which give fuel level and water temperature in bar chart form, and above these are the trip computer and odometer readings, which you cycle through from a display button the steering wheel boss. A pair of column stalks cover indicators and lights from the left hand one and wipers from the right. The steering wheel hub contains the cruise control and audio unit repeaters. The central part of the dash looks rather simpler than that previous test car. Unlike that one which had a touch-sensitive display screen this one simply contains what we now would describe as an old-style audio unit, sitting beneath a CD slot, with old-style digital displays, and no sophisticated graphics, or colours. The screen only shows the channel selected. There are some very small buttons in the lower part of the unit, and some more underneath and to either side of it, which you use to change waveband, find to the frequency you want and tune the system.  There are simple repeater buttons on the steering wheel boss, for volume and channel tuning, but for many things, you are going to be using this system like we all did 10 years ago. Below it is a collection of knobs and switches and a simple display screen for the air-conditioning, which looks like what I found in that Icon trimmed car, but look more closely, and you spot that whilst the Icon had automated climate control, this one is a simpler set up. On a spring day, there was no significant test of either cooling or heating capabilities of the system. And that is more or less it. It all looks very simple compared to some of the Avensis' rivals. Whilst that may be no bad thing, there is no real design flair here, but at least everything is well put-together, and feels durable, as if it would last for many years of hard work and even abuse.
As is the case with many cars these days, there is no badging to indicate the trim level of the car you have. Even before doing my research, the lack of alloy wheels, front fog lights, the manual air con, and lack of electric rear windows made me suspect that I had an entry-level car, and indeed that is what this model, called Active, is. This is one of the names that was made as part of the March 2013 update to the Avensis, when the standard specifications were reviewed and revised. To bring the Avensis more in line with the smaller Auris, out went the T2, TR and T-Spirit levels that had been continued from the previous generation model (in the UK) and in came the names Active, Icon and Excel.  All models have 3×3 point rear seat belts, ABS, an alarm, remote controls for the audio unit, body coloured bumpers, electric and heated mirrors, folding rear seats, front electric windows, Isofix child seat anchor points, steering wheel rake and reach adjustment and traction control. Entry level Active models make do with 16″ steel wheels, but they do have follow-me-home front lights, manual air conditioning, an audio unit which combines AM/FM radio with a CD player and AUX port and Bluetooth, cloth seat trim, a height adjustable driver's seat, and a leather-wrapped steering wheel.  Icon spec adds in 17″ alloy wheels, dual zone automated climate control, cruise control, front fog lights, lumbar support, parking sensors, an auto-dimming rearview mirror, auto-sensing lights and wipers, rear electric windows, map pockets, the Touch and Go system with 6 speakers, multimedia connectivity, navigation and a rear-view camera. Above that, the Icon Plus came with a different design of 17″ alloys, an upgraded Touch and Go Plus system with 11 speakers, different interior trim with nickel and wood effect, partial leather-seating, power-folding door mirrors, electric steering wheel adjustment, and adaptive bi-xenon front headlights. Top of the line Excel has larger 18″ alloys, LED DRLs and adds electric adjustment for the driver and passenger seats with memory and heating, full leather trim and headlight washers. To complicate the range a bit further, in August 2013, Toyota added two new "high value" versions of the Avensis: the Edition and the Select. Based on the entry-level Access trim, the Select models gained daytime running lights, new-design 16-inch wheelcaps, leather steering wheel trim and a six-speaker audio system with Bluetooth. This was available with the 1.8-litre Valvematic petrol saloon and 2.0-litre D-4D, both as a saloon and the Tourer models. Avensis Edition took the standard Icon specification and added automatic windscreen wipers and headlights, automatic air conditioning, 17-inch machine-faced alloy wheels, front fog lights and Toyota's Touch & Go multimedia system with touchscreen, navigation, on-line connectivity, rear-view camera, Bluetooth and USB port. The Edition package was available with the same choice of 1.8 Valvematic and 2.0 D-4D and both saloon and Tourer bodies. These only lasted a few months, as in February 2014, the range was revised again, and the Icon Plus was replaced by the Icon Business Edition. As with most car ranges these days, determining which model you have before you, with no badging on it, is not easy. Having done the research to write this paragraph, I am pretty sure that the test car was an Active.
My conclusion of the Avensis Estate is exactly the same as that of the Saloon. As I said about that model, this is not a car for the enthusiast. But to say that is probably a bit unfair, as Toyota did not intend that it would be. What they were trying to build was a practical, roomy family car that will serve its owner well with many years of dependable motoring, and minimum fuss. And viewed against those objectives, then Toyota have done a much better job. Whilst this Avensis, just like the Saloon model, was in no way fun to drive, there were no serious weaknesses that would rule it out of contention. The Avensis scores very highly in every reliability survey that is published, in 2 litre D-4D guise, it is economical, and has emissions that are low enough to make the tax liability position competitive. On top of that, it is roomy, comfortable and a generally refined cruiser. So for dependable family transport, it hits all the same spots as previous Avensis models have done, as the Carina E and Carina did before that. But there's no design flair, no sparkle, and no real joy to be had in driving it, so if these qualities matter to you, and a D-Segment car is still the sort and size of vehicle you are looking for, then rivals such as the Mondeo, Mazda 6 and VW Passat are all going to be more appealing. In an era where the D-Segment continues to shrink at an alarming rate as the market goes either Premium or Crossover (or both!), that means that the Avensis is positioned in an ever narrower slot in the market. If you do fancy an Avensis, I think I would want to go for an Icon trim, as there are a few equipment items missing on the Active which you would probably miss. As to whether the Estate is a better bet than a Saloon? Well, that's down to personal choice and your requirements. With sales of D-Segment saloons still reducing every year, as the market shifts to more versatile vehicles, and those with premium badges, Estates are taking a greater share of production that they used to, and indeed you may well conclude that the extra utility of the Estate is worth the price premium. There's certainly seems to be no penalty to choosing it, even if the mini-cab drivers who constitute a significant percentage of Avensis drivers these days all seem happy with the cheaper Saloon body.